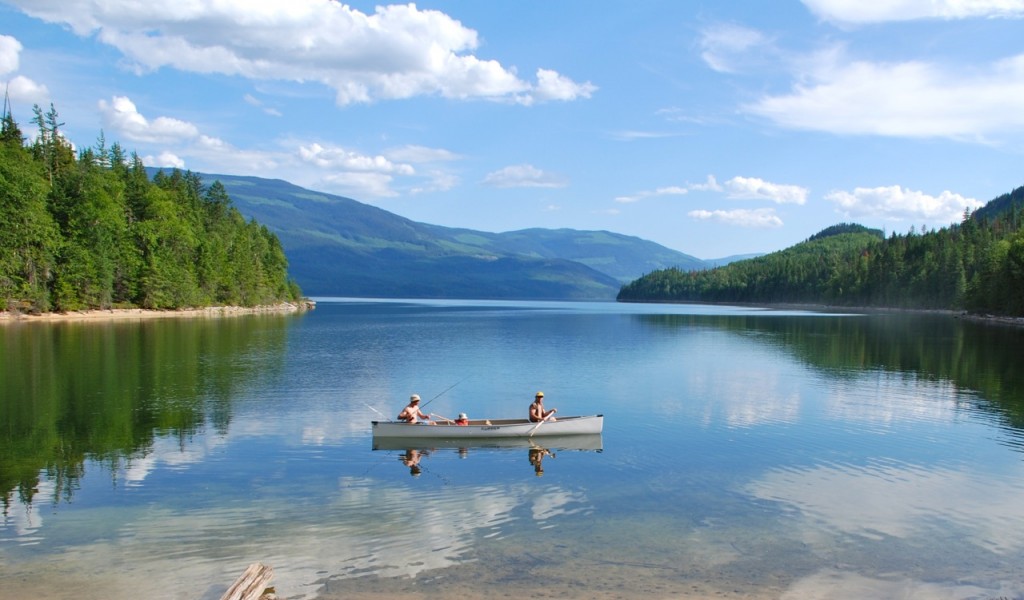 Adams Lake
The tide is beginning to turn. Shuswap's reputation as a mecca for high-speed, motorized aquatic recreation is slowly evolving into a destination for low-impact, sustainable, environmentally friendly, healthy paddling. The Shuswap Trail Alliance wants to encourage this transition by promoting what will be called "Blueways." They hope to work with their partners to create a Blueways guidebook that will complement its popular trail guide and mesh with Secwepemc traditional values.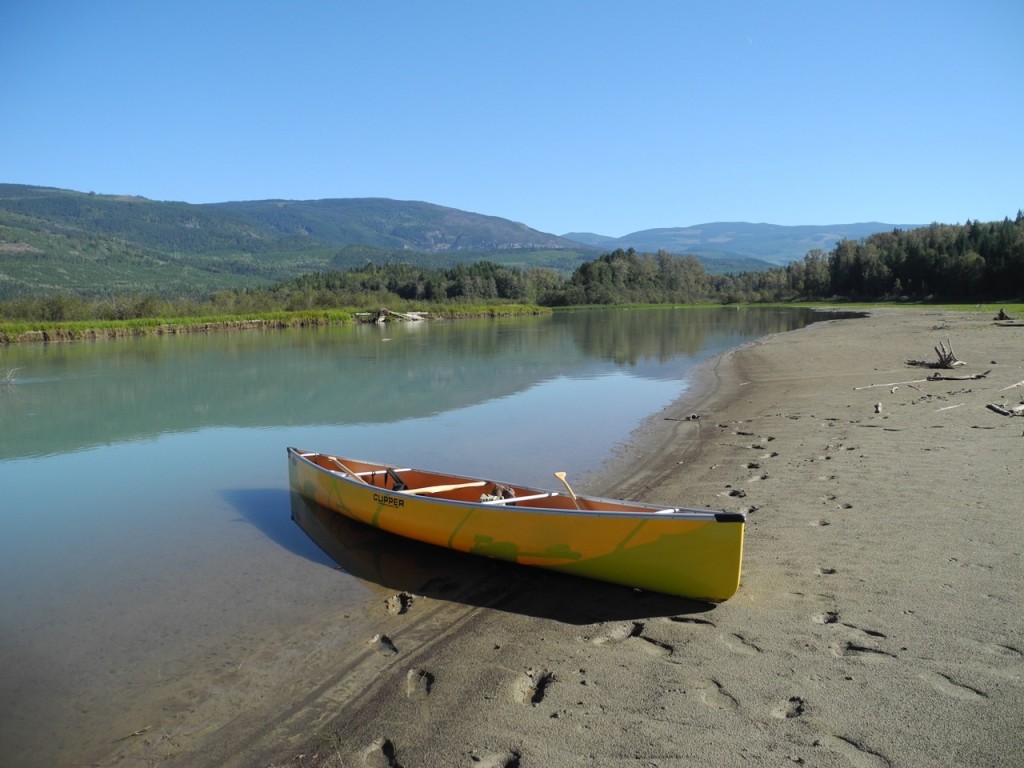 Near the mouth of the Upper Adams River
Our canoe has been to many of these Blueways over the years and hopefully many of our favourite destinations will be featured in the brochure. Paddling areas can be found throughout the watershed region and include a variety of streams and lakes. For the larger lakes, Shuswap, Adams, Mara and Sugar, the ideal places to paddle are those with interesting features and convenient access points.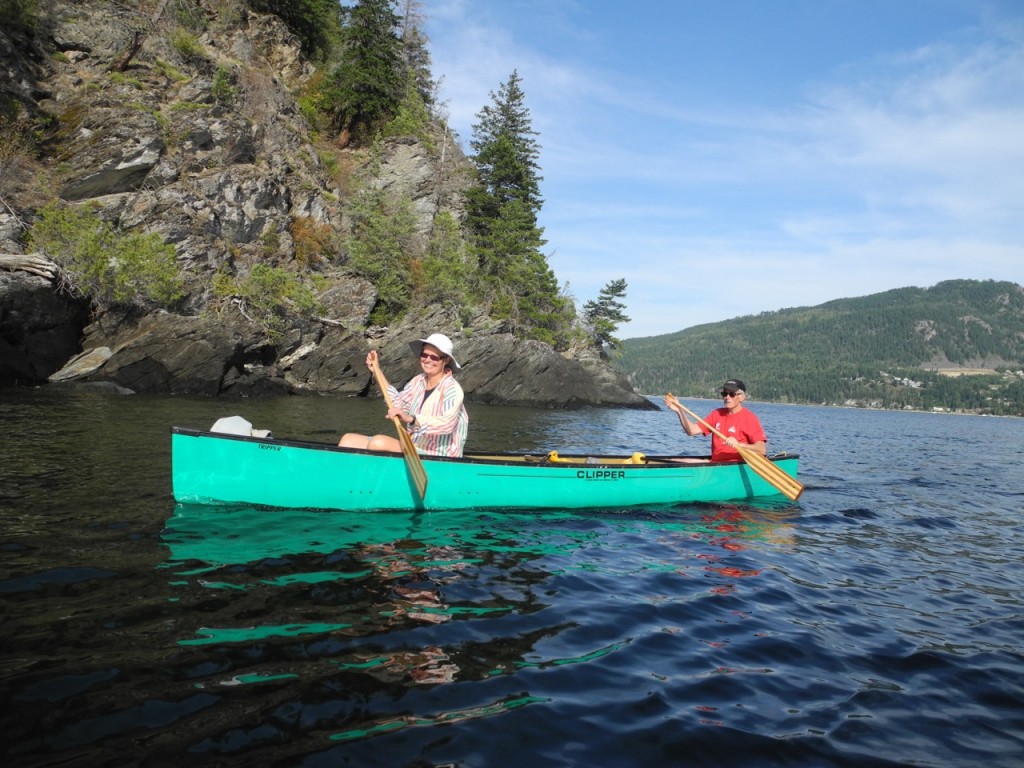 Circling Copper Island
On Shuswap Lake, the must see destination is Copper Island with its loop trail and rocky bluffs and the best access is from the provincial park boat launch in Scotch Creek.  Another favourite destination is Cinnemousun Narrows, where there is wonderful trail to hike, an historical cairn and log cabin, and lovely beaches. The closest access launches are either from Wild Rose Bay or from Ruckell Point on the north shore. Seymour Arm and Bughouse Bay are also pleasant places to paddle.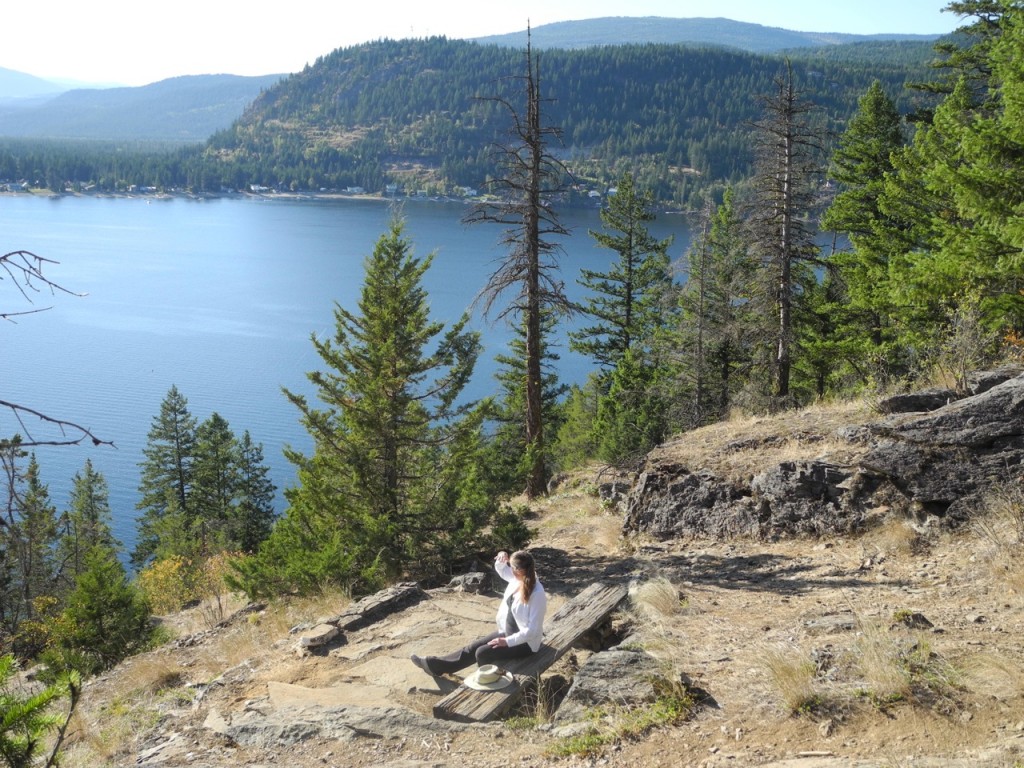 Copper Island trail viewpoint
One needs to be careful on Adams Lake, as the wind can pick up suddenly. The north end is by far one of the most scenic and interesting parts of the lake, as there are islands to investigate and wetlands to observe wildlife, plus one can canoe a short ways north upstream into the Upper Adams River.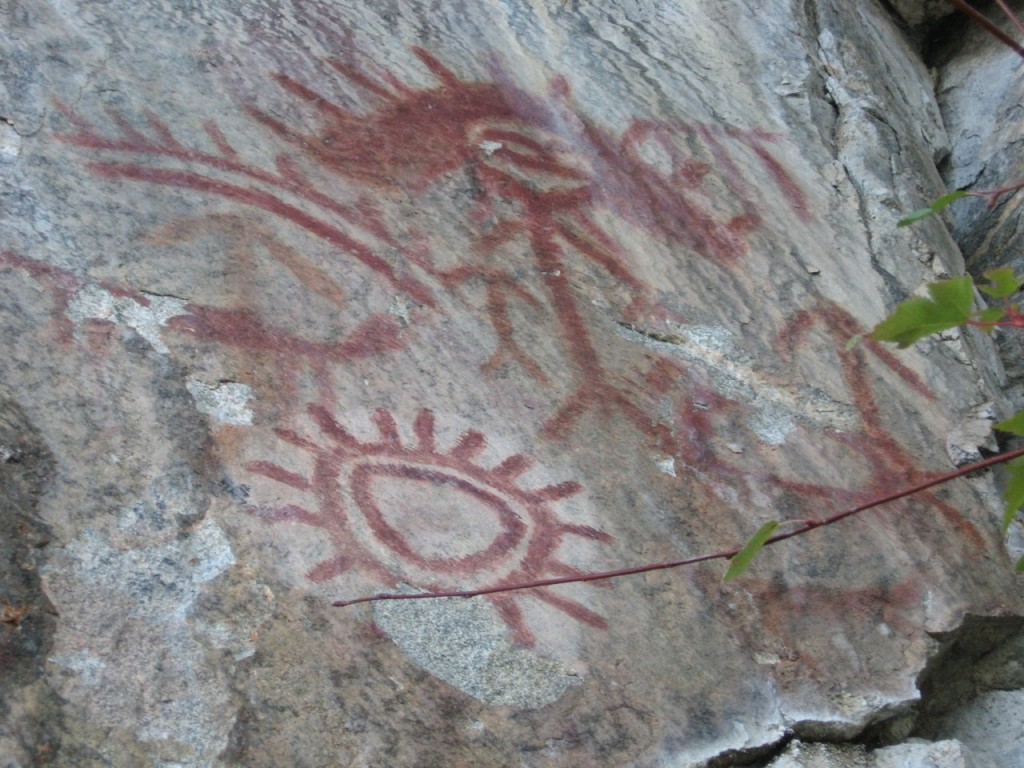 Pictographs on Mara Lake
Some of the best areas for paddling on Mara Lake include the narrow stretch in the centre of the lake where there are many pictographs to study, Turtle Bay, and the adjacent Rosemond Lake. The north end of Mabel Lake where there are wetlands near the mouth of Wap Creek is fun to explore. Given that Sugar Lake is now a reservoir, the best destination for a paddle is the island where there are remnants of an old homestead.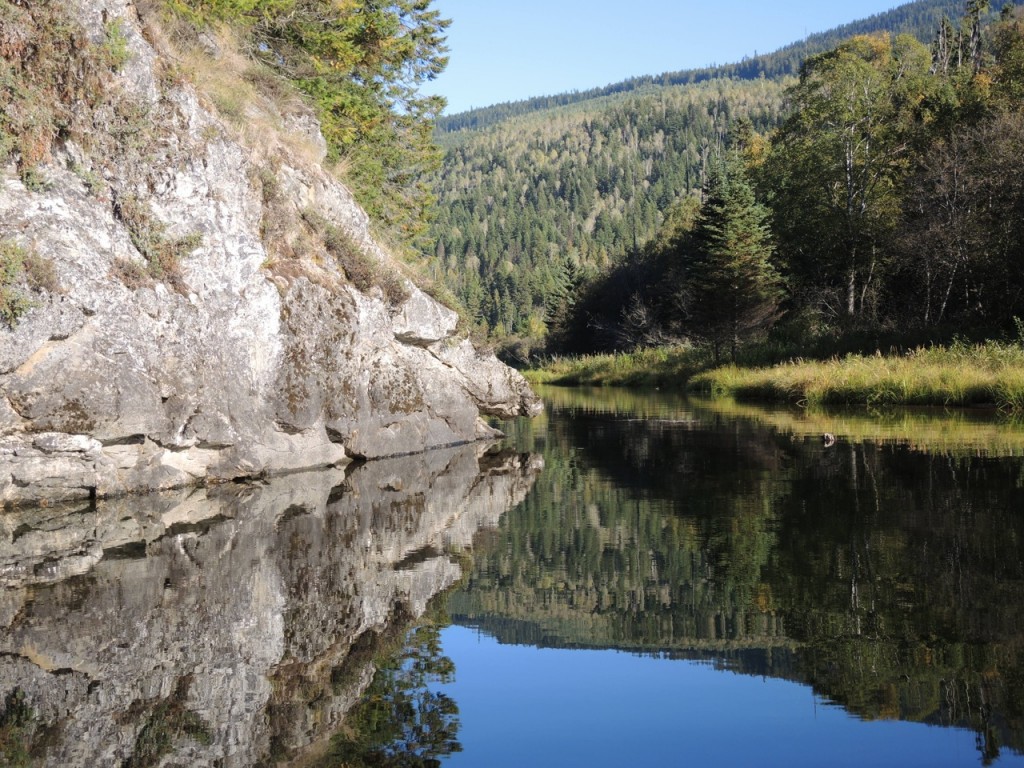 Rocky shoreline feature on Humamilt Lake
Smaller lakes abound in the Shuswap and some of the best ones to paddle include Gardom Lake, Hidden Lake off the Trinity Valley Road, White Lake and of course, the best lake to paddle in the Shuswap, Humamilt Lake north of Albas. Another gem is Momich Lake Provincial Park that actually includes three lakes and the tiny Momich River. Although the campsite was closed after a forest fire burned much of the park in 2009, one can access the waterway where the bridge crosses the river between the larger second lake and the third lake.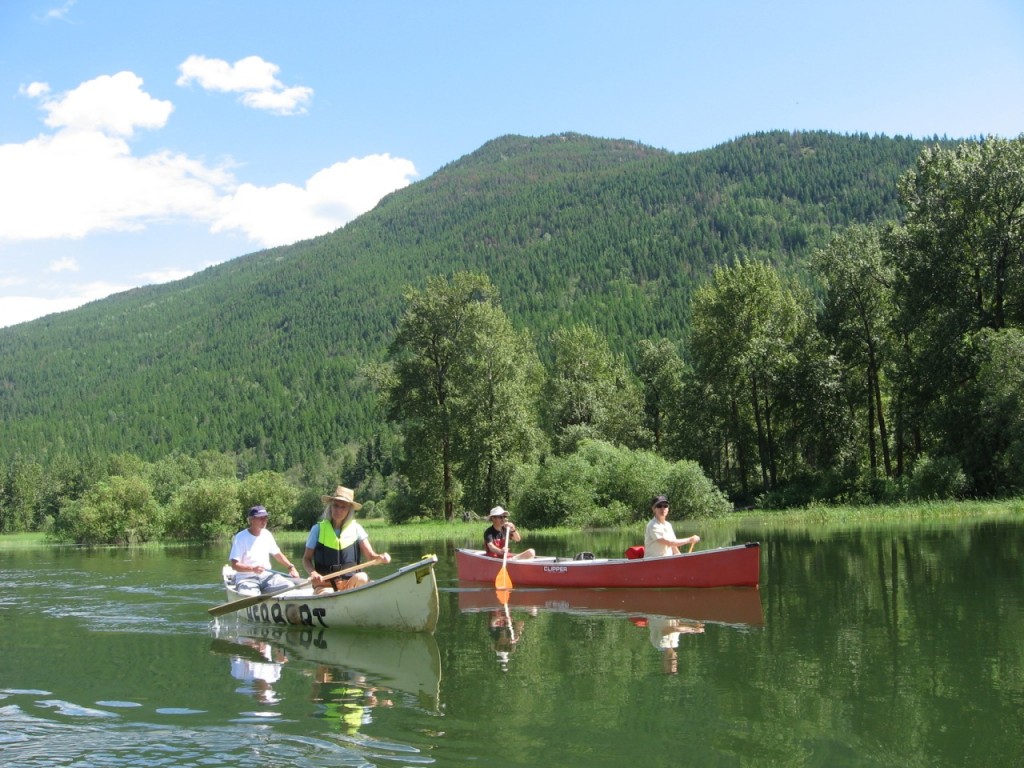 Shuswap River near Mara
Unless you are a skilled whitewater kayaker, there are just three rivers suitable for paddling any distance. On the Shuswap River from the Trinity Bridge to Mara Lake, in addition to wildlife sightings one can paddle alongside tubers and rafters on a warm summer day. However, there is often the threat of being either hit or overtaken by wake from high-speed jet boats that cruise far up the river causing erosion and scaring wildlife.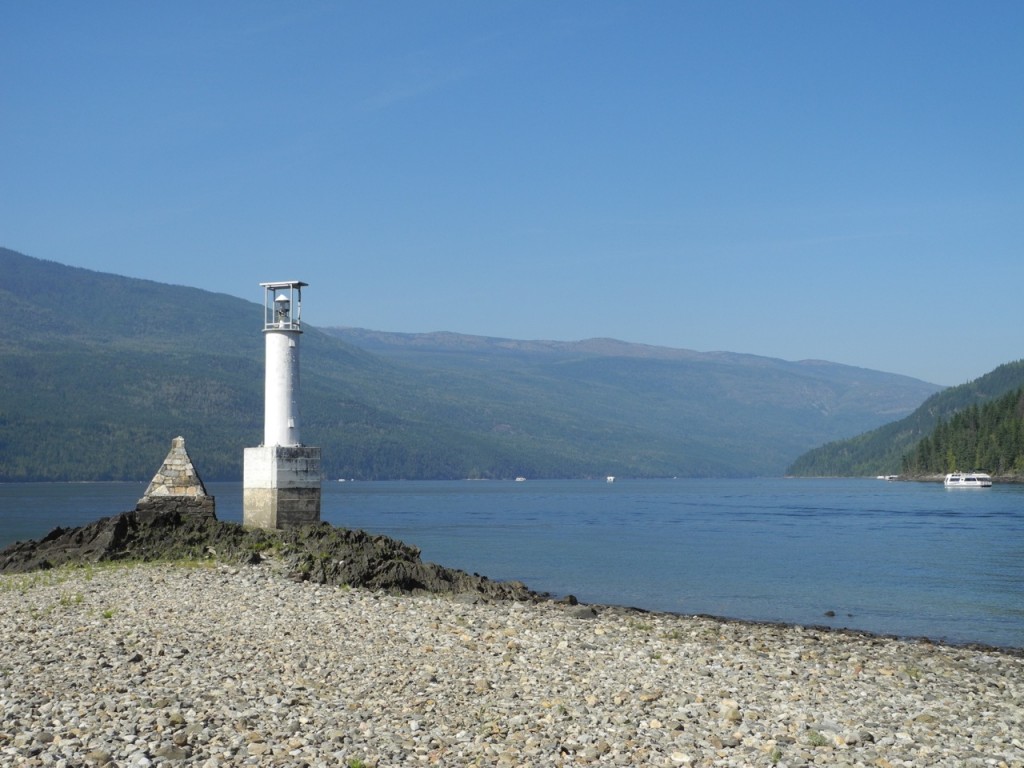 Cinnemousun Narrows
To the east, the section of the Shuswap River between the power dam and Mabel Lake is also a joy to paddle. The trick is to pick a time when there is enough water to keep one's canoe or kayak afloat. The small rapids provide some thrills with little risks.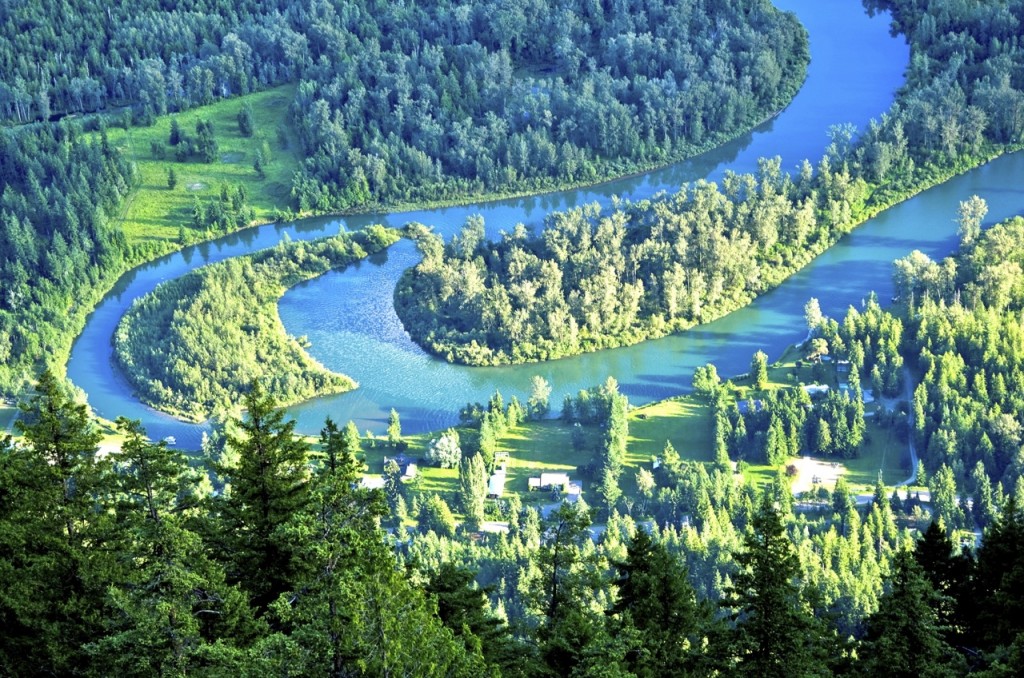 Eagle River Oxbows, photo by Darren Robinson
The Eagle River is by far the safest except during high water, and is one of the most scenic waterways in the Shuswap, with its many oxbows and views of farms and forested hillsides. One can only wonder how the ten mph speed limit was created on this river, when efforts to create a similar limit on the Shuswap River continue to be stymied.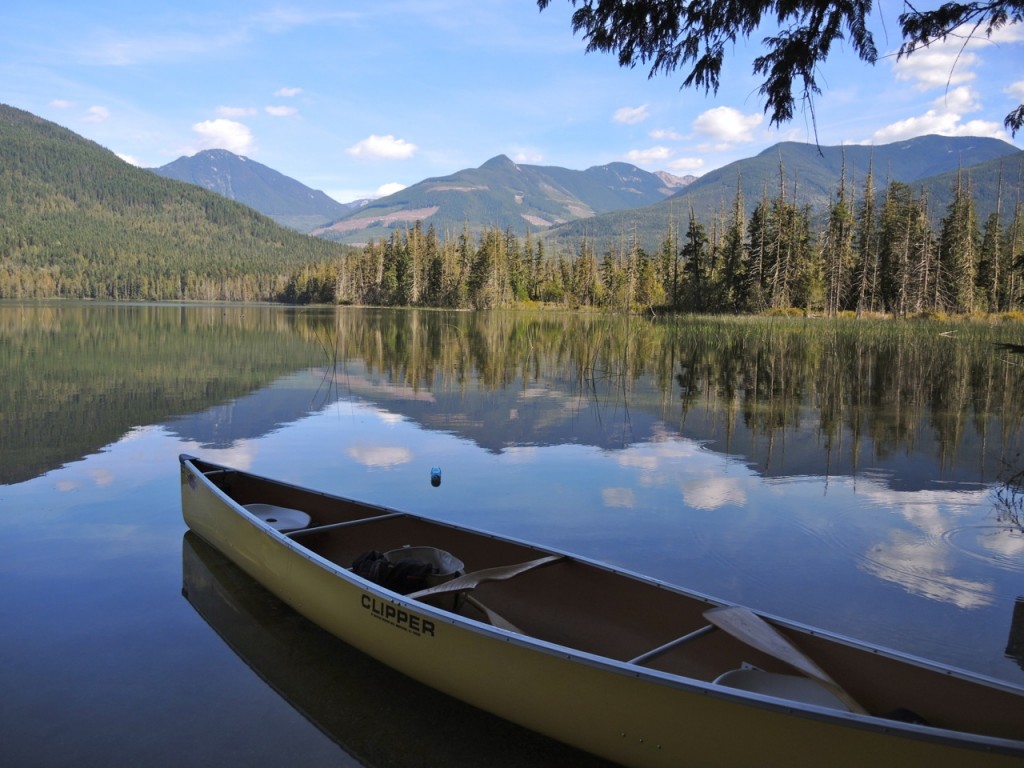 Hunakwa Lake
It will take more than a brochure to promote more paddling in the Shuswap, as there is a need for infrastructure. Access needs to be improved, along with parking and signage. The Upper Seymour River could be a fabulous semi-wilderness canoe route for those willing to drive two hours north of Seymour Arm, if BC Parks built a short trail and a few signs. One day, hopefully BC Parks will also provide a walk-in access to wheel a canoe or kayak into Hunakwa Lake, so responsible paddlers could experience Shuswap's wilderness jewel.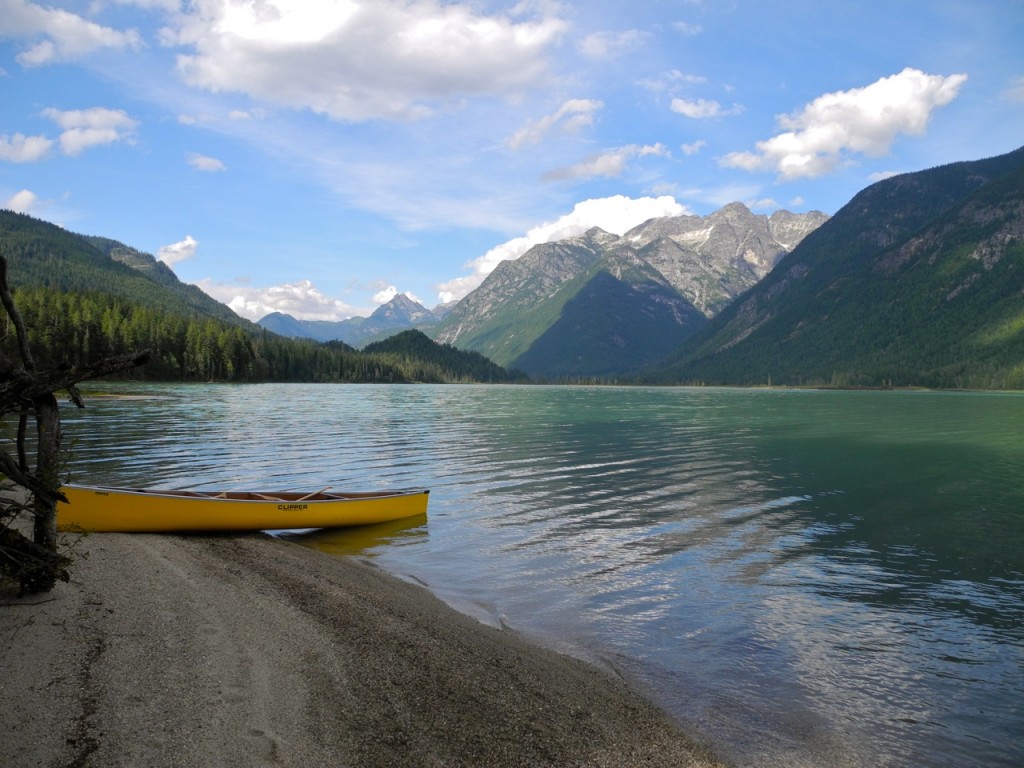 Tum Tum Lake north of Adams Lake
POSTSCRIPT
There was not room in the column to list all the cool place to paddle. Other small lakes include Dry Lake and Phillips Lake in Skimeekin, Tum Tum Lake about 80 kilometres north of Adams Lake and Greenbush Lake north of Sugar Lake. I is also fun to canoe from near the mouth of the Adams River through the Little River to Little Shuswap Lake and Chase.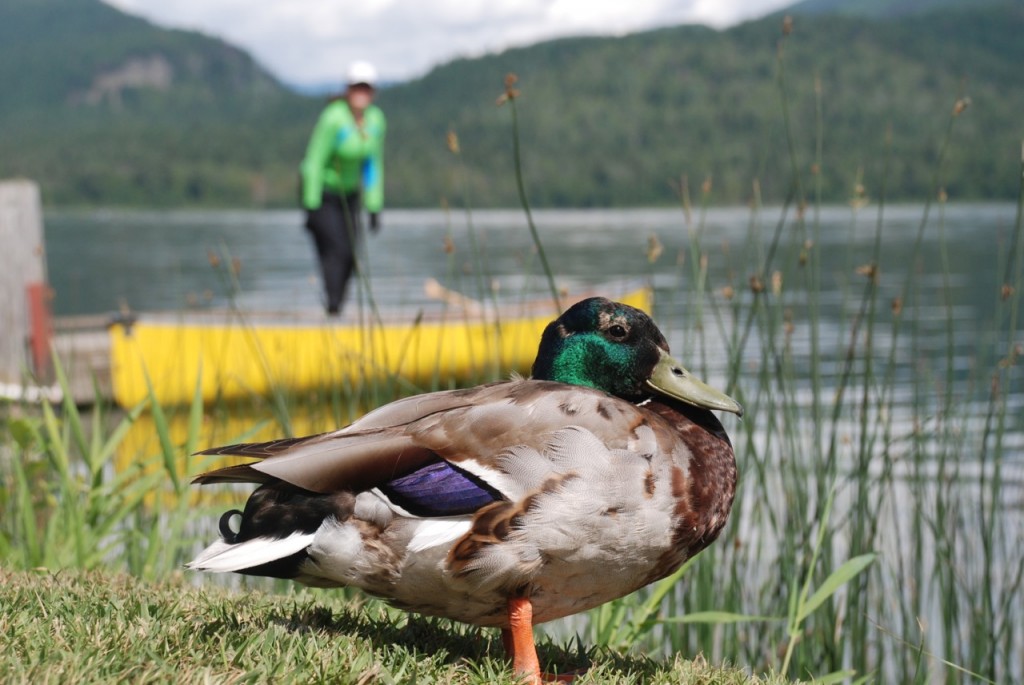 White Lake
Although it is outside of the Shuswap, another enjoyable route is to paddle on the South Thompson River west of Chase to Kamloops. An above Chase, Niskonlith Lake is quiet, peaceful lake to paddle on.