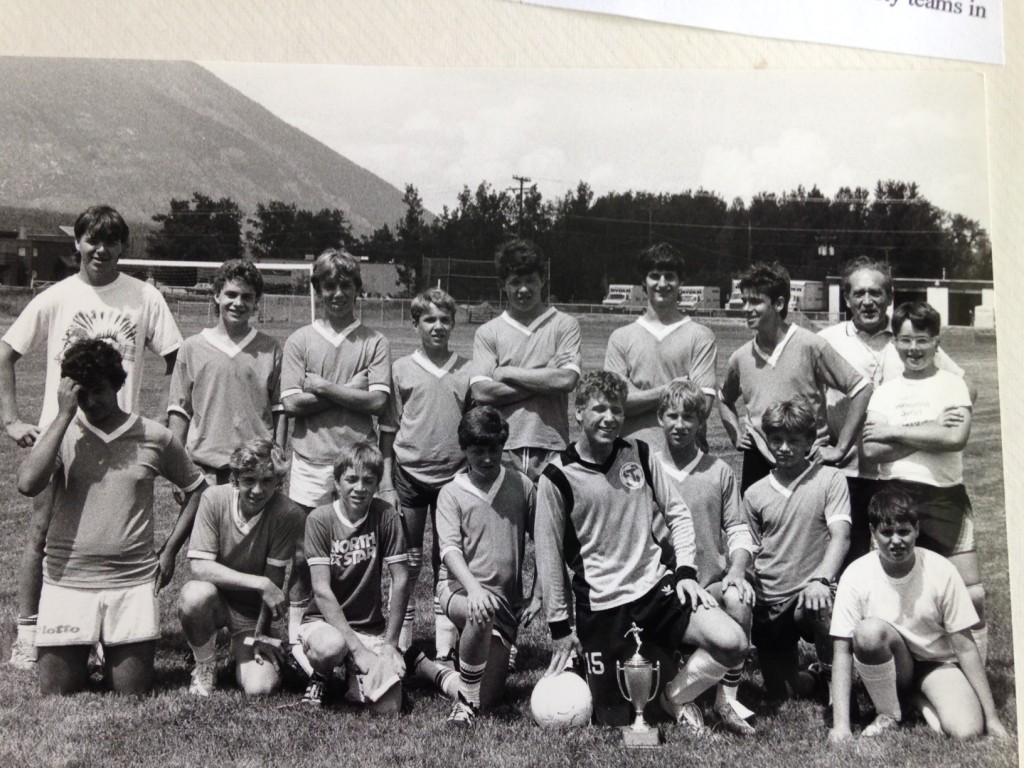 Thanks in large part to efforts of four teachers who emigrated here from Europe; Salmon Arm is a celebrated soccer community. At the peak twenty years ago, there were more players per capita in Salmon Arm than anywhere else in Canada. While these numbers are lower now, the popularity of the sport remains very high given the number of fields, players, and teams in Salmon Arm, plus the new Little Mountain field house and sports complex, the indoor facility in the old arena and the very active Shuswap Youth Soccer Association.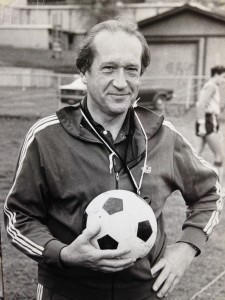 Tom Brighouse
While many local residents are well aware of Tom Brighouse's contributions to education, local naturalists and the music scene, fewer know about his long association with soccer. He is one of the four teachers who helped expand the local soccer program and is the only one left still kicking the ball. Tom grew up in rural England near Liverpool playing football (soccer) in school and when he became the captain they only lost one game. It did not take long after he arrived in Salmon Arm in 1956 to teach that he took charge of the soccer program at Jackson Junior High.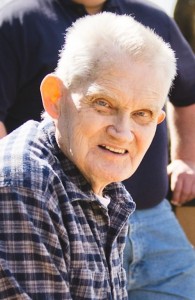 Eric Walters
In 1975, local community soccer enthusiasts organized a minor soccer program outside the school system. Eric Walters, who arrived from Wales in 1958 to also teach here, led the effort to organize the first Shuswap minor league. In the beginning, no records were kept of wins or losses, and as today, the emphasis was on teaching good sportsmanship rather than focusing on winning. The young players only needed to bring a dollar and a white shirt and a coloured shirt to identify which team they played for.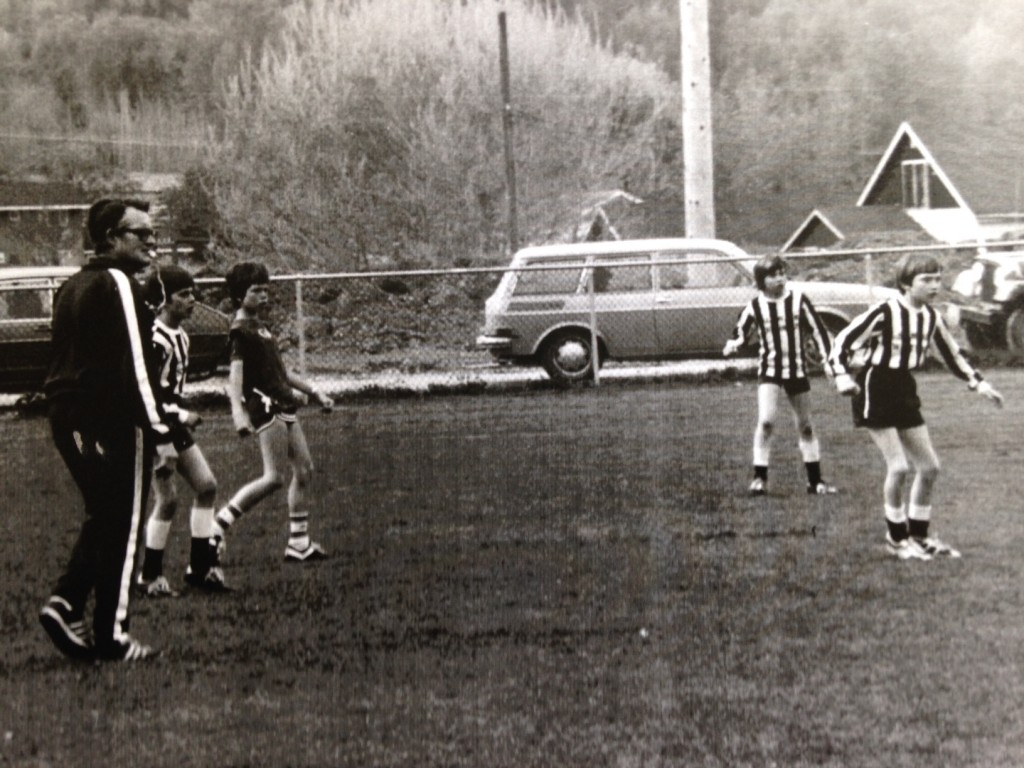 For Eric and his wife Mati, it was a family sport, as all of their five sons played and later helped with coaching or refereeing. In the early days, there was one men's team that played in the Okanagan League. Tom remembers how the orchardist team from Oliver and Osoyoos that was largely Portuguese often played very rough and when they returned home some of their players had to take a week off work to heal their injuries. By the late 1970s, it was time to start a Salmon Arm league.
There were two other key teachers who helped with both the minor soccer and the new Shuswap league. Jim Kennedy came from Scotland to teach French at the high school and he was both an active coach until his knees gave out and a player. As an orphan growing up in Holland, Joe Verderman played soccer and was a track and field star. He took advantage of a settlement program to immigrate to Canada where he eventually settled in Salmon Arm in 1969 to teach at J.L. Jackson.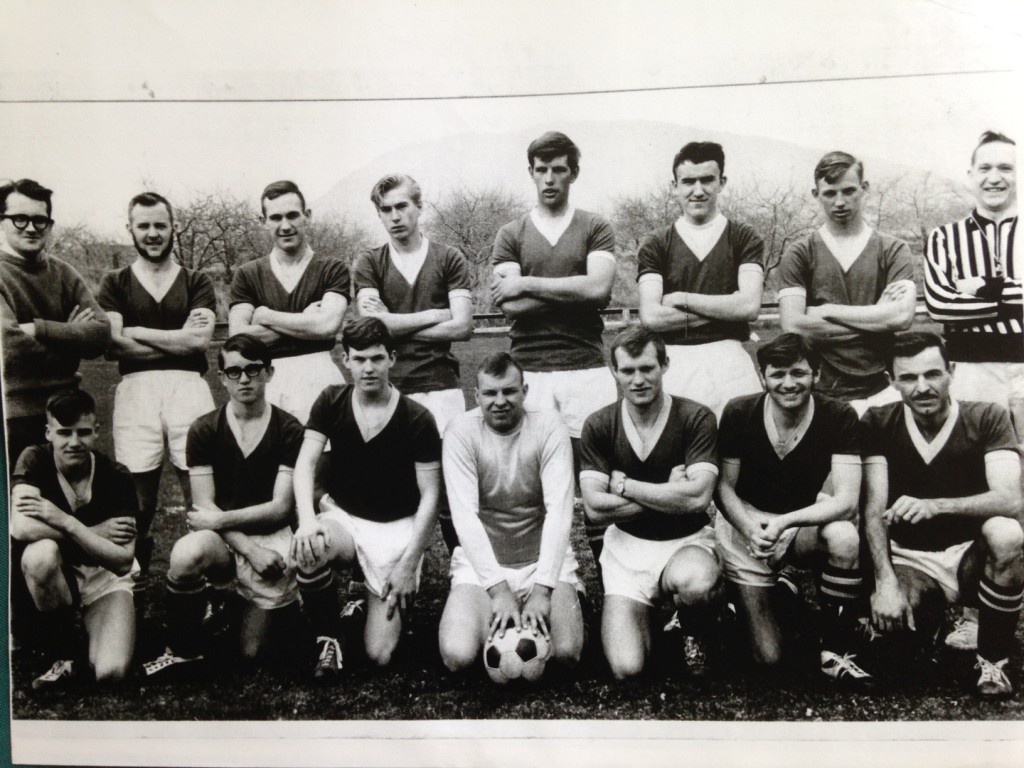 With more skilled players in the community thanks to the popular youth soccer program it did not take long for a number of teams to develop, including the Sicamous Spartans, the D-Dutchman Rowdies, the Dairyland Exiles, the Jock Shop Drillers and the Internationals. Beginning in 1980, Eric helped organize a major tournament every year during the long weekend in August that attracted teams from Kamloops, Vernon and Kelowna and as far away as Edmonton, Calgary, Victoria and Vancouver.
In 1982, the League took a chance and booked the Vancouver Whitecaps for an exhibition game, hoping that this would attract a paying crowd of spectators. Unfortunately, the fans did not materialize and it took the group five years to pay off the debt.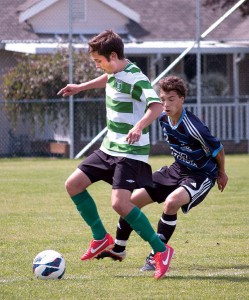 As Tom explained, soccer skills do not come naturally, because "our brains are better connected to our hands than our feet." Thus it is critical to start training players at the youngest possible age. In the Shuswap Youth Soccer Association, there are now five divisions; beginning with kids aged 3 to 5 up to ages 15 to 18.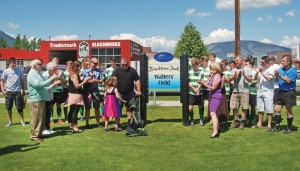 The legacy left by these four dedicated men on the soccer pitch, who coached, refereed and organized the teams and the games and were true leaders in the local sporting scene, carries on today. In 2014, the City of Salmon Arm recognized Eric Walters' contribution to the sport when council voted unanimously to rename Soccer Field #1 in Blackburn Park, Walters Field.
POSTSCRIPT
There is a fifth key soccer enthusiast, Ralph Owens, who was also on many teams and served as a coach and referee. Ralph arrived from Liverpool, England in 1966 and began playing with the Salmon Arm team. He remembers their nickname for the referees from Vernon – the three blind mice! At age 86, Ralph still enjoys kicking the ball with other seniors.