Anstey Hunakwa Provincial Park, photo by Myron Kozak
There is a good possibility that the new government in Victoria will revive land use planning and perhaps support the creation of new provincial parks. It was in 2001 that the Okanagan Shuswap Land and Resource Management Plan was approved and implemented.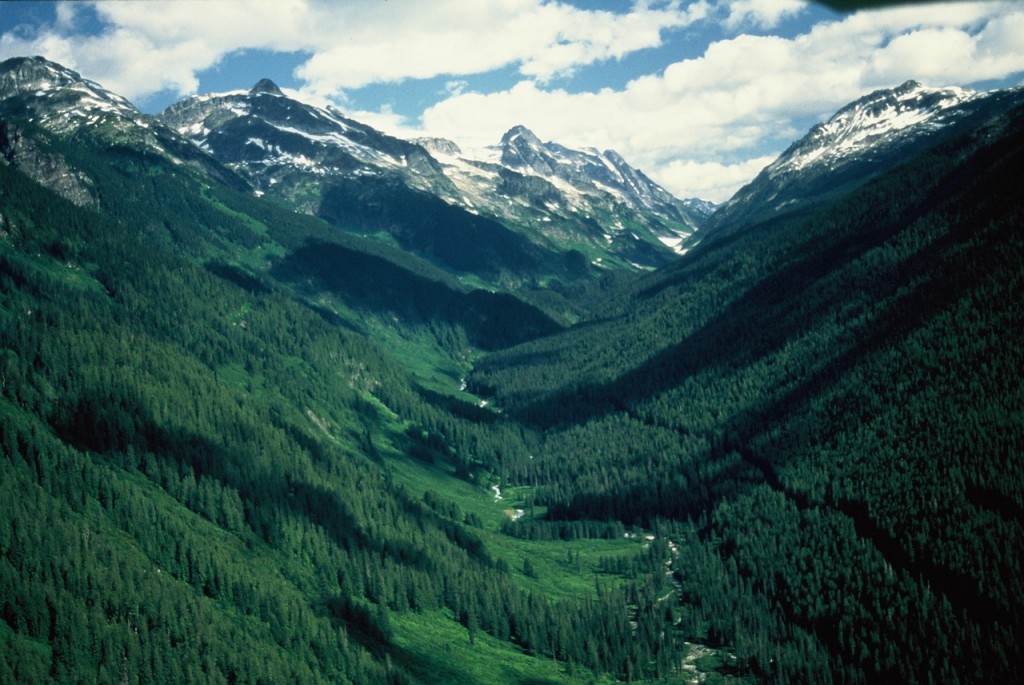 Upper Seymour Provincial Park, photo by Myron Kozak
Over 25,000 hectares of parks were established in the Shuswap, including the Upper Seymour rainforest and Anstey Arm/Hunakwa Lake Park. In addition, the plan enabled the protection of over 95,000 hectares of old growth management areas (OGMAs) and provided specific management direction to protect many non-timber values, including wildlife, water quality and quantity, recreation and viewsheds.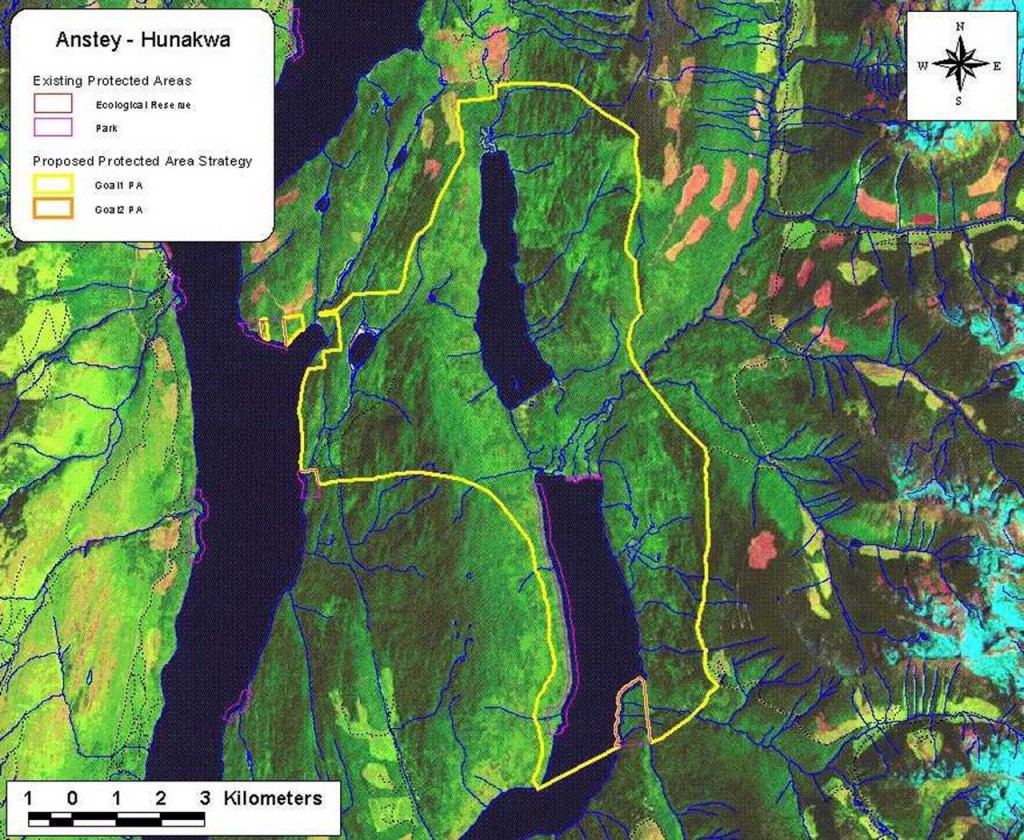 A monitoring committee was established upon the completion of the LRMP that met twice a year until 2009, when the previous provincial government ended the process. The land use plan was always intended to be in place for just 10 years, at which time it was to be reviewed and updated.  Over the same time period, forest management in the province changed drastically in favour of "professional reliance," allowing forest companies to do their own planning with minimal government oversight or public involvement. The new NDP government has now launched a review and may also revise the system to improve oversight.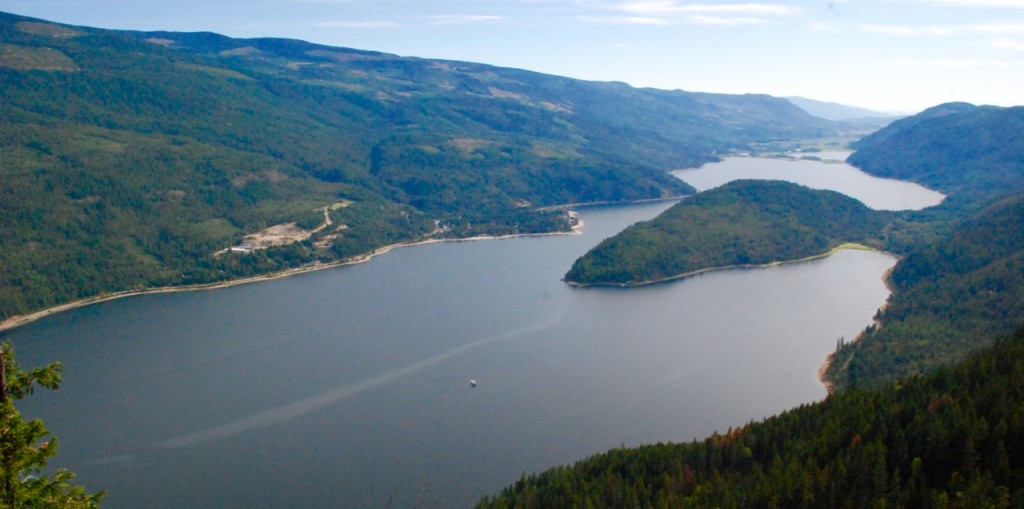 Turtle Bay and Black Point on Mara Lake
If there becomes an opportunity to create new provincial parks, there are a number of potential candidate areas that deserve to be protected. Black Point and Turtle Bay in Mara Lake have unique features, including old growth trees, pictographs and wetland habitat. The pennisula is crown land that both the regional district and the Swansea Point community deem important for its conservation values. When the rail trail is completed, a connecting nature trail could be developed into Black Point.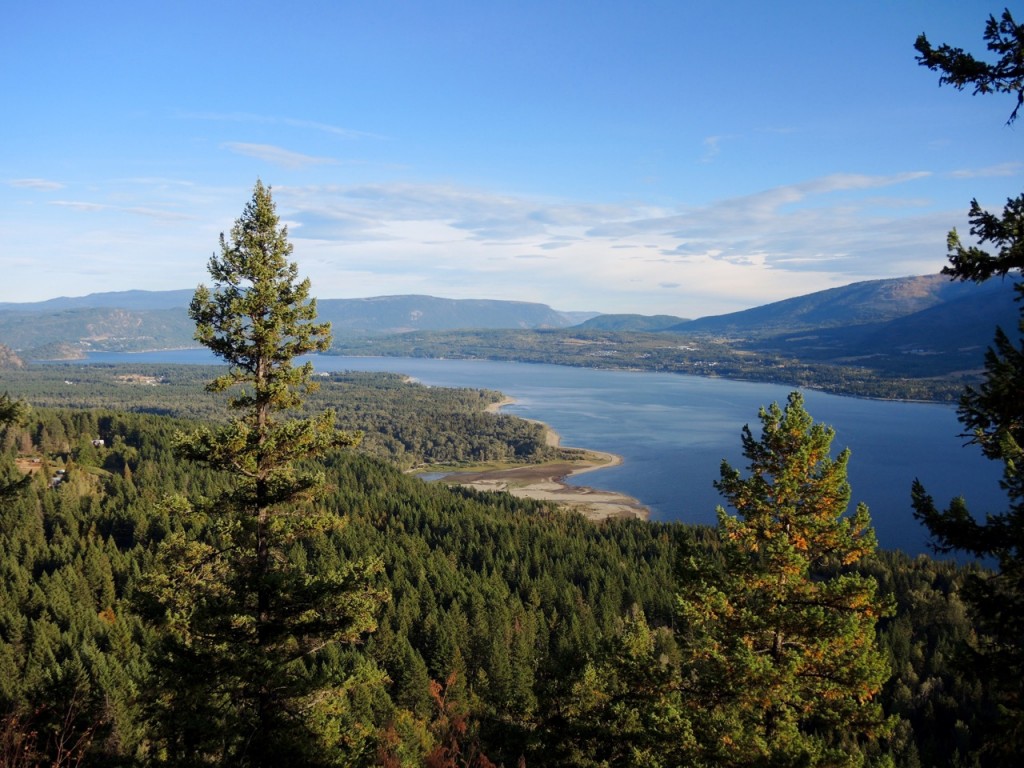 View from the Lee Creek Bluffs
Most of the Corning (Lee) Creek watershed is already protected in riparian zones and OGMAs, so making it a park would not impact forestry operations. There are many natural values here that deserve protection through park status, including at least one waterfall, old growth cedar and hemlock trees in the canyon and Douglas fir on the hillsides.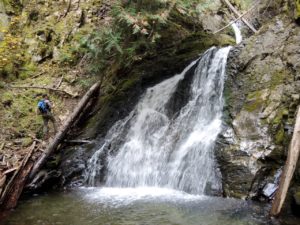 There are hiking routes on the bluffs with exquisite views of the lakes and Squilax Mountain. Amazingly, much of the canyon is virtually unexplored wilderness where trails could be developed.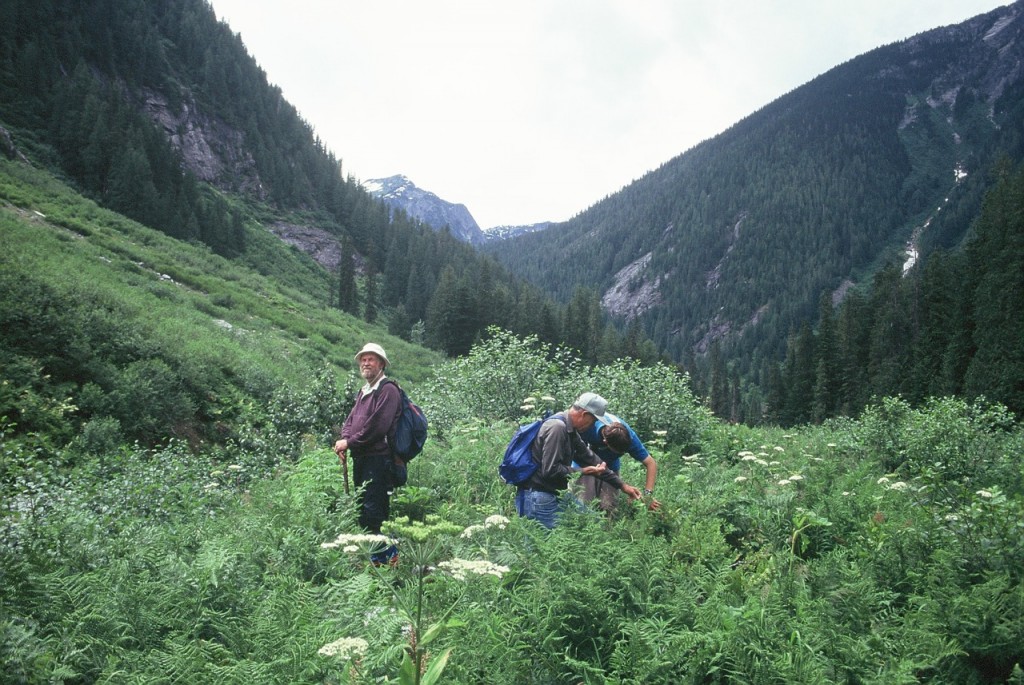 Upper Perry valley
Two types of parks were created in the last plan, Goal 1 parks are large areas with high conservation values and the Goal 2 parks are small and protect special features. One of the Goal 2 protected areas, the Upper Perry River, was never designated a park. Another Goal 2 area, English Lake, was not completely designated. If a new planning process begins, both these areas should be fully protected and if possible, enlarged to include more old growth forests. As well, trails could be developed that provide access to the alpine.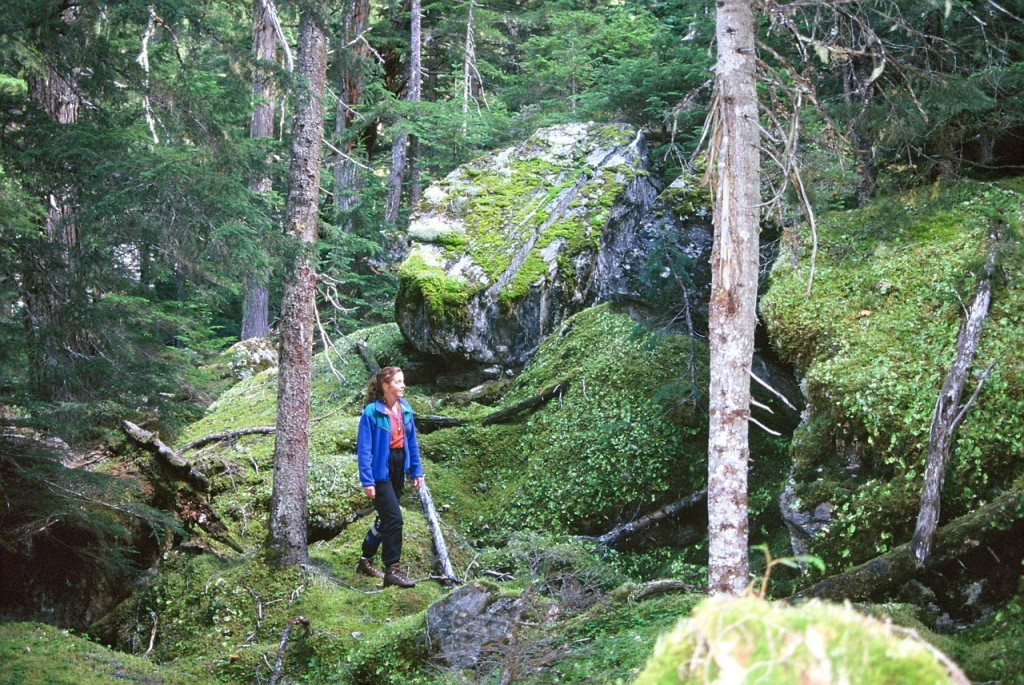 English Lake protected area
In the past planning process, the major objective was to protect representative samples of each of the many types of ecosystems in the province. That is why it was so crucial to protect the remaining hectares of rare antique rainforest left in the Upper Seymour. Under a new process one of the goals should be to protect important wildlife areas at threat from motorized recreation, as the damage occurring from irresponsible dirt bike and ATV riders is approaching a crisis level.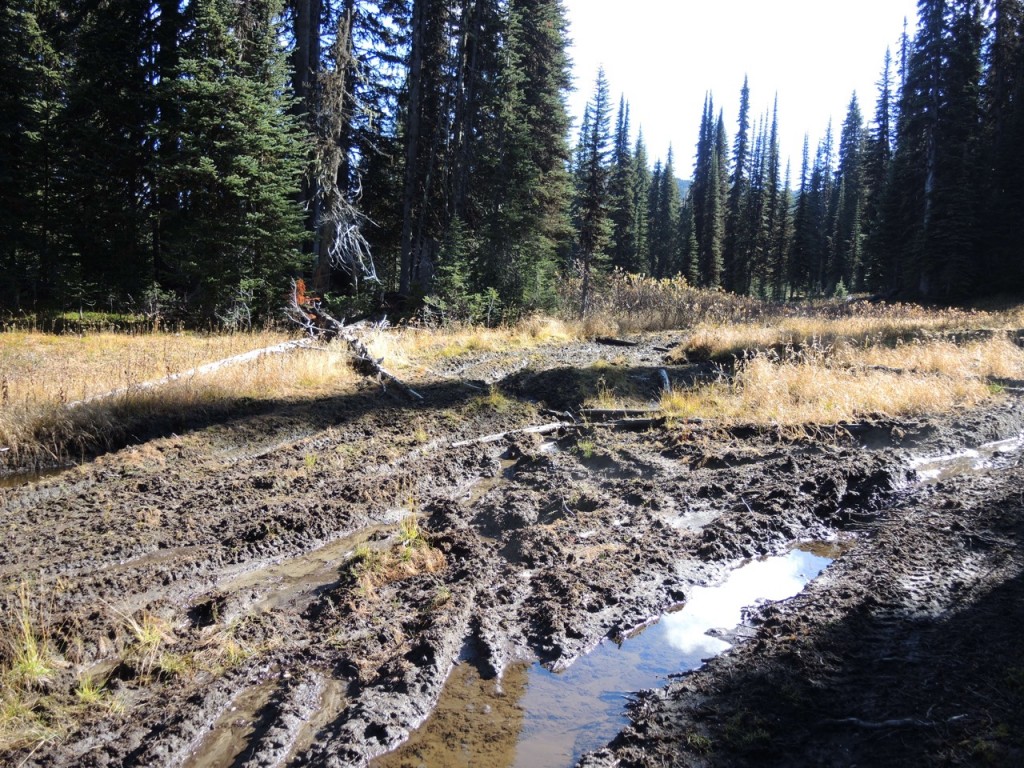 Damage from ATVs near Mara Mountain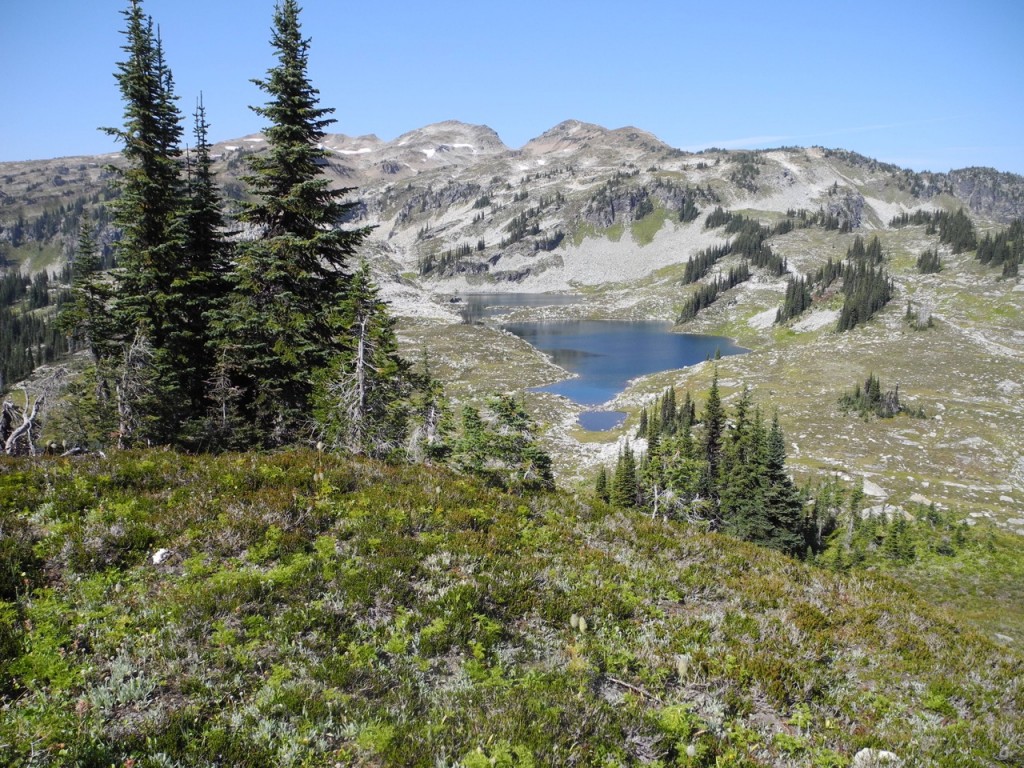 Joss Mountain in the background
One key candidate for park creation would be a portion of the area proposed for an off-road ban in the Tsuius, Joss and Mabel Mountain area, where grizzly bears are at threat from all kinds of backcountry use. A park here could also protect the heritage Secwepemc trail that connects the upper Shuswap River with the upper Eagle River drainage. Nearby in the headwaters of the Shuswap River, the Greenbush Lake Provincial Park should be expanded to include the entire lake and connect to the Joss Mountain pass.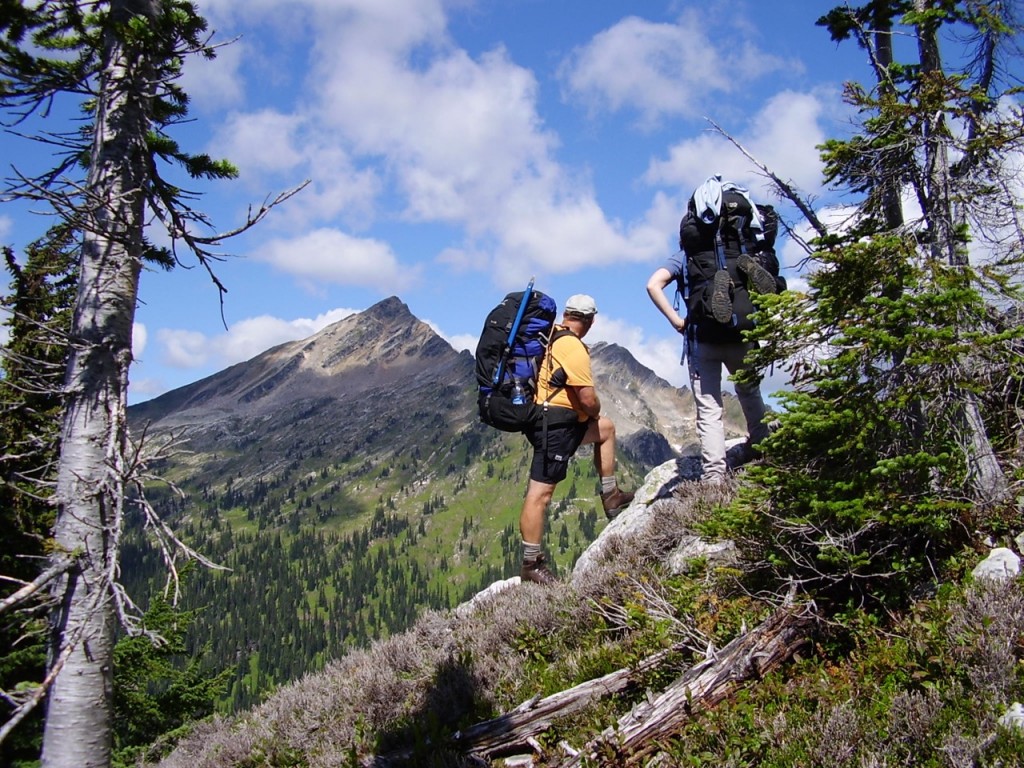 Hiking in the Anstey, photo by Phil MacIntyre-Paul
Another alpine area that should be considered for park status is the Anstey ridge that runs between Queest and Ratchford Creek. That is where a hut-to-hut trail system was proposed a few years ago.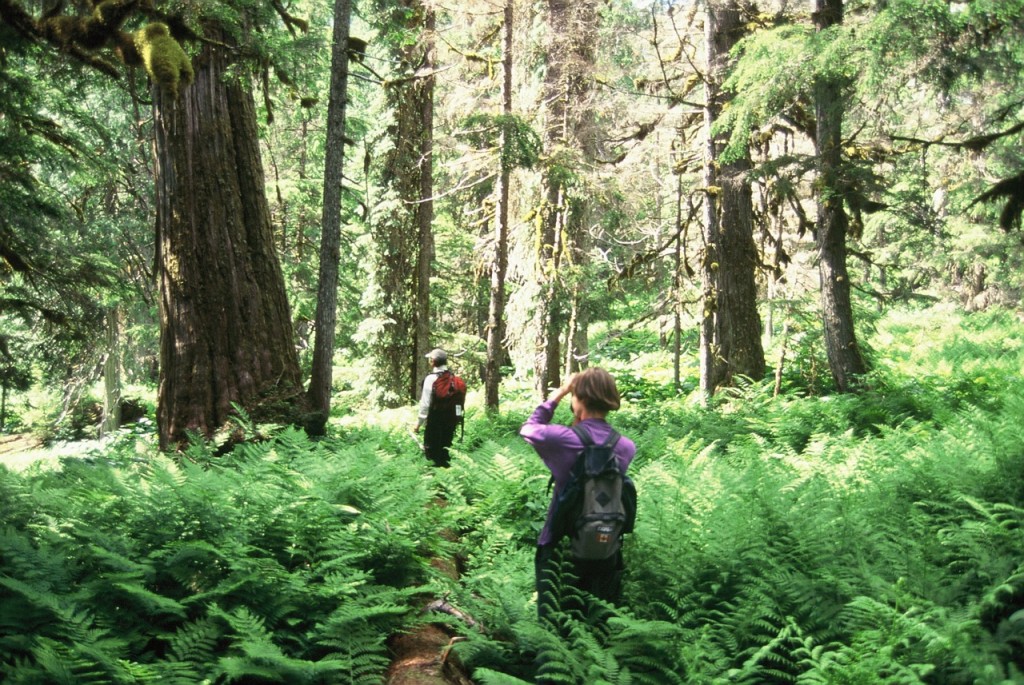 Hiking in the Upper Seymour can be a spiritual experience
Renewed land use planning would indeed help restore the province's reputation as a leader in supporting conservation and stewardship of natural resources. As well, increased protection of wild spaces will help improve our resilience, which would help us better adapt to the uncertainties and impacts from climate change.
POSTSCRIPT
Fortunately, much of the Shuswap is high elevation wilderness that is out of reach for access. There are likely other areas that would be good to protect and if anyone reading this has a suggestion, please contact Jim Cooperman at jkcooperman@yahoo.ca. Thanks