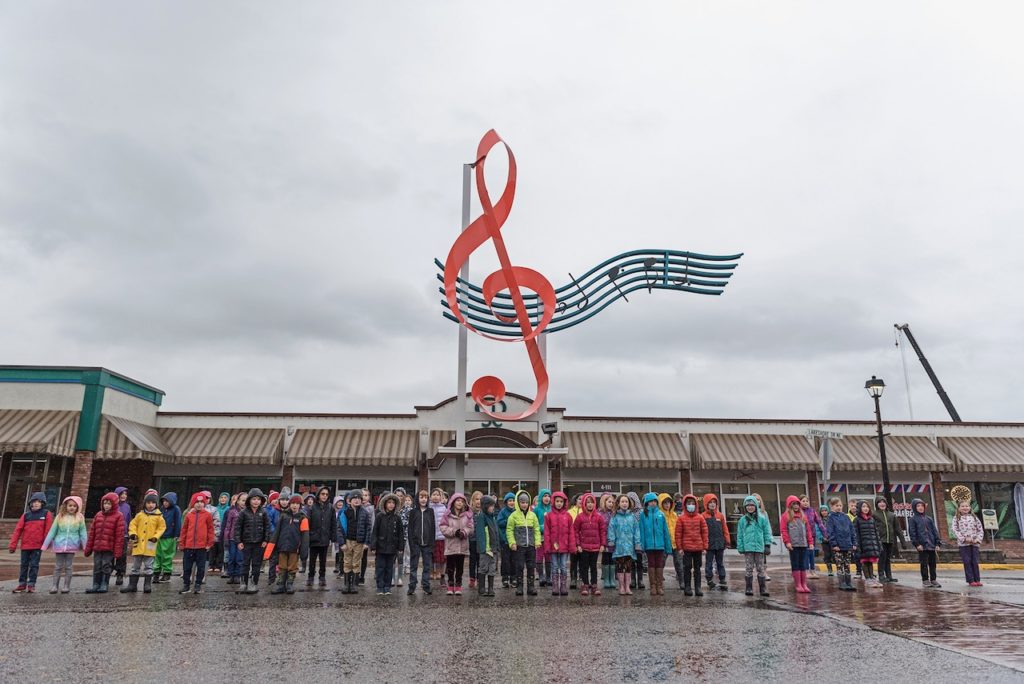 Salmon Arm's giant treble clef is a fitting monument for the very musical Shuswap, given the many opportunities there are to learn, perform and enjoy great music of all genres throughout the region. Young people benefit from the exceptional music programs in the schools and in the various private music classes offered by local teachers and local music stores, such as Acorn Music. Once a year these students compete at the very popular Shuswap Music Festival, held in various venues throughout Salmon Arm and that is now nearly twenty years old.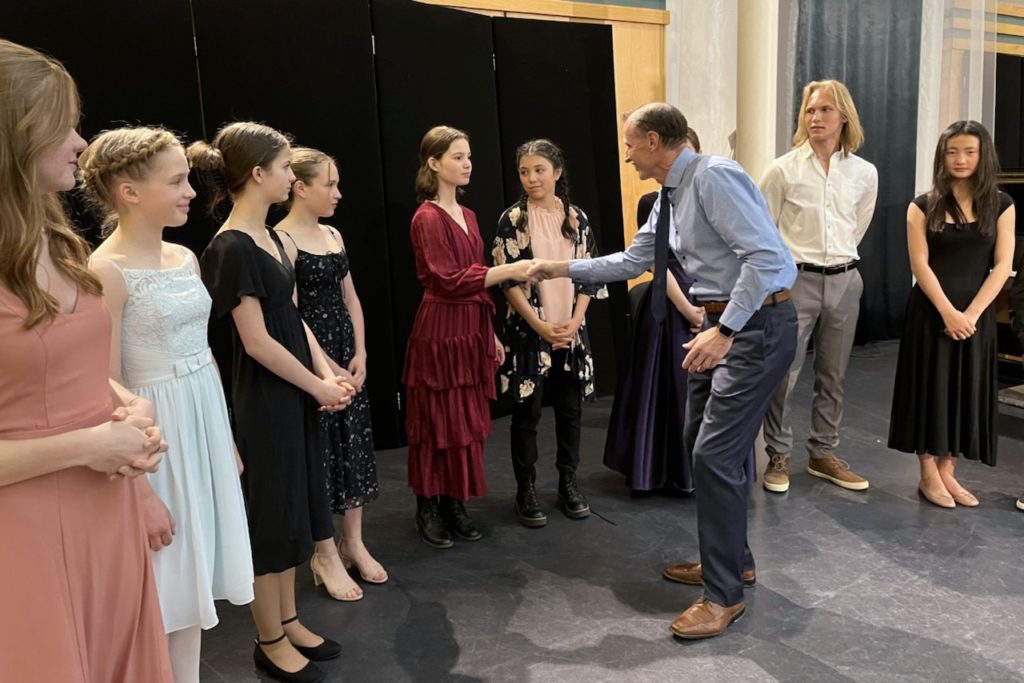 Singing was likely the first type of music, and it will always be popular, especially in the Shuswap where there are choirs galore. The oldest choral group at over 60 years old is the Shuswap Singers choir that now has 40 members and often performs with other instrumental groups. Other choral groups include the Northern Lights Choir, the Men's Choir, the Revelers led by the amazing Burt Revel who is now in his late 1980s, and Andrea Robert's Intergenerational Choir that is a mixed group of youth aged 14 and under combined with seniors ages 70 and over.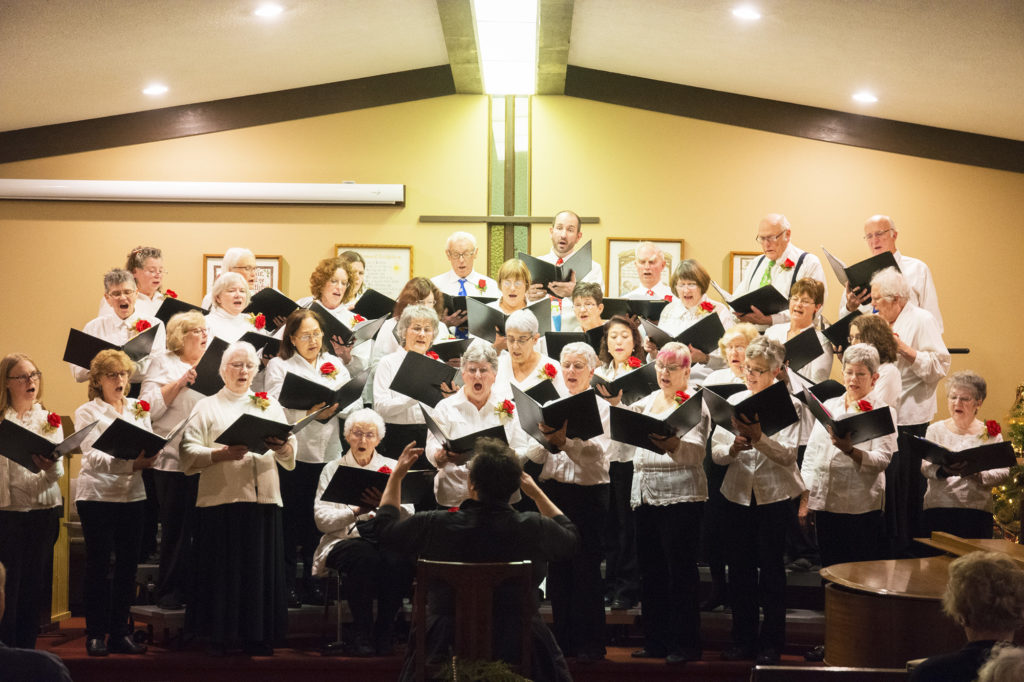 Every genre of music is being played in the Shuswap by a variety of musical groups and organizations. With horns aplenty, the Community Band began over 20 years ago under the leadership of Cess Kooyman, a Dutch immigrant who wanted to give back to his community, and the band is now going strong with Jim Johnston and Syd Griffiths at the helm. The String Orchestra began in the mid-1990s as a secondary school project under the leadership of Doug Pearson, the then District Superintendent. Over the years, adults joined and now there are 22 string players under the leadership of Gordon Waters who perform a variety of both classic and modern symphonic music plus film scores for both the public and in seniors' homes.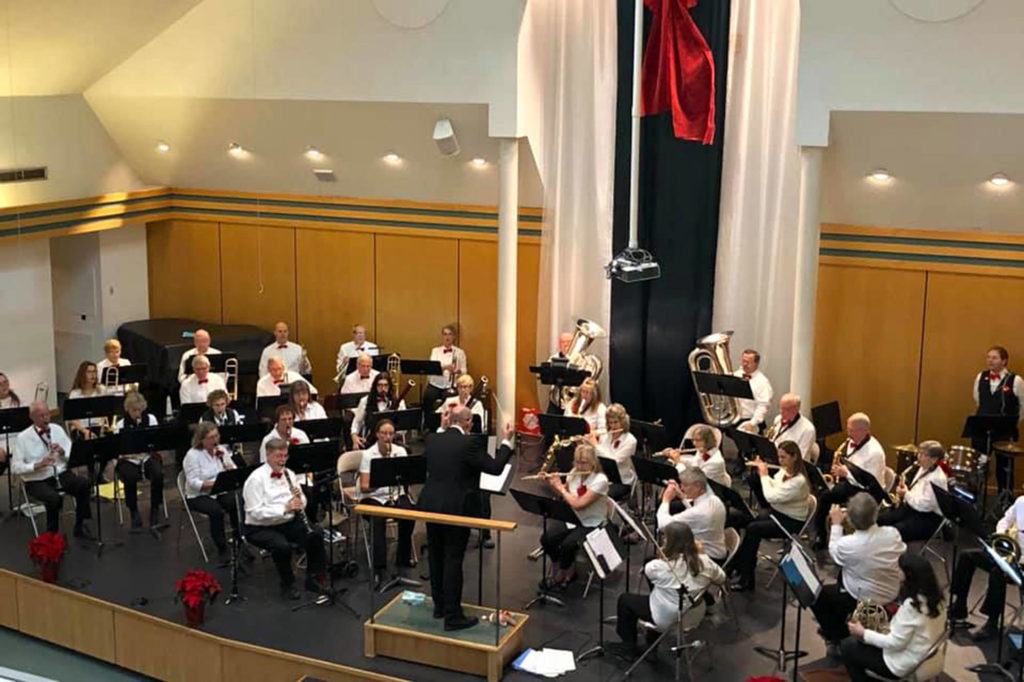 Jazz music began about 100 years ago in Louisiana and is now popular throughout the world, including the Shuswap where we are fortunate to be able to enjoy the Salmon Arm Jazz Club performances on Thursday nights every two weeks at the Nexus at First thanks to the efforts of volunteers and artistic director Jordan Dick. Featuring a mix of local and regional musicians and touring groups, the jazz shows feature works by famous jazz artists as well as original music with always plenty of improvisation in the mix.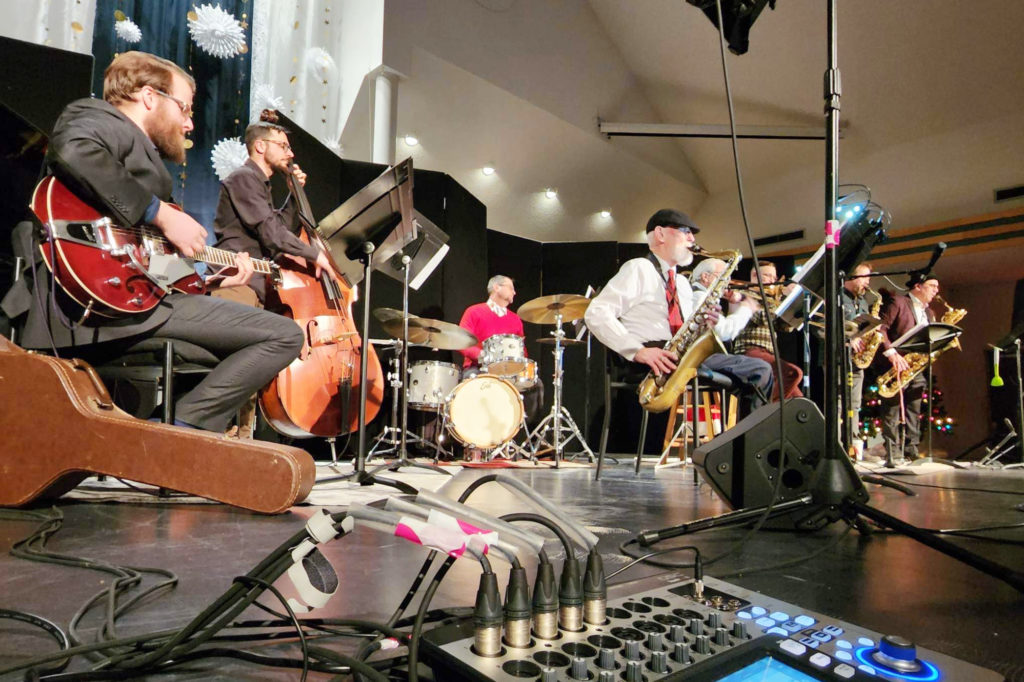 There are many opportunities for local musicians to play folk music at the Shuswap's many coffee houses. Throughout each month, except during the summer, there are open mike coffee houses in community halls, including at Sunnybrae, Carlin, Eagle Bay, Seymour Arm, Silver Creek, Enderby, Cherryville and Malakwa. The region's first folk music organization, the Shuswap Coffee House that presented shows in the 1970s and early 1980s was revived last year by Jake Jacobson and now takes place every third Saturday night at the Gleneden Hall.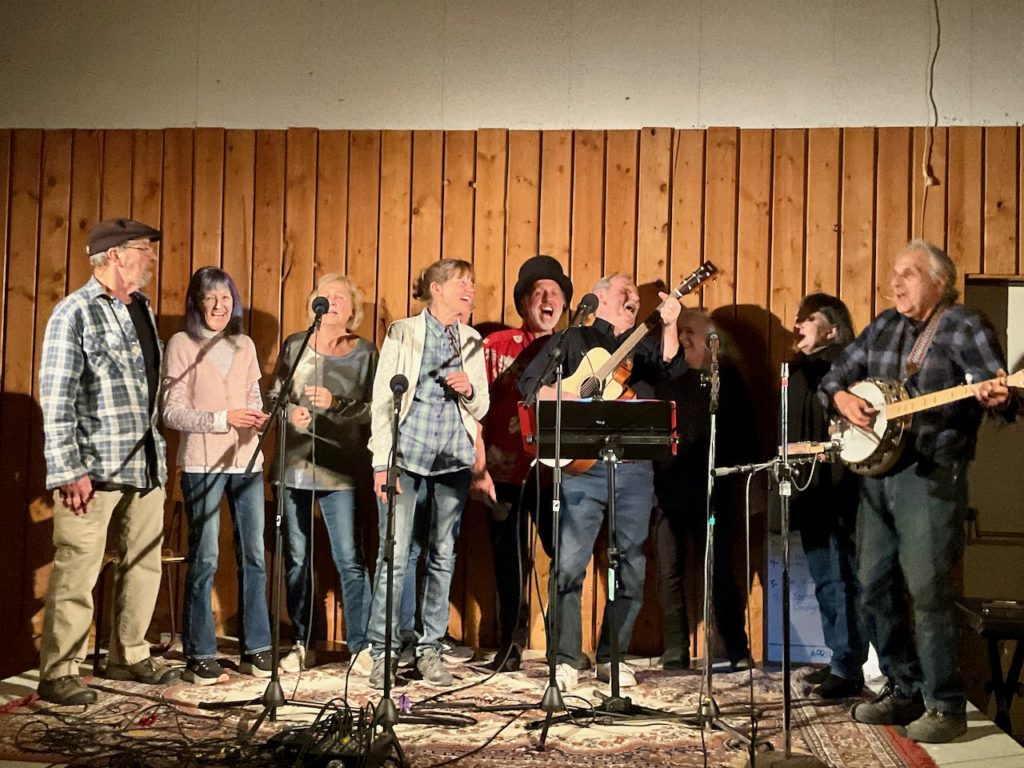 After working with the Shuswap Coffee House, Linda Tanaka went on to establish the Salmon Arm Folk Music Society, which focused on bringing great talent to various venues in the community. In 1992, they organized the first Roots and Blues Festival, which has become the Shuswap's premier event that attracts thousands of music lovers to our community every summer and has helped build our reputation as a music centre for the province.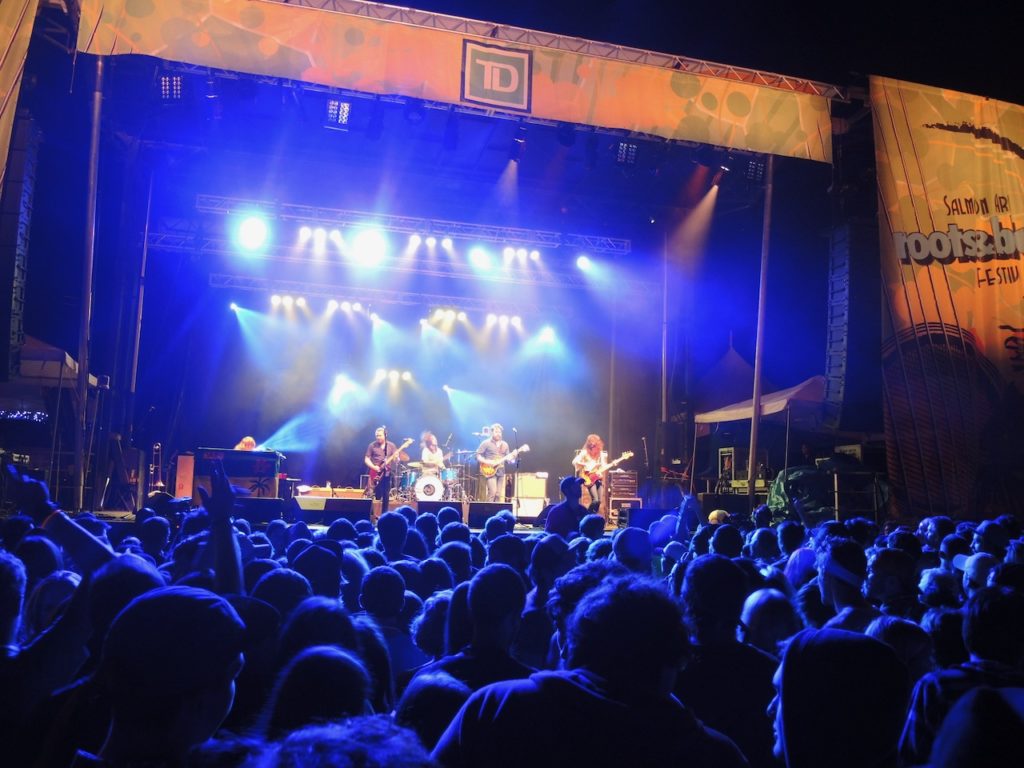 Summer in the Shuswap means live music nearly every night of the week, beginning with Monday's Music in the Park at Sicamous, followed by Tuesday's Music on the Lake in Chase, then Wednesday on the Wharf in Salmon Arm, Thursday's Music in the Bay at Blind Bay, Friday Night Live in Scotch Creek and on Sunday it is Music by the River in Enderby. Many of the events also include night markets and food venders.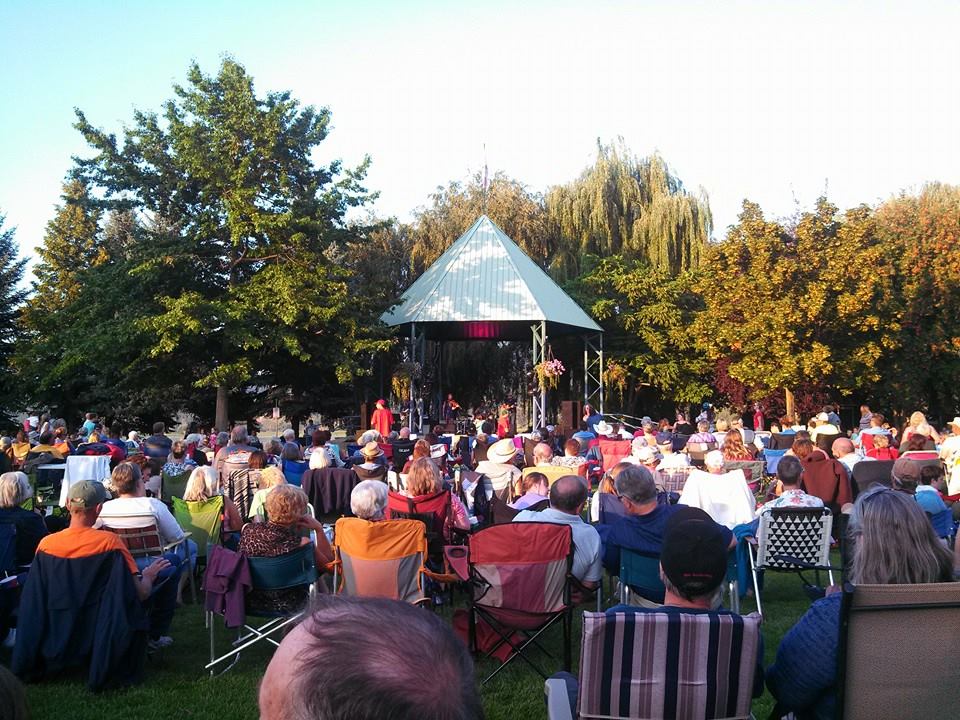 The primary reasons for the Shuswap's reputation as a music centre are the many musicians who live here and play a wide diversity of music, plus the many bands that entertain us throughout the year. The Salmon Armenians rhythm and blues band is perhaps one of the Shuswap's oldest groups. Some of the great local folk acts include Birchbark, Jimmy Two Shoes and the Lost Soles, Chicken-Like Birds, Blu and Kelly Hopkins, and the Latin band, The Chorogues. For jazz, there are many groups such as Mozi Bones that include these local players: local saxophone superstar, Sandy Cameron, bassist Jake McIntyre-Paul, guitar wizard Jordan Dick, drummer Darrin Herting, and trumpeter Liam Nadurak. As for rock n' roll, there are several bands including, Headway, Bay Blues Band, the Canoe Rockers, Concerned Citizens and Stiff Whiskers.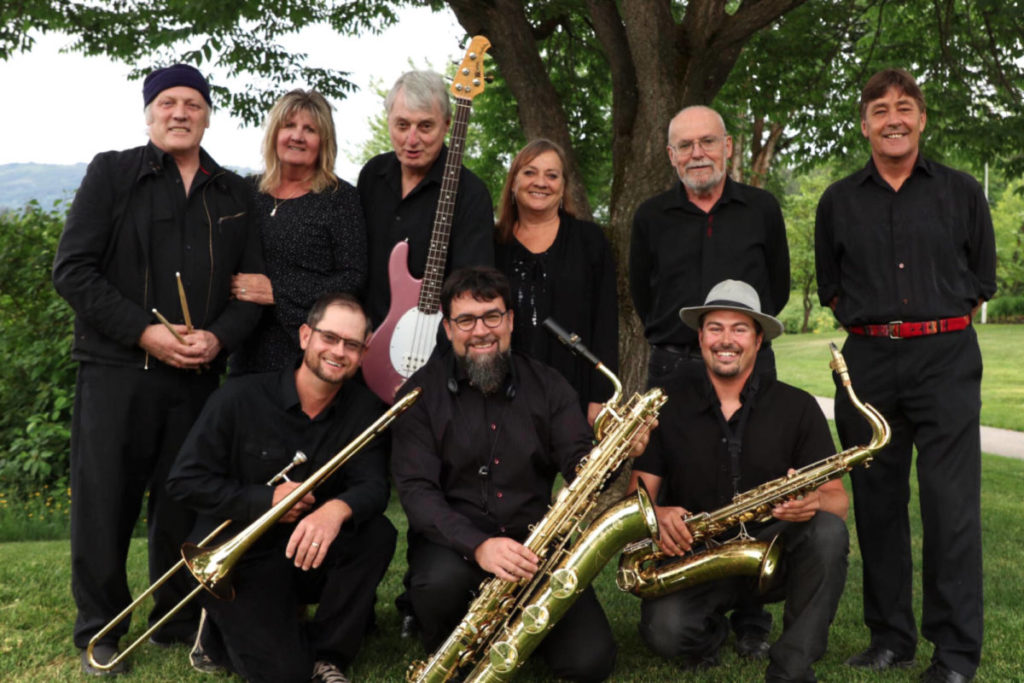 To make great music happen, there needs to be venues and until recently, there were just a few, including the Salmar Classic, Nexus on First, and Shuswap Theatre where Wildwood Productions hosted yearly benefit concerts on various themes, including famed entertainers such as Woody Guthrie, Pete Seeger, Joni Mitchell and Leonard Cohen. Fortunately thanks to Craig Newnes and Clea Roddick, the Shuswap now has a fabulous combination music hall and recording studio, Song Sparrow Hall, with state of the acoustics that has become the happening place for concerts and dances.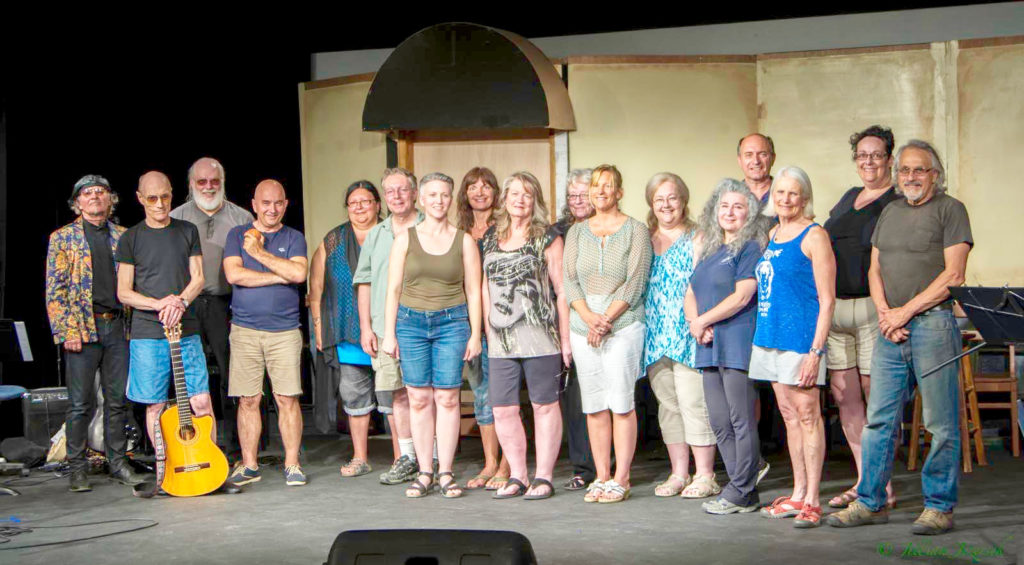 When asked why the Shuswap music scene is so successful, Jim Johnston explained how many retired music teachers, including himself, have taken a leadership role in promoting, playing, and directing musical groups. Another retired music teacher, Gordon Waters, also described how there are many very talented private instructors in the community. Plus, several former students have established very successful music careers, such as jazz legend Richard Underhill, trumpeter Mike Zachernuk, gospel artist Greg Sczebel, jazz pianist and music producer Andrew Rasmussen and pianist Jaeden Izik-Dzurko, which confirms how the local school music programs are doing an exceptional job.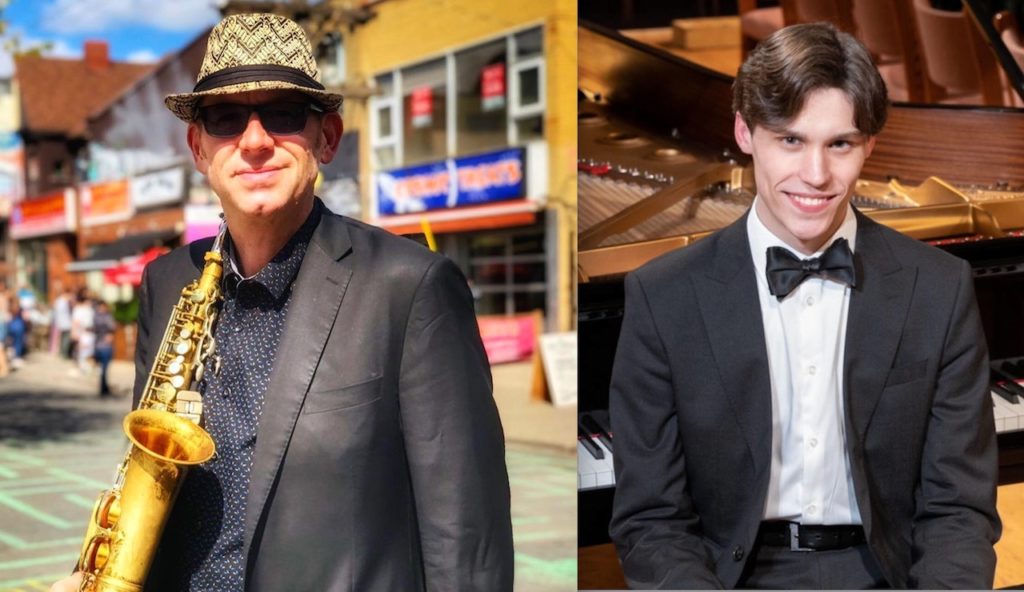 POSTSCRIPT
More photos that show how music play a prominent role in the Shuswap: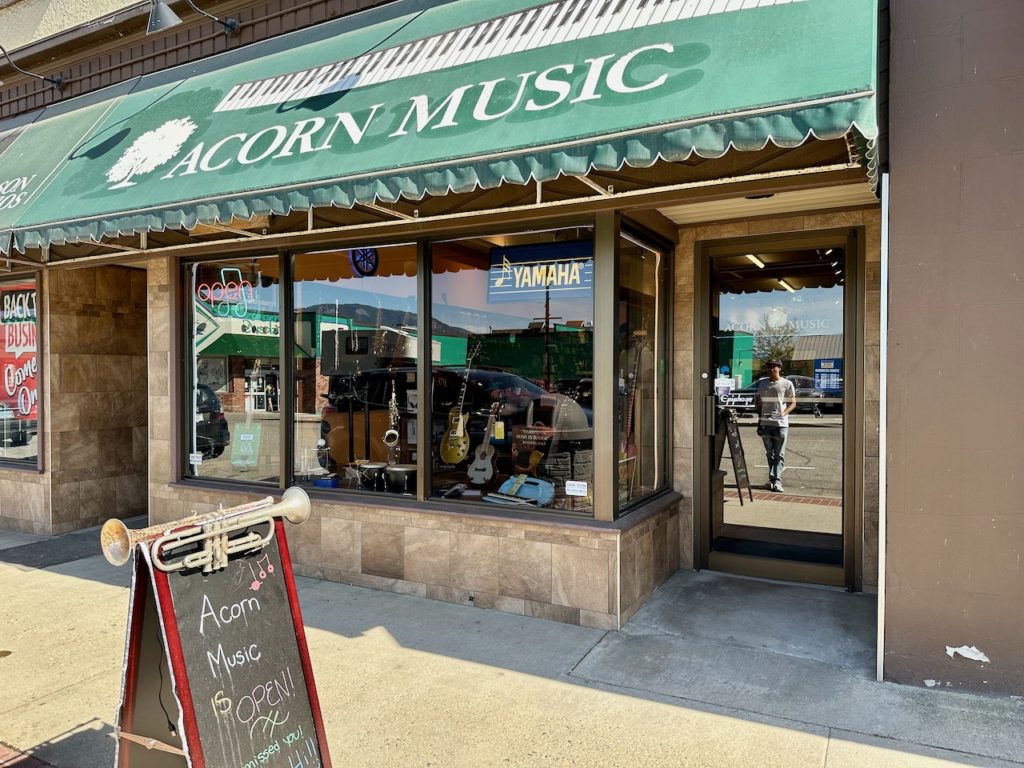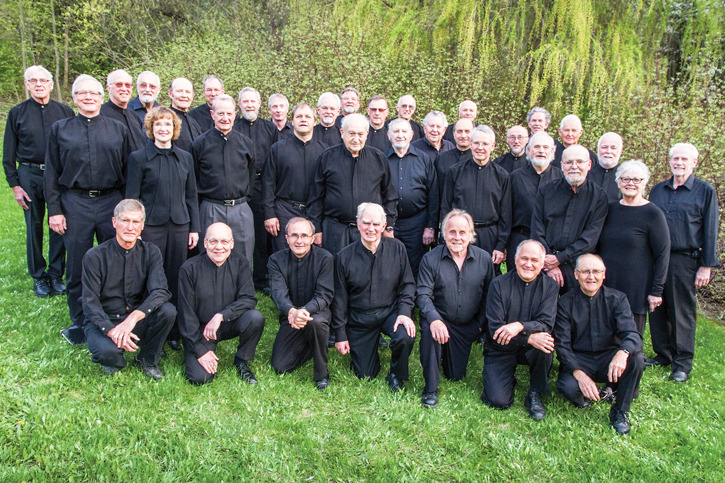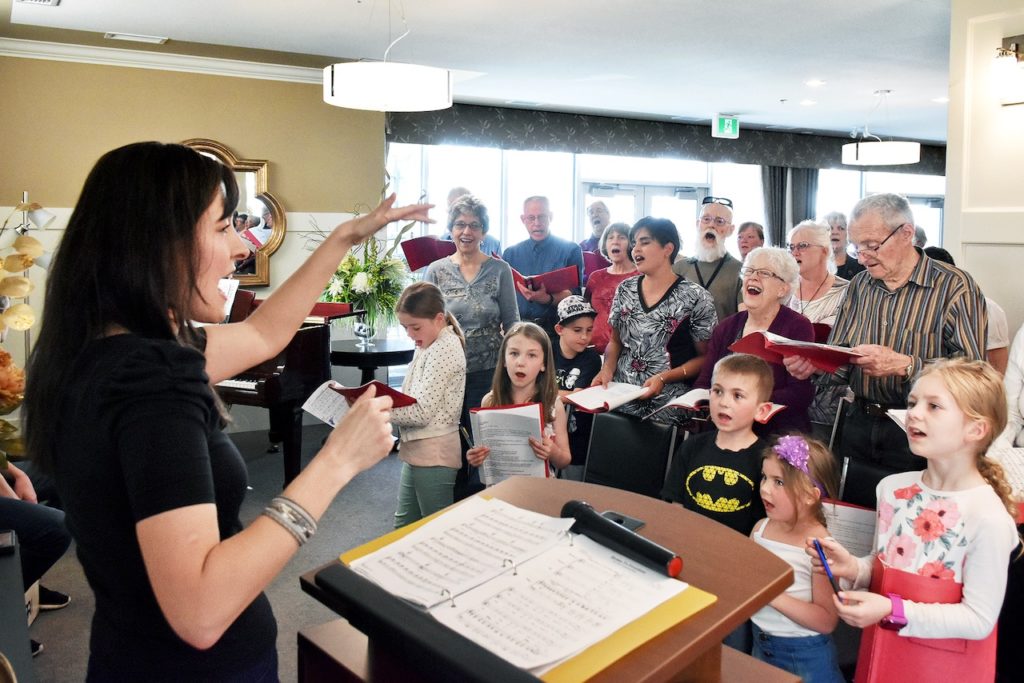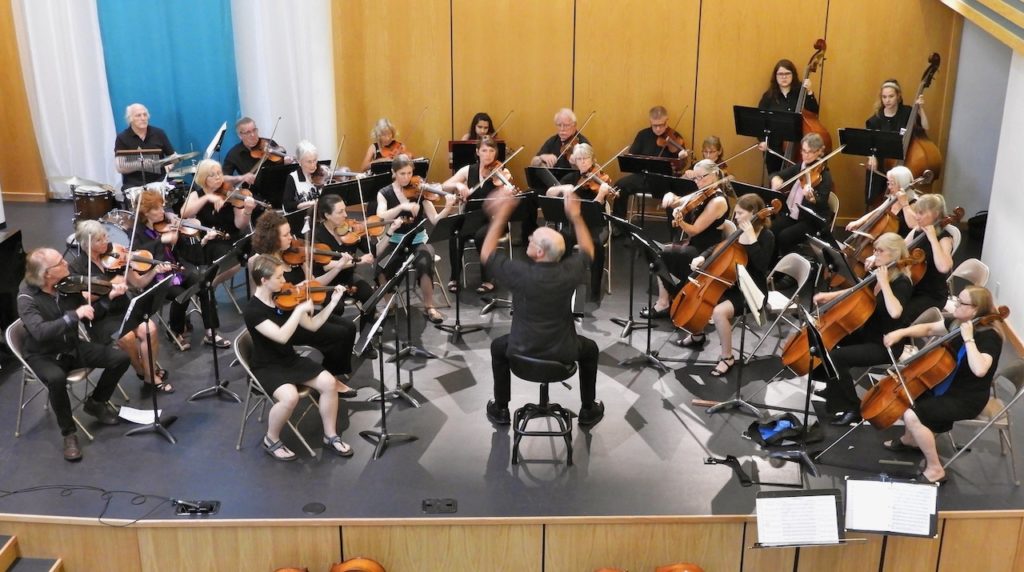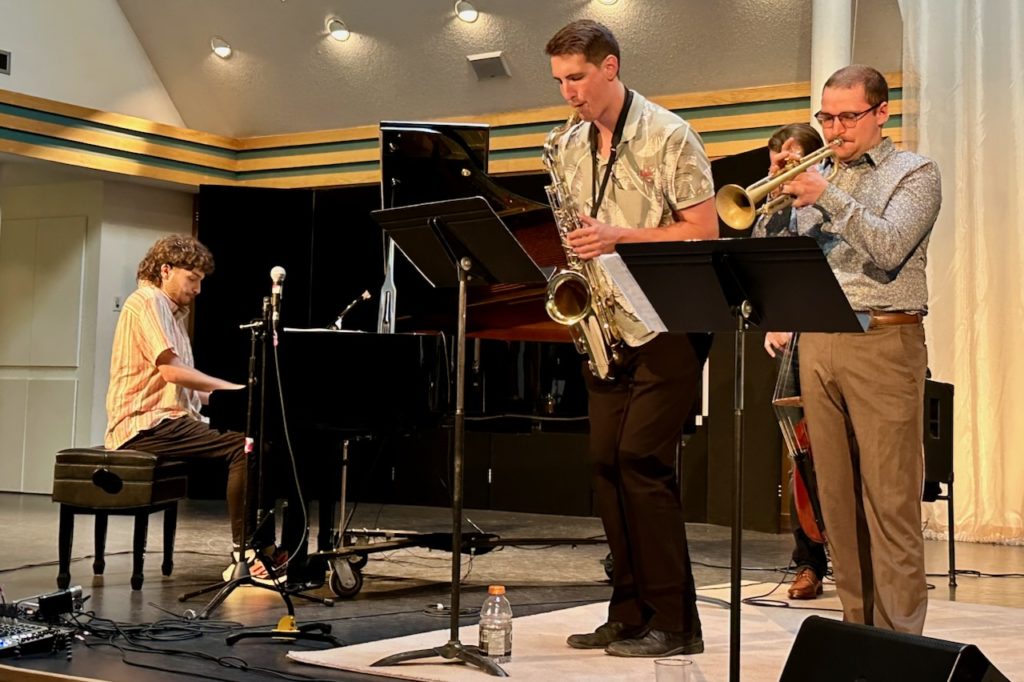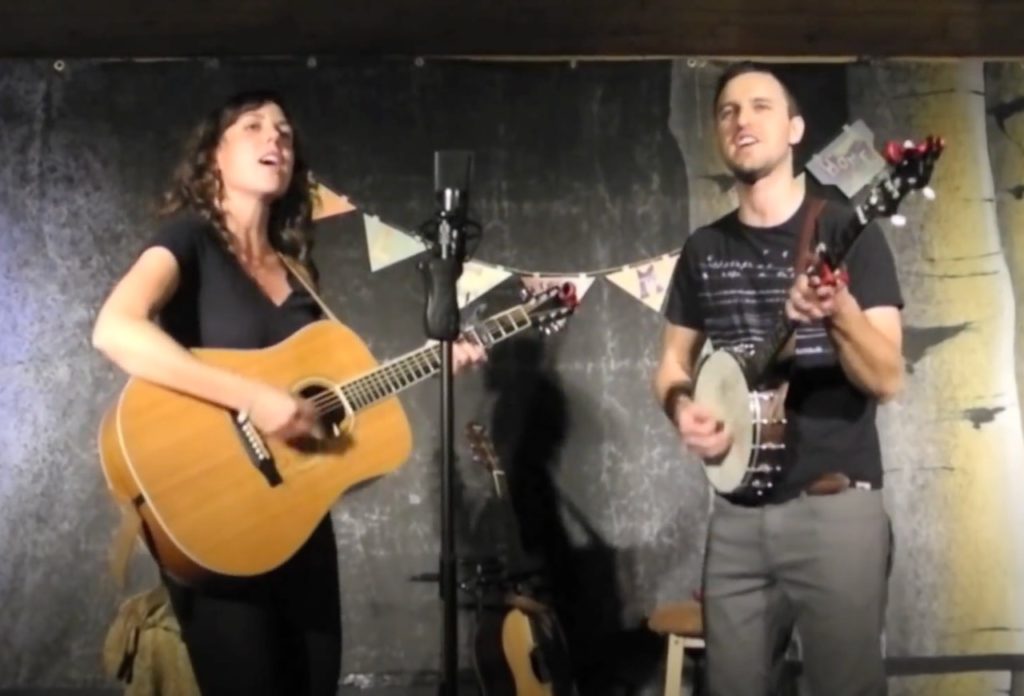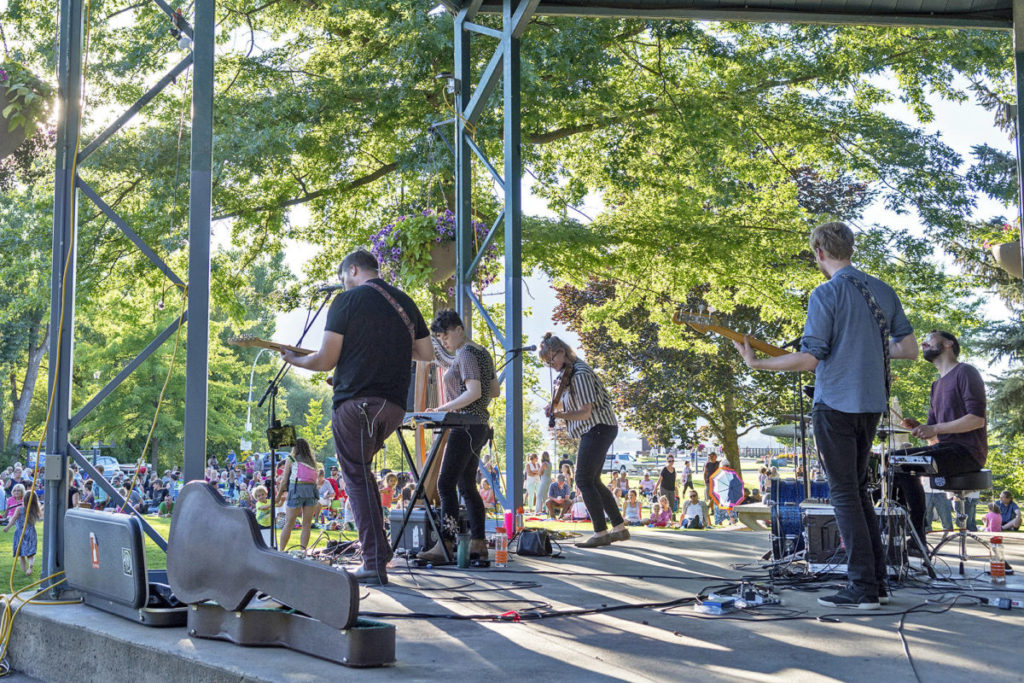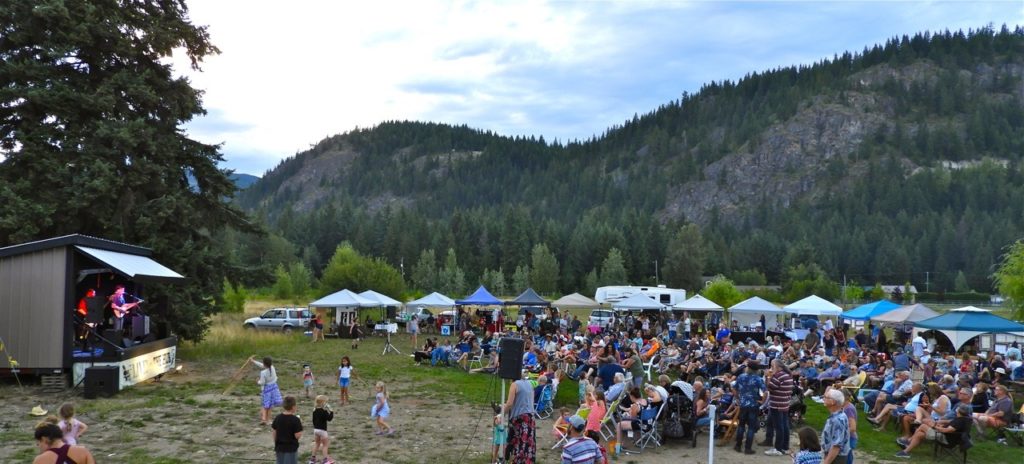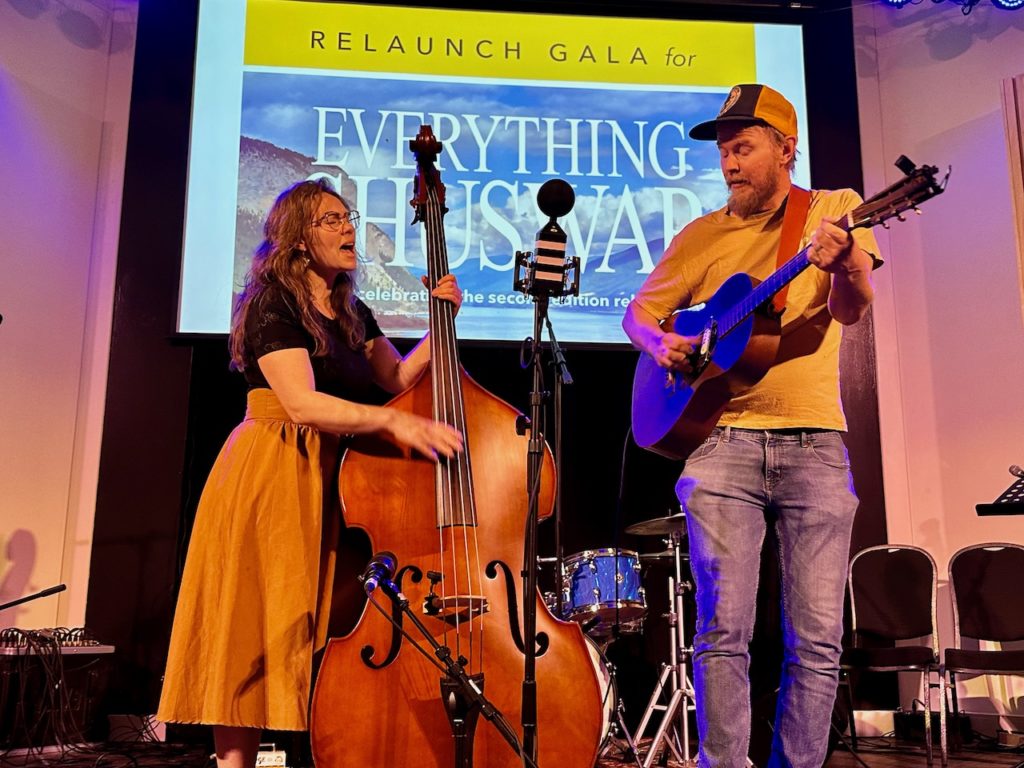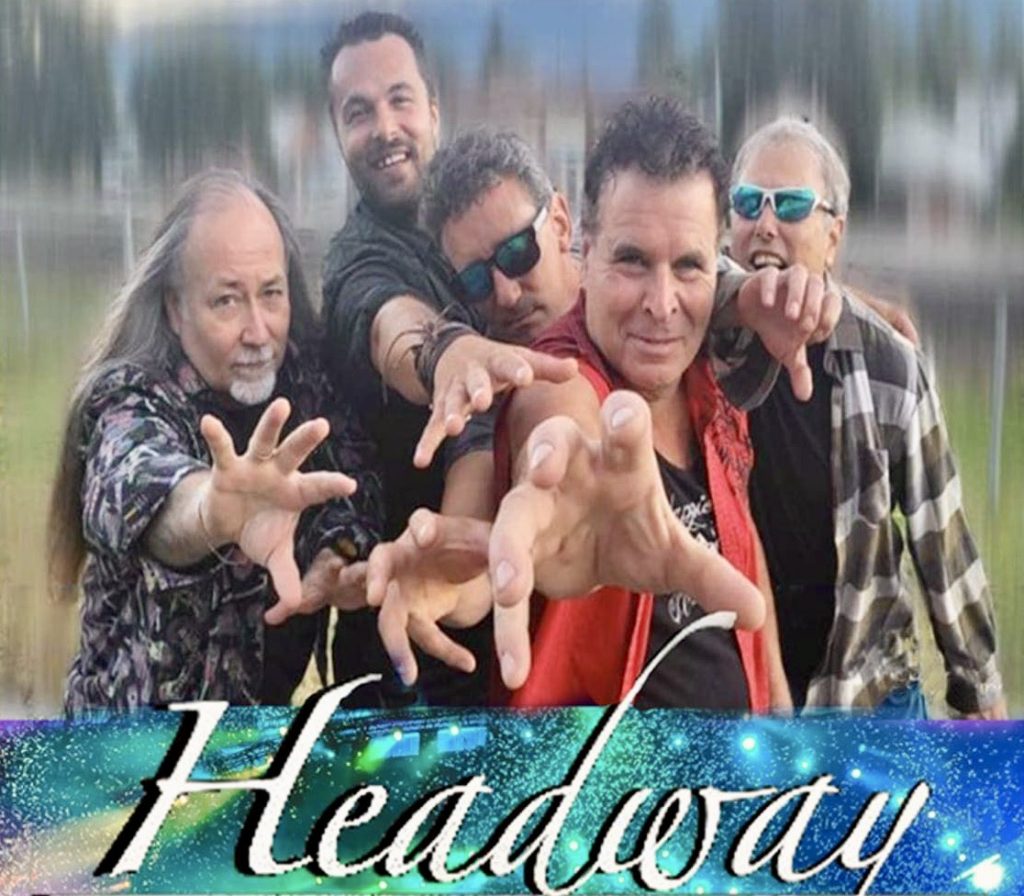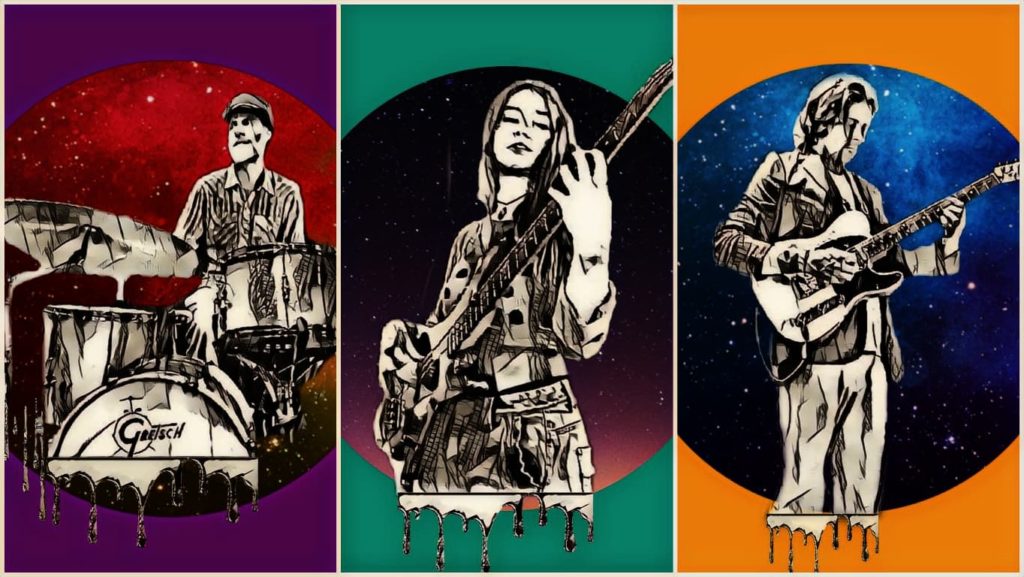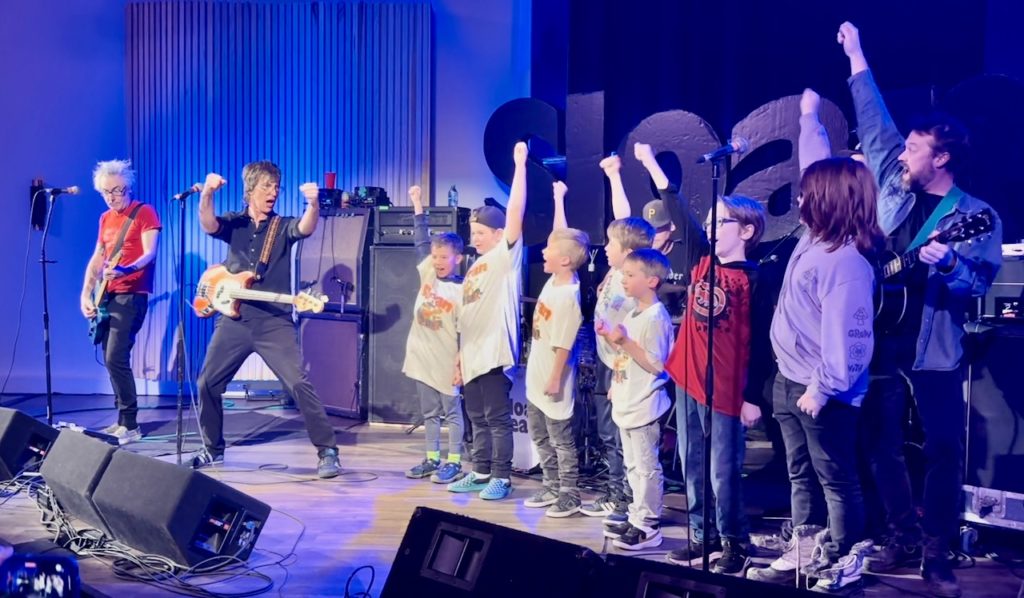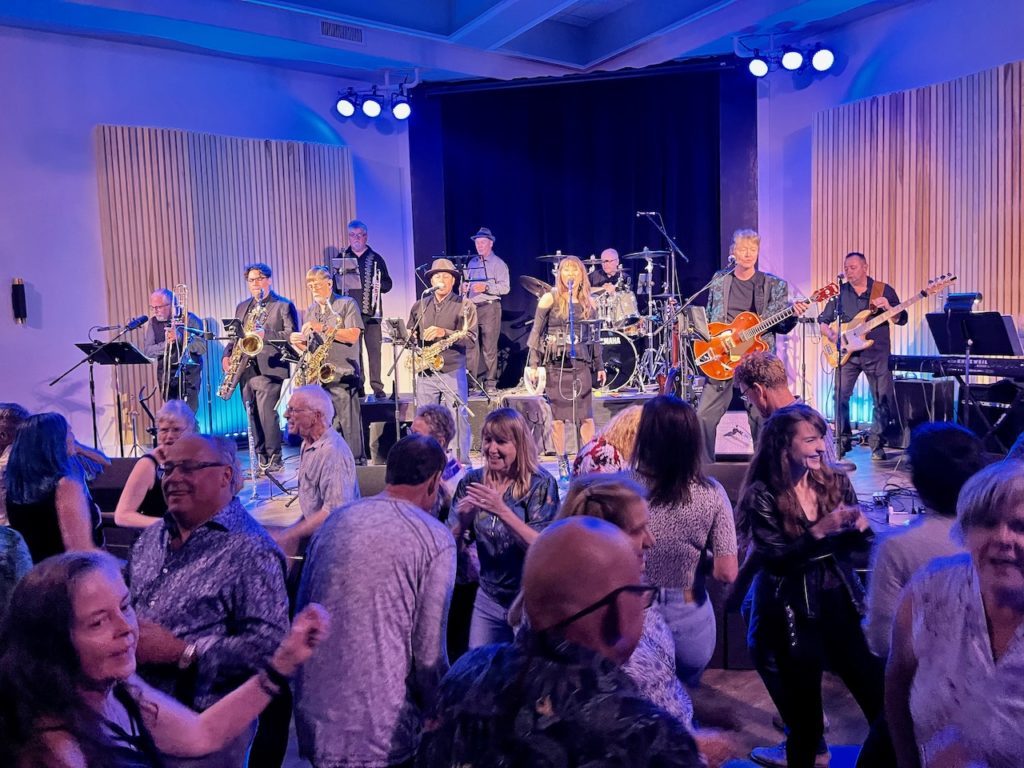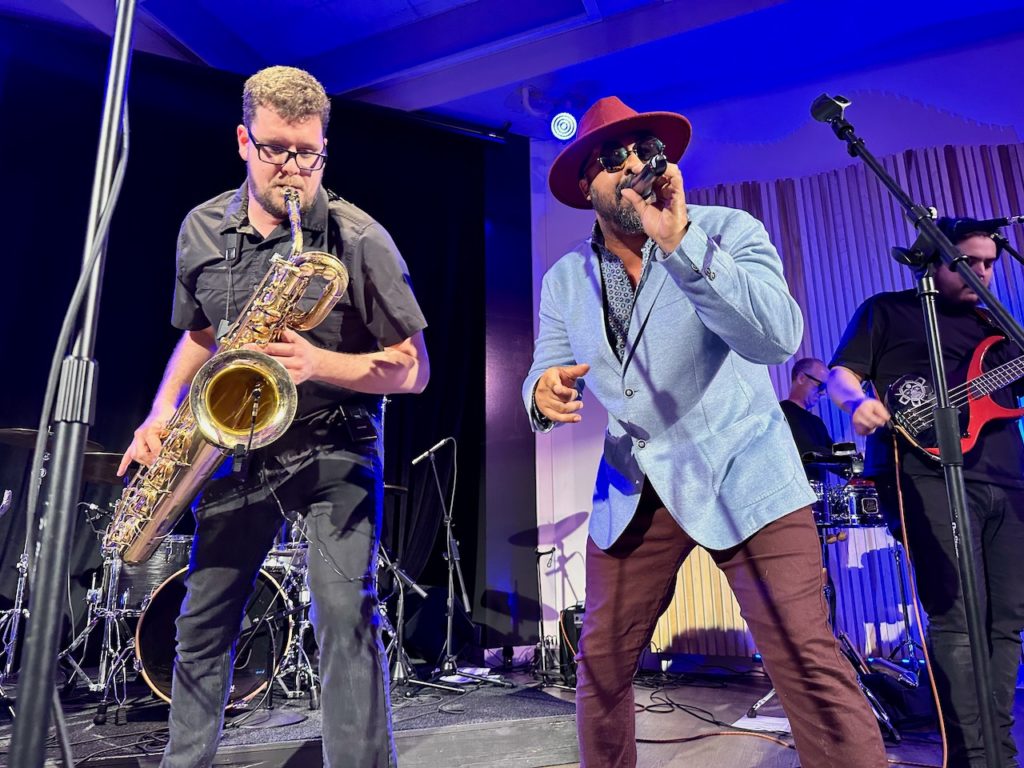 Learn more about Celebrate Shuswap Society shows at their website.