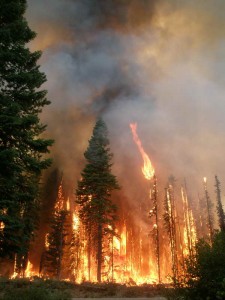 Whew! With the fall rains now here, the Shuswap has made it through another summer without a massive wildfire, unlike most other regions of the province. Although we did not have to cope with a raging fire threatening communities, we did endure many days of thick, unhealthy smoke, which wafted as far to the east as Saskatchewan. Given the rapidly warming climate, it is inevitable that local interface forests will burn again and yet efforts to decrease fire hazards around communities continue to be unachievable.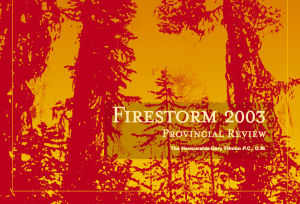 There are no shortage of reports and studies that provide recommendations to reduce wildfire hazards. After the disastrous 2003 wildfire season, former Manitoba premier Gary Filmon produced a report that called for investing significant funds on mitigation efforts. In response, the B.C. government established the Strategic Wildfire Prevention Initiative, which provided $81-million over 14 years for plan development and mitigation projects. Approximately half of the province's communities prepared plans and only five percent have actually begun to reduce fuel loads.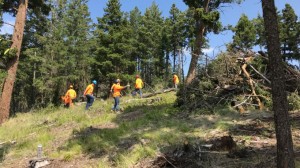 Fuel reduction
Local governments in the Shuswap, including local First Nations, considered applying for funding, but were hesitant given that the initiative only covered 90 percent of the costs. Using sparse tax dollars to pay for treatments on Crown forestland can be considered offloading, as it does not seem fair to use money that would otherwise cover local services to pay for work on lands managed by the province. When an agreement was finally reached to apply, the new provincial government halted the program.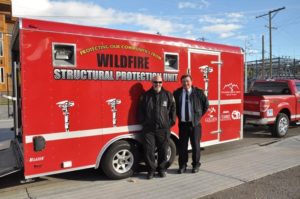 Rather than fund fuel reduction measures, the CSRD, City of Salmon Arm, District of Sicamous and the Columbia Basin Trust constructed four structure protection trailers. Each of these trailer units carry sprinkler systems that can protect 25 or more homes or buildings where adequate water supplies are available.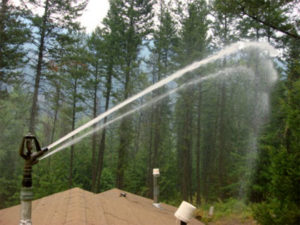 Since it was established in 1999, the Shuswap Emergency Program has also developed additional resources to help protect residents and property and reduce suffering and losses. Thanks to a well-trained team of 4 staff, 85 volunteers and other staff if needed, local governments are better prepared for all types of emergency situations.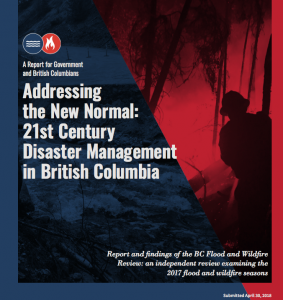 After last year's disastrous summer of wildfires that resulted in over 1.2-million hectares burnt, the B.C. government contracted former Shuswap MLA and cabinet Minister George Abbott and Chief Maureen Chapman to undertake consultations and prepare a report to address provincial disaster management, including both flooding and wildfires. Their 108 comprehensive recommendations include improving partnerships with Indigenous communities, improving communications, increasing the use of prescribed burning and providing more funding for mitigation efforts.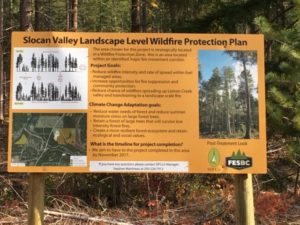 In response to the report, the provincial government has announced that funding of $50-million over three years is now available through the new Community Resiliency Investment Program. Communities most at risk will now be able to apply for up to $100,000 per year to cover wildfire risk reduction projects. Funding for activities on Crown land will be over and above these amounts.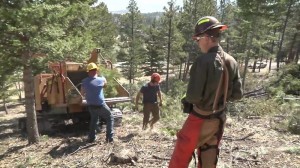 Forest fire-proofing
Despite the increase in funding availability, there will never be enough money to adequately address the need, as reducing fuel by removing dead wood, thinning forests and cutting lower tree branches can cost upwards of $5,000 per hectare and there are likely hundreds, if not thousands of hectares that need treatment.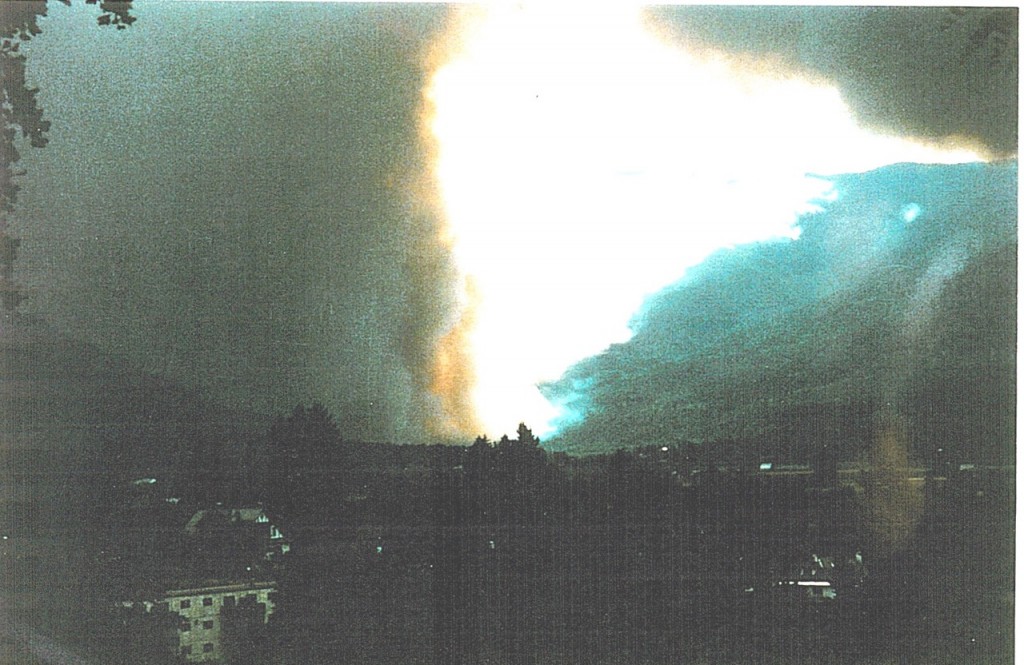 1998 Silver Creek fire jumping across the valley, photo by Blair Borden
The Shuswap is one of the most vulnerable regions to wildfire in the province. Prior to European settlement, forest fires were a natural ecosystem function that cleaned off dead wood and left live trees. Many decades of fire prevention has resulted in the build-up of fuel in the forests, so when fires occur they are far more destructive.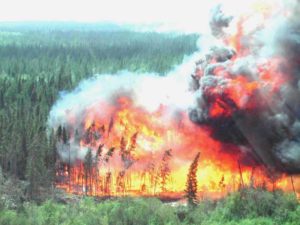 Throughout the Shuswap, homes have been built adjacent to forests. Areas most at risk include portions of Salmon Arm and Enderby, Blind Bay, Eagle Bay, Notch Hill, Falkland, Silver Creek, and particularly Anglemont and other parts of the North Shuswap. Adding to the risk of living in the forest interface, is that during the dry season there is a high incidence of lightning.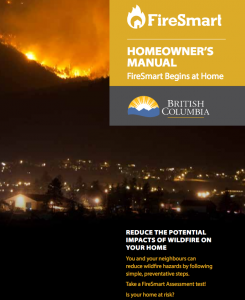 Given that the number of hectares that burned this year in the province has already surpassed last year, there is an obvious destructive trend that one-day will impact the Shuswap again. Consequently, homeowners living adjacent to forests should not wait for governments to reduce the risks and instead need to take action by implementing FireSmart measures on their own properties. Learn more about how to prevent wildfire damage from the B.C. FireSmart Manual available online or at government offices.

POSTSCRIPT
The trend of BC forest area burnt per year is grim, as this graph indicates: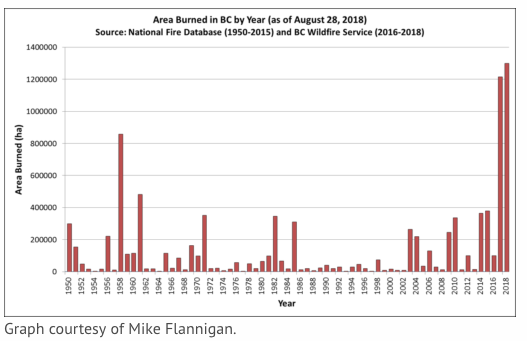 Download the FireSmart manual here.
You can download the latest report, Addressing the New Normal: 21st Century Disaster Management in British Columbia here.
The previous report, Firestorm 2003, can be downloaded here.