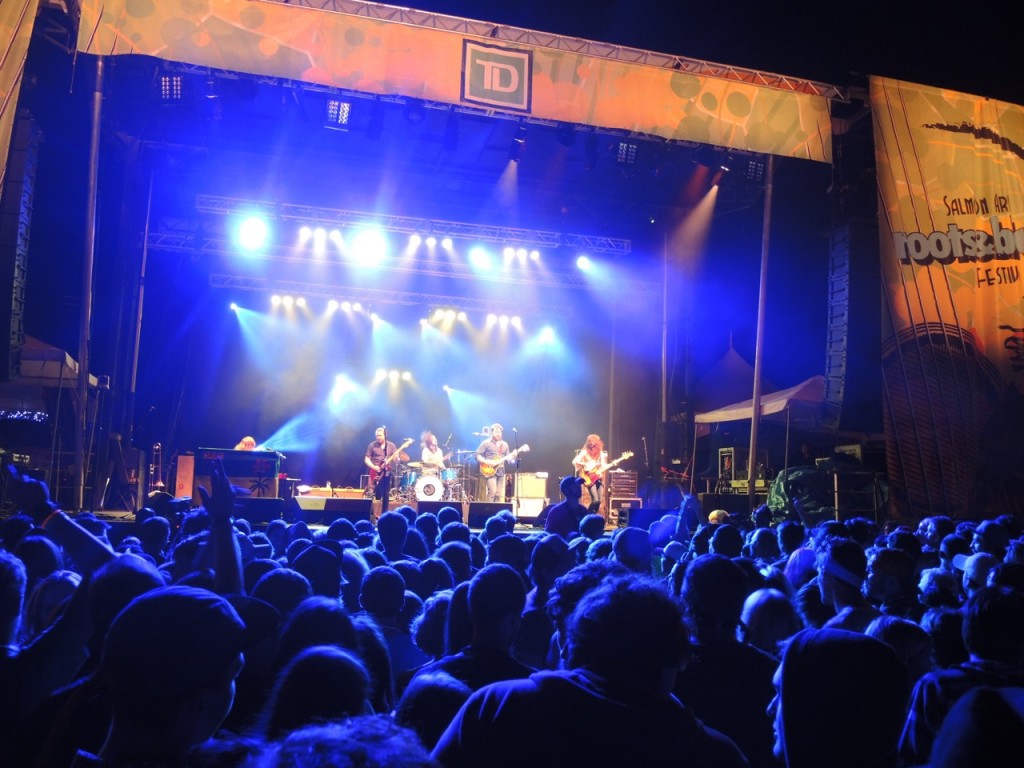 For a community steeped in music, there is so much more that could be done to further enhance the local arts and culture scene. Thousands of people flock to Salmon Arm for our iconic Roots and Blues Festival and some decide to re-settle here because they become enamored with our region's scenery, people and opportunities for recreation and culture. Despite this success, there is room for improvements, and examples can be found in other communities.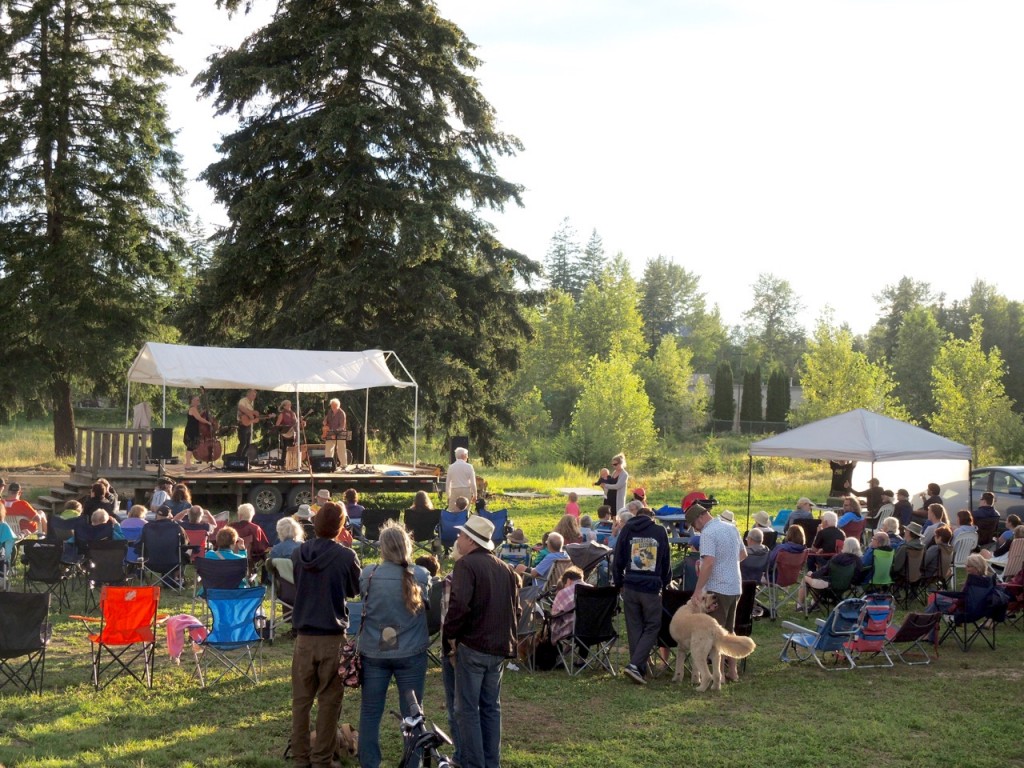 There are now summer evening music concerts each night of the week in seven local communities, but there could be better cooperation and coordination between them. Funding grants have allowed some communities to bring in higher profile, quality acts that attract larger crowds. If the organizers for each community could work together, a major band could perform one evening in each community, which could lower the costs and further increase the audience sizes.
Every August, a main stage must be put up and generators brought in for the Roots and Blues Festival at a significant cost and then the field is underutilized for the rest of year. There would be many benefits to the community if a permanent stage was built and sufficient power was installed, which is now under consideration. Ideally, there could be additional festivals in the summer that focus on other musical genres, such as jazz, world beat and hip-hop; as well as outdoor theatre.
More could be done to foster the youth music scene. Touring bands could be contracted to provide workshops for young artists during the day. It would be wonderful if young performers opened shows for the summer music series. A mentoring program that links school music programs, music store instructors and local musicians together could assist young musicians to form bands and record music.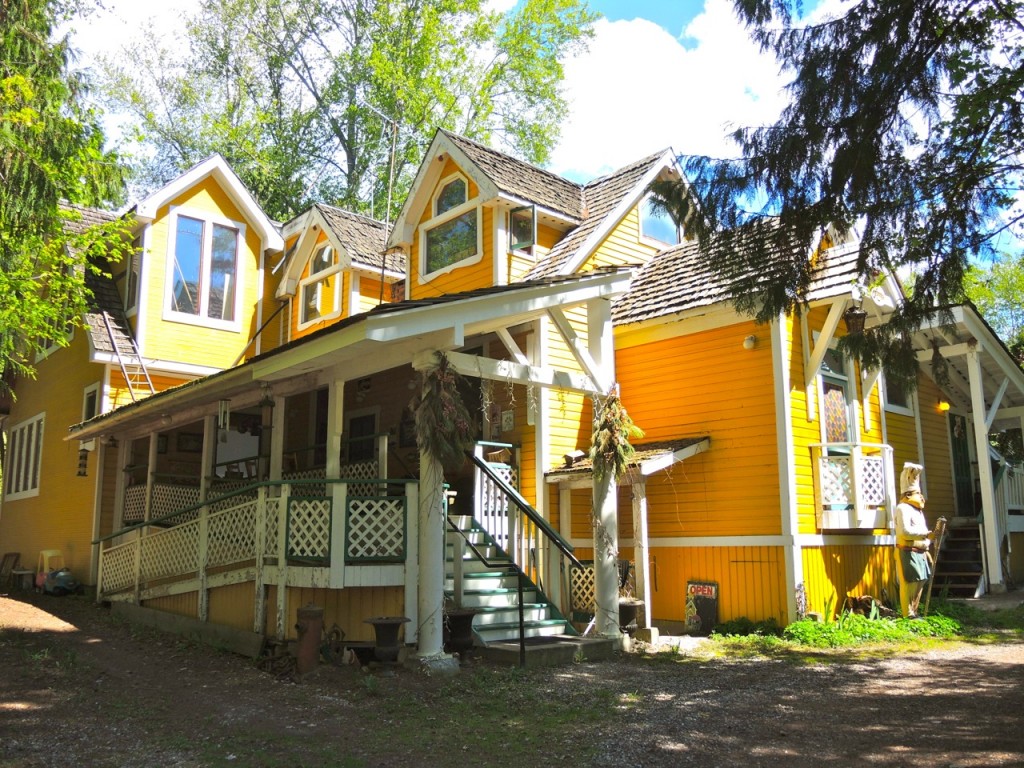 In the 1970s and 1980s, there were as many as three venues in Salmon Arm that offered live bands and a dance floor. Today there are none and this lack of opportunities to go out for an evening of dancing is a growing concern in many communities, including Vancouver. Revised liquor laws have contributed to the problem, but if the small night club, Lorenzos, in Ashton Creek can continue to provide great music, why cannot someone do it in Salmon Arm?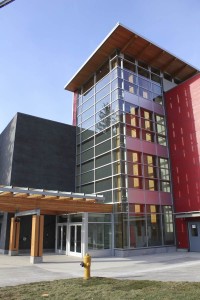 Revelstoke Performing Arts Centre
By far, the greatest need in Salmon Arm is for a cultural centre that would include a performing arts theatre space and a dance hall. Why is it that the community can afford a giant arena for hockey that is mostly idle for half the year, while a cultural centre is deemed to be too costly? There is talk about renovating and enlarging the community centre as the most cost effective option, but this plan must provide all the needed facilities and infrastructure.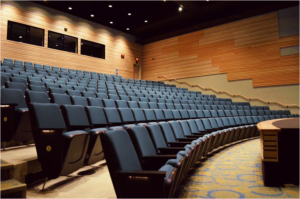 Revelstoke Performing Arts Centre
In addition to a large performing venue for theatre and music acts, a cultural centre should include dance studios, rehearsal spaces, a recording studio, gallery spaces, and a hall for dances with good acoustics and that could be rented for a reasonable cost. In Kelowna, the Rotary Centre for the Arts also includes a bistro with a stage, where blues legends Kenny Wayne and Sherman Doucette play every Thursday.
In order for the Shuswap to provide the Roots and Blues experience throughout the year, there is a need for improved cooperation and coordination amongst all the various communities, groups and artists. A non-profit umbrella organization could be established to apply for grants, coordinate tours, and operate a future centre much like the Salmon Arm Recreation Society operates the arena.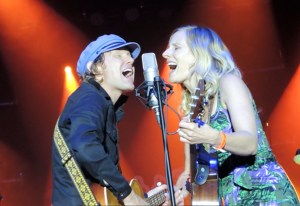 Whitehorse
A few years ago, I made an attempt to bring the fabulous band, Whitehorse, to play a concert in Salmon Arm. They were a huge hit at the Roots and Blues Festival in 2016. There was no venue that was adequate, so we travelled to Kelowna to see them, where they played a sold-out show at the 900-seat Community Theatre. Hopefully, one day Salmon Arm will have a venue, so then when great bands tour, we will have the opportunity to enjoy them in our community.
POSTSCRIPT
Since the mid 1970s, I have produced many shows in Salmon Arm, beginning with the Shuswap Coffee House and more recently, dances and concerts that were fund raisers for Shuswap Environmental Action Society. It has become increasing more difficult to produce events, given the high costs of rentals, insurance and liquor permits. For our circle of friends who enjoy dancing to live music, there are fewer and fewer opportunities. The Community Cnetre is too large, too expensive and has terrible acoustics. Salmon Arm definitely needs a reasonably priced hall for dances and ideally, non-profit groups could provide the beer and wine, thus making money for their projects. Perhaps one day, this could become a reality within a new cultural centre.