In the heart of Turtle Valley there is a state-of-the-art agricultural operation that is the only one like it in the world. By combining inland salmon farming with a hydroponic cannabis operation, two former hockey players are making history producing high quality products at a lower cost. In addition, they also raise free-range bison sustainably, which ties in with their ranching heritage.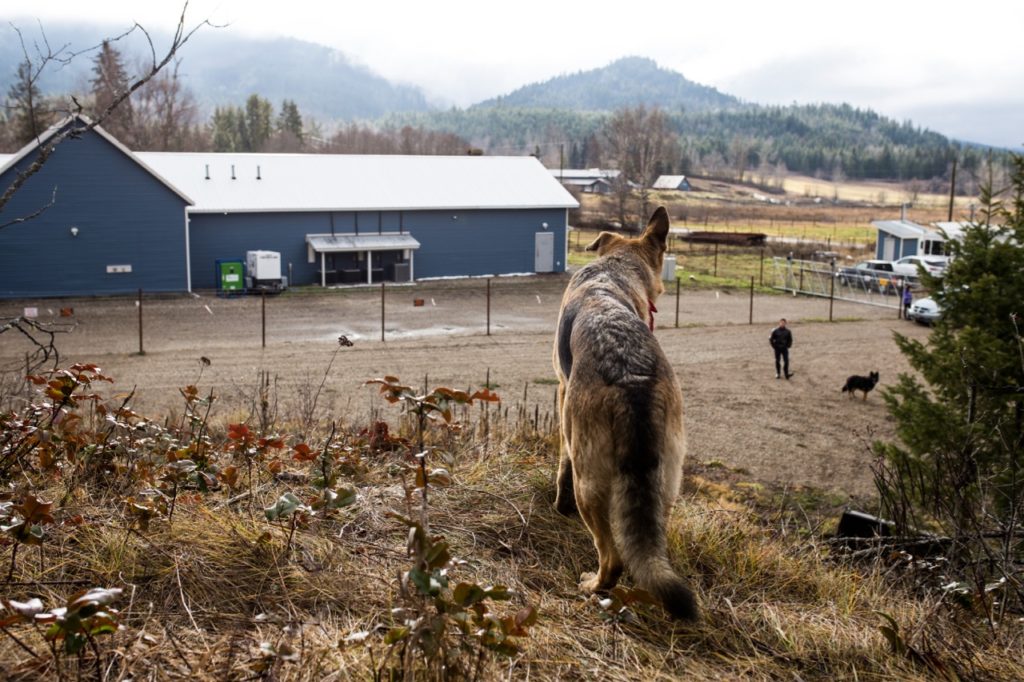 Habitat Craft Cannabis founders, Rudi Schiebel and Laine Keyes both experienced hockey injuries that they treated successfully using cannabis. Consequently, they began their company under the Marijuana for Medical Purposes Regulations in 2013 and decided to explore the idea of using aquaponics with koi fish for fertilizing the cannabis. After some initial success, they realized that organic coho salmon would be more marketable and began building their operations on Laine's family's 5th generation property.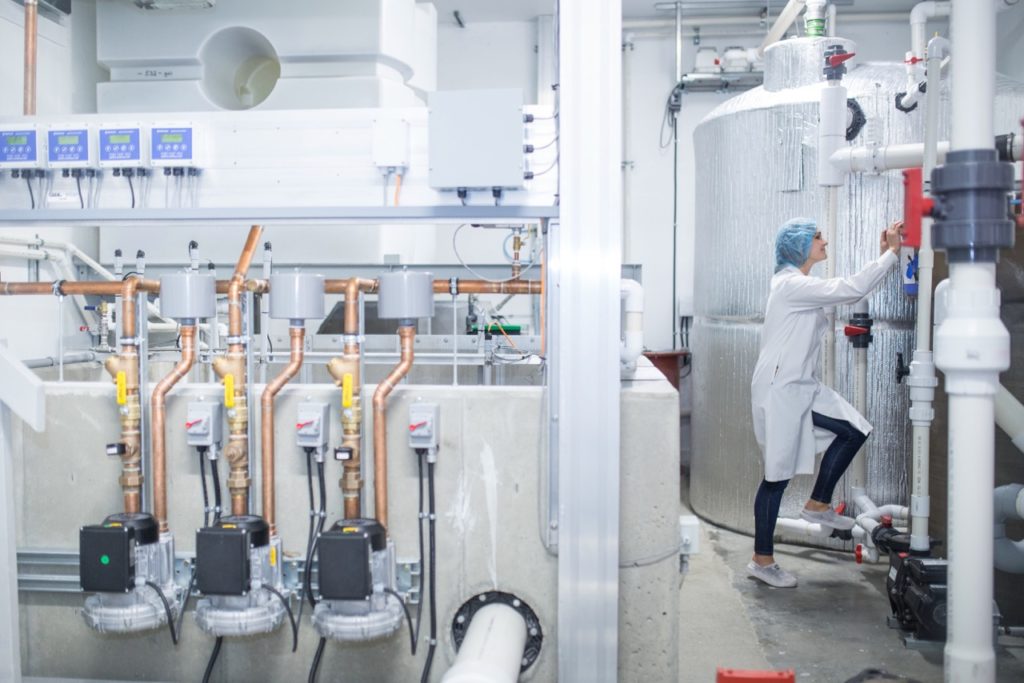 To achieve their dream they needed significant capital, they began by securing funding from family and friends before raising the majority of funds they needed from investors, all totalling seven million dollars. Their first step was converting the 70-year-old barn on leased land across from their bison ranch into a high-tech facility that includes fish tanks, grow rooms and a room filled with high-tech pumps and other equipment. Key to their success was bringing in Justin Henry to be the Aquaculture Director, as he had 25 years of experience in the inland fish farming industry.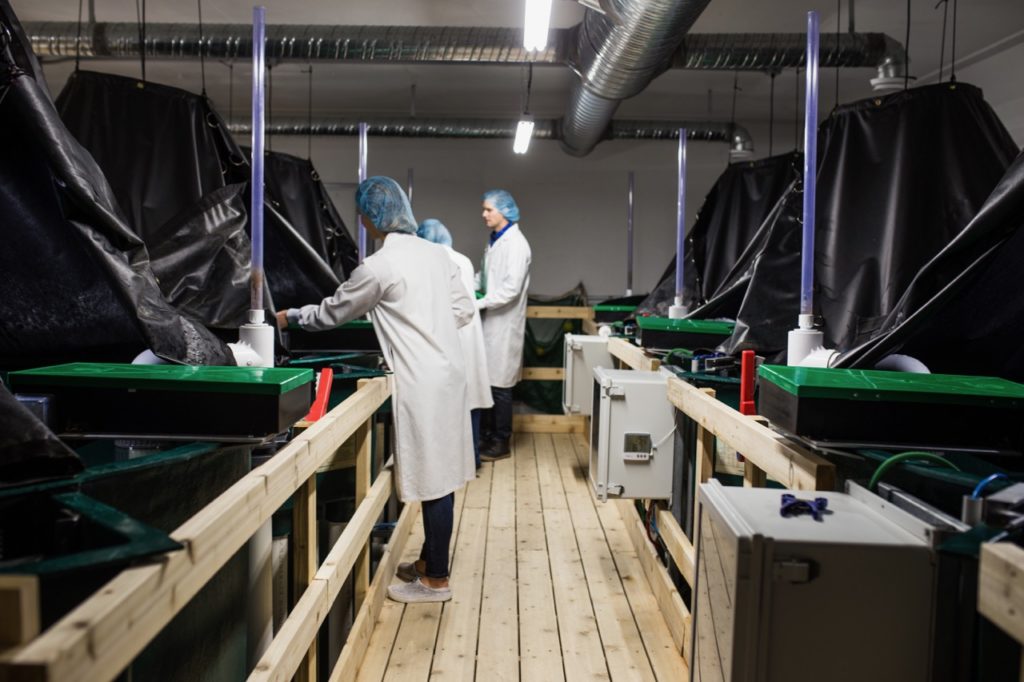 A one-of-a-kind process was developed that recycles the water used for both the fish and the cannabis. The waste from the fish is filtered and processed using microorganisms to aerobically digest it into nutrients and CO2 for the plants. The evaporated water from the plants' transpiration is also captured and reused. All the parameters are controlled with computerized instrumentation, including temperatures, pH, and nutrient levels. They consider their complex technology to be a trade secret rather than patentable intellectual property and would have kudos for anyone who could successfully replicate it.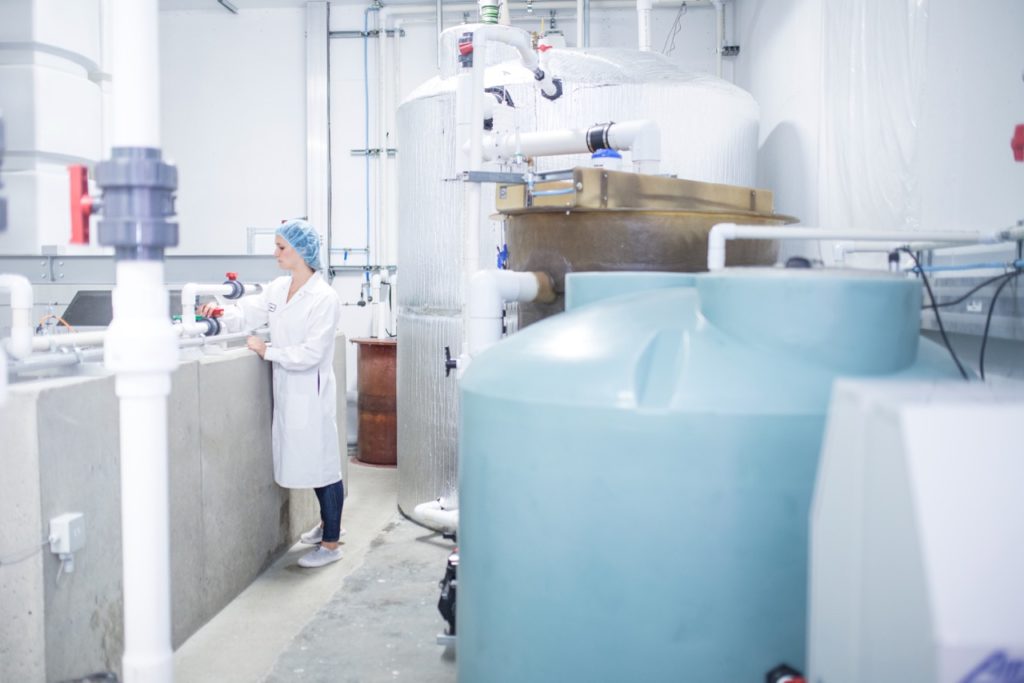 The process begins four times a year when receive they 550 female salmon fry from an inland fish farm on the coast, who ship by air to Kamloops. The growing fish are fed an organic formula that includes sustainably grown insects and are raised in a series of six tanks, ending with the finish tank. While coho take 4 years to grow to maturity in the wild, these fish mature in 18 months by revising the timing of lighting, which speeds up their perception of time. Every week they harvest 25 fish that weigh approximately 3.5 kg each, which are sold to the Quaaout Lodge and Fisherman's Market in Kamloops.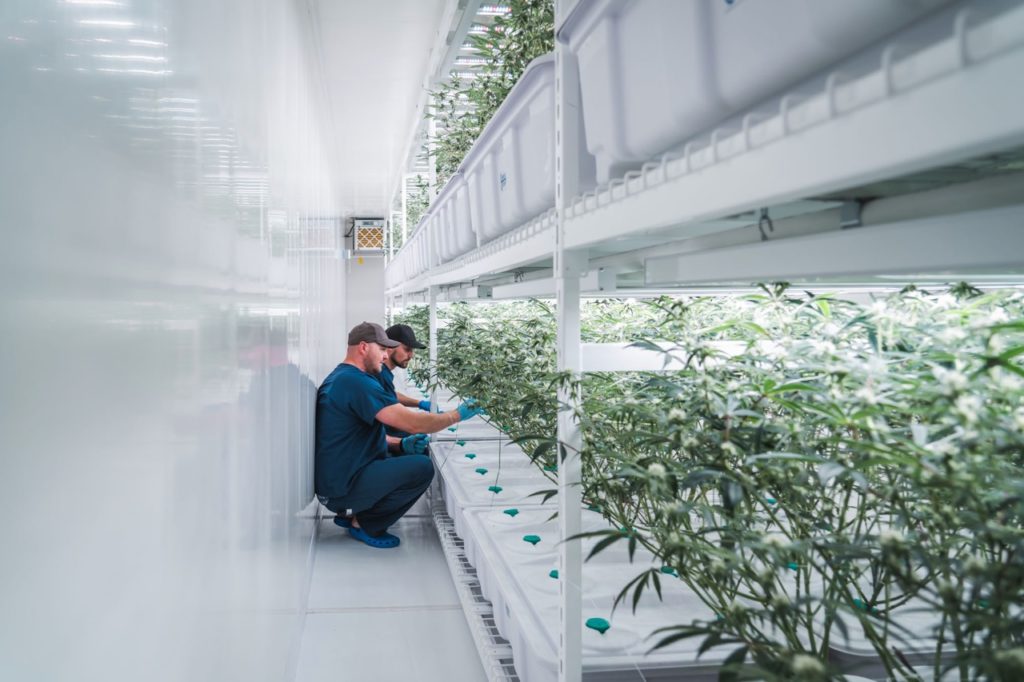 Given that their medical licence limits Habitat's growing area to 200 sq. m., they only produce about 800 kg of craft cannabis, which has done well in the B.C. market because of its recognized quality. One day, they hope to have farm gate sales, which would be far more profitable.
In January 2022, I had an opportunity to visit the Habitat production facility, where I had to wear a disposable white coveralls, shower cap and paper sandals over my shoes. Each room was antiseptically clean and filled with high-tech equipment. There were pipes going everywhere, gauges, valves and electronic control panels all to keep the fish and cannabis flourishing.
After the tour I met many of the staff in the lunchroom and saw the newly arrived certificates that recognized Habitat as a certified organic producer. When asked if Habitat was the first of its kind, Schiebel remarked how "the concept of growing fish and food together is thousands of years old and dates back to the Aztecs and Chinese, whereas the technology we have developed and the crops and fish we are producing are unique."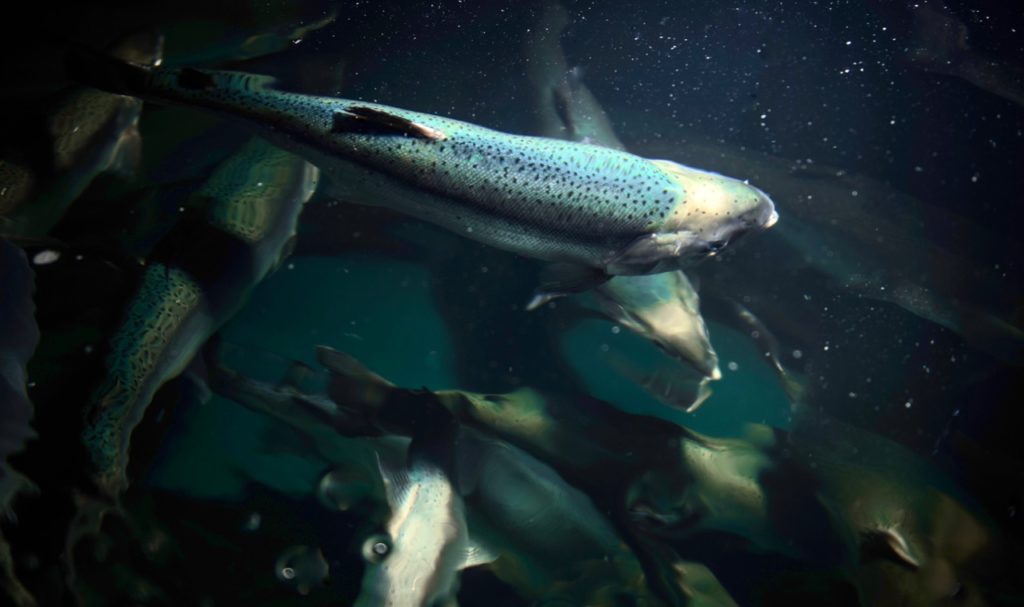 Schiebel also explained how monoculture agriculture has solved problems, but also creates many environmental problems. The way of the future is what Habitat is doing, creating sustainable, circular, symbiotic farms that support healthy ecosystems by merging ancient concepts with 21st century technology.
Growth is in the horizon for the Habitat team, as they hope to expand their 4-metric ton per year production to one day raising 1,000 tons, as the demand for organic salmon is very high. The market for cannabis has not been as reliable, so their goal is to one day also grow vegetables, beginning with tomatoes and cucumbers. Since the available BC Hydro power is not adequate, they may have to move the operation closer to where there is more electricity available.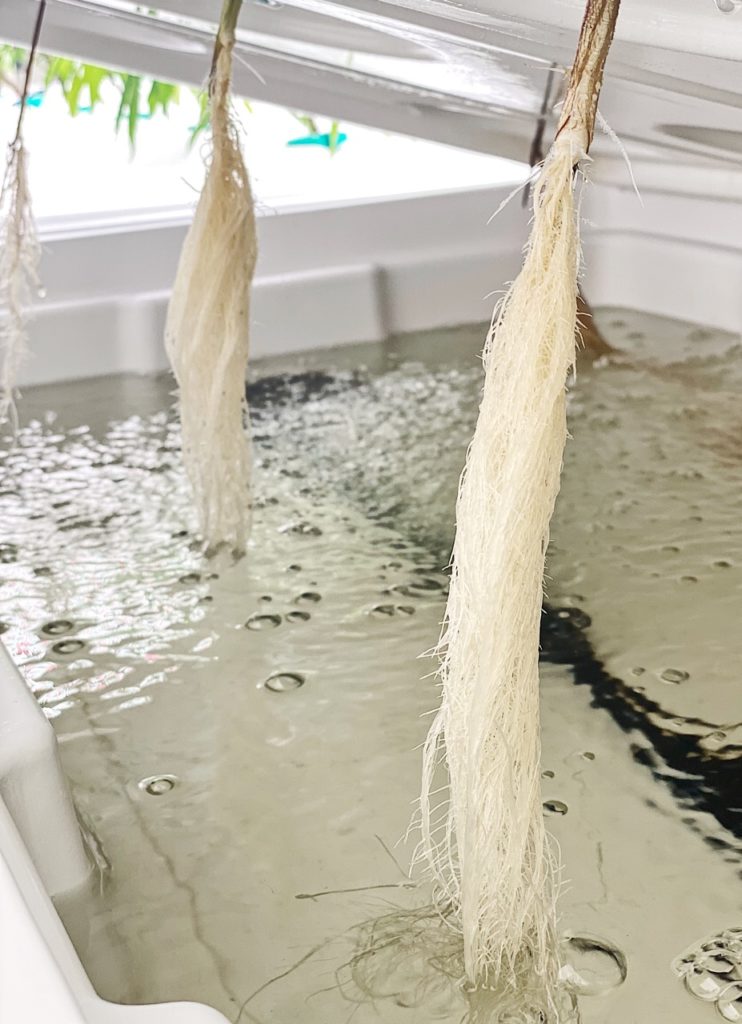 Habitat's unique combination of aquaculture with hydroponic agriculture using LED lighting increases the food production per acre of land, eliminates the need for chemical fertilizers, and conserves water. This sustainable production system has a minimal carbon footprint and has little impact on the environment. One day if insect farming was added, production would become nearly self-sufficient. Systems like these have the potential to help provide greater food security along with creating sustainable and circular economic development. The Shuswap is fortunate to be home for such extraordinarily creative and productive young entrepreneurs.
POSTSCRIPT
Since I wrote this column, I was able to chat with a staff person from the Taplow fish feed used by Habitat Cannabis. Taplow partners with Enterra Feed Corporation who produce the insect component for the fish feed that consists of meal made of of crushed, dried black soldier fly larvae. The flies are raised using food scraps from restaurants, grocery stores and food producers that otherwise would be composted or end up in the landfill. In addition to the insect meal, the fish feed includes organic wheat and herring meal derived from quality herring that are not suitable for humans due to their size or condition. Use of the insects reduces the amount of wild fish needed for the feed, thus reducing the impact on ocean biodiversity. Learn more about Enterra from their website.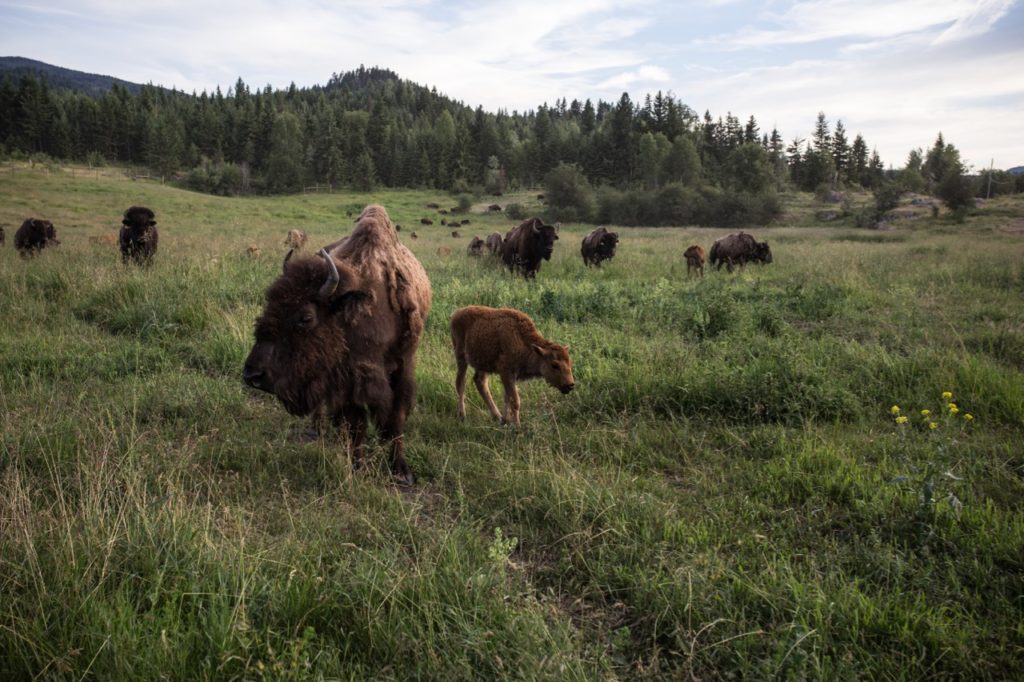 Across the road from the cannabis facility, bison graze on 600 acres of sustainably managed pasture. No fertilizers or pesticides are used on the ranch land, where rotational grazing is used to ensure that the soils and pastures recover naturally. Bison have evolved to thrive on range land, as they have a stronger immune system than cattle to help them stay free from disease. The shape of the bison's hooves are designed to aerate the soil, which helps maintain the soil's carbon and their grazing habits feed and fertilize the grass as they graze.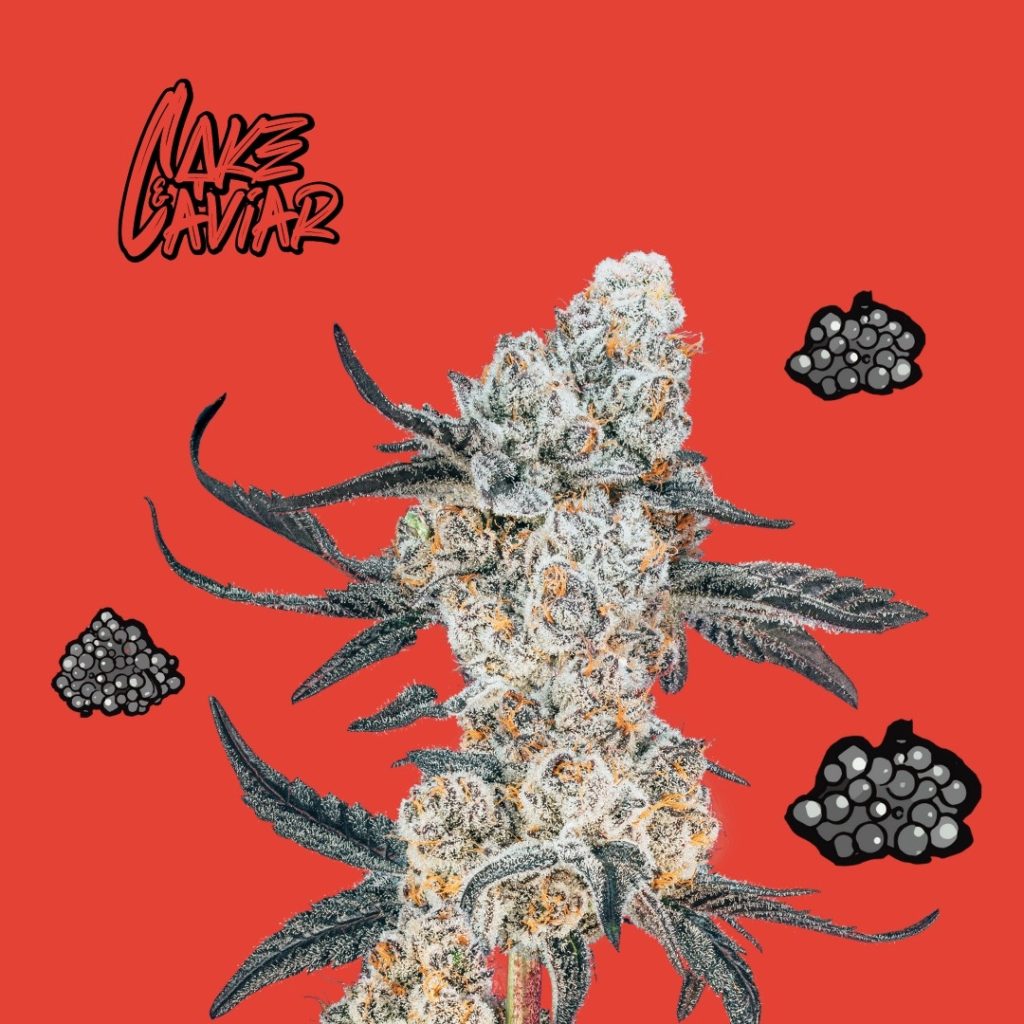 Habitat produces six strains of cannabis: Cake, Waffle Bites, Lemon Loaf, Blueberry Yum Yum, Black Pearl and Caviar that have THC level that range from 20 to 29 percent, all without CBD. The bud is marketed in either 3.5 gram jars or pre-rolls in British Columbia, Saskatchewan, and Manitoba.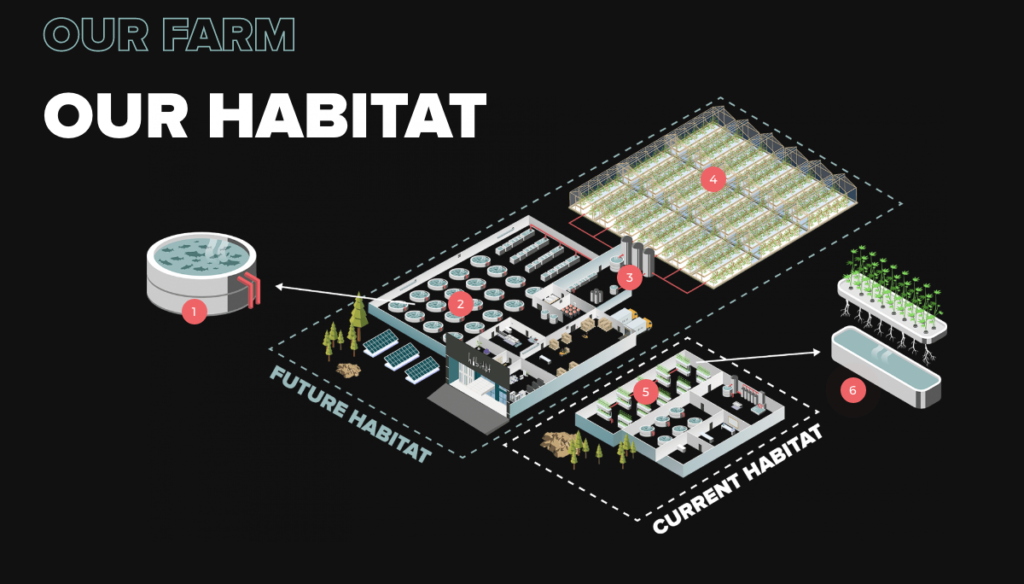 Learn more about Turtle Valley Bison from their website.
Learn more about Habitat Cannabis from their website.
The Habitat Cannabis facility could serve as a model food security solution. The owners do offer to help establish similar production systems elsewhere. One day, more communities could have similar aquaculture and hydroponic operations that have the potential to be nearly fully sustainable. Facilities could be developed that grow their own insects, grains and fish for the feed, plus produce vegetables year round using renewable energy sources to power the operations. Excess fish wastes can be composted and even used to produce methane for power. During the summer, the nutrients from the fish wastes can nourish vegetables grown in greenhouses. In many ways, the Habitat Cannabis facility provides options for a future, more sustainable economy.