In just 15 years, the Shuswap Trail Alliance has grown from a small group of volunteers to become one of the most important organizations in our community that has worked with local partners to raise nearly $5.5-million of grants, donations and in-kind services for constructing 143 kilometres of new trails. The key to its success is the organization's dedication to collaboration, as it has involved nearly every group that has an interest in the recreational use of local public lands.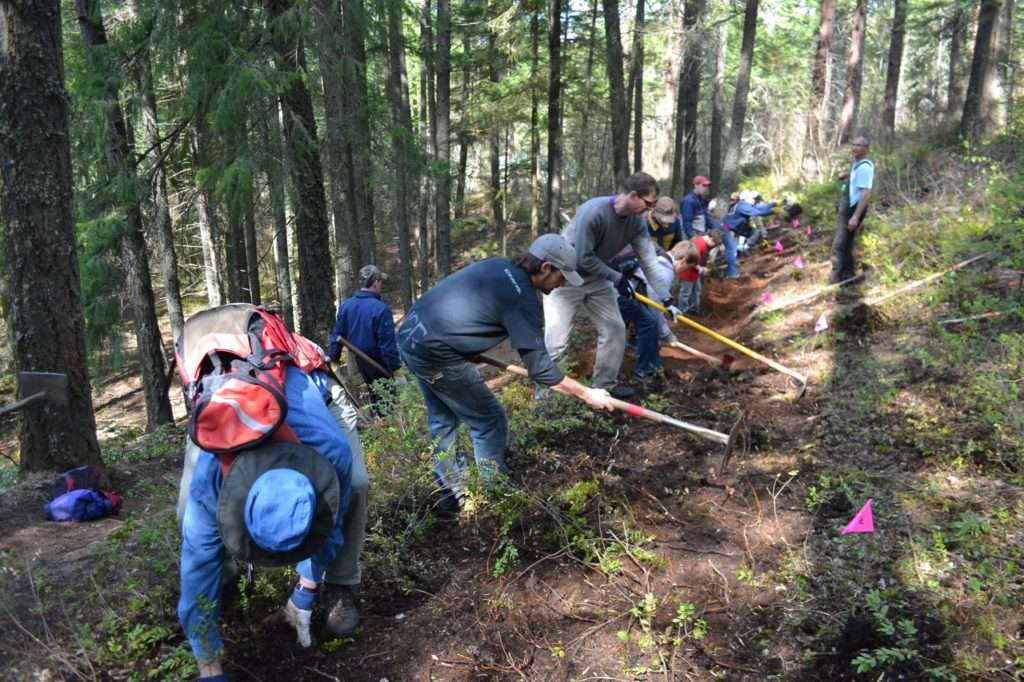 When Shuswap Trail Alliance Executive Director Phil McIntyre-Paul first arrived in the Shuswap in 1996 to work at the Sorrento Centre, one of his jobs was to organize group day hikes. He initially joined an ambitious group to create hut-to-hut trails to link the Shuswap with the Okanagan. When that vision faded, a larger effort began when regional stakeholders met in 2004 to consider a proposal to create an internationally recognized trail and waterway network.
The first step was the formation of an advisory group with representation from local governments, First Nations, economic and tourism groups, recreation organizations and other associations. After a yearlong study to examine the viability of the vision and determine how communities and groups could work together to develop a system of trails and waterway routes, the Trail Alliance was formally incorporated as a non-profit society in November 2005.
After a year of planning, the first Shuswap Trail Strategy was developed that proposed an ambitious 5-year program that would link existing plans with new ones to create a unified vision of active, healthy communities with a commitment to stewardship and ecological integrity, respect for First Nation values and heritage and ongoing consultations and partnerships.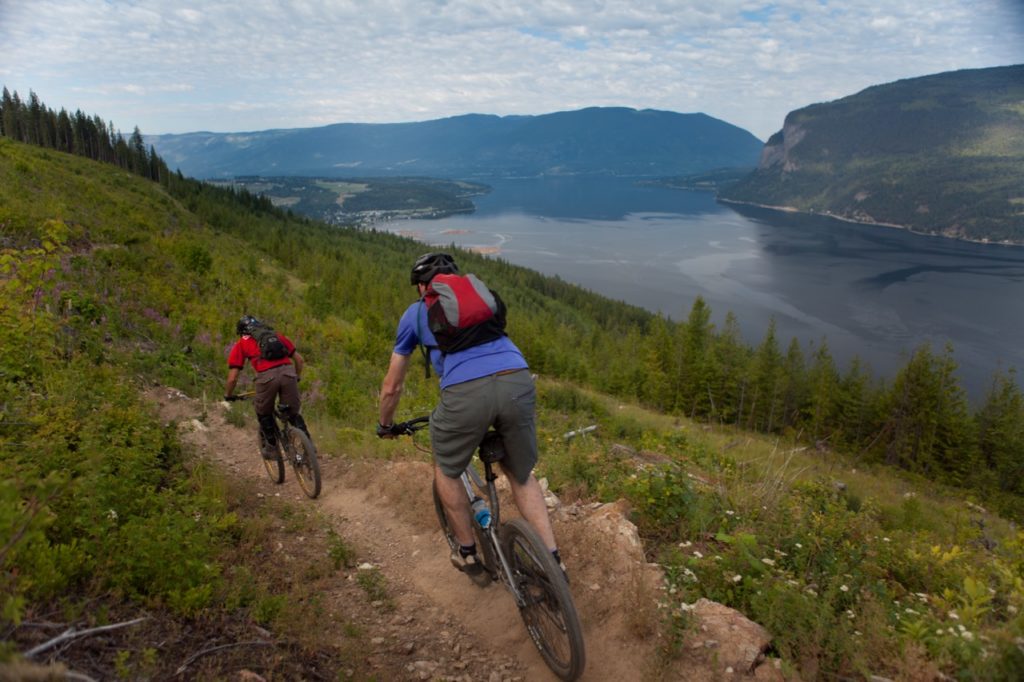 By 2010, the Trail Alliance had become the focal point for regional trail development and management leadership with many successes including a standards manual of best practices for trail design, commitment for unified signage standards, training programs, a dedicated volunteer base, partnerships with local government for new trails, the identification of over 300 kms of proposed trails and greenway corridors and the construction of over 50 kms of new trails.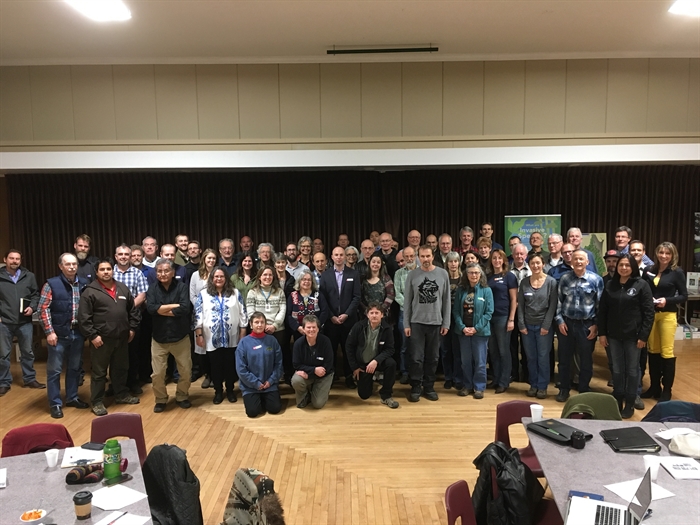 When the trail strategy was updated in 2015, one of the outcomes was the creation of a roundtable that would provide opportunities for a larger, more diverse group that includes the motorized recreation sector to help guide future trail planning and use. Meeting yearly, with a working group that meet quarterly, the Shuswap Regional Trails Roundtable works with all levels of government, and Secwepemc representatives to provide strategic, collaborative direction, feedback and participation in the many trail initiatives now underway.
One of the Trail Alliance's major achievements was helping the Shuswap North Okanagan Rail Trail project between Sicamous and Armstrong to move forward, including initial project management and planning. It then helped launch a new committee that will help promote the project and raise funds for the construction.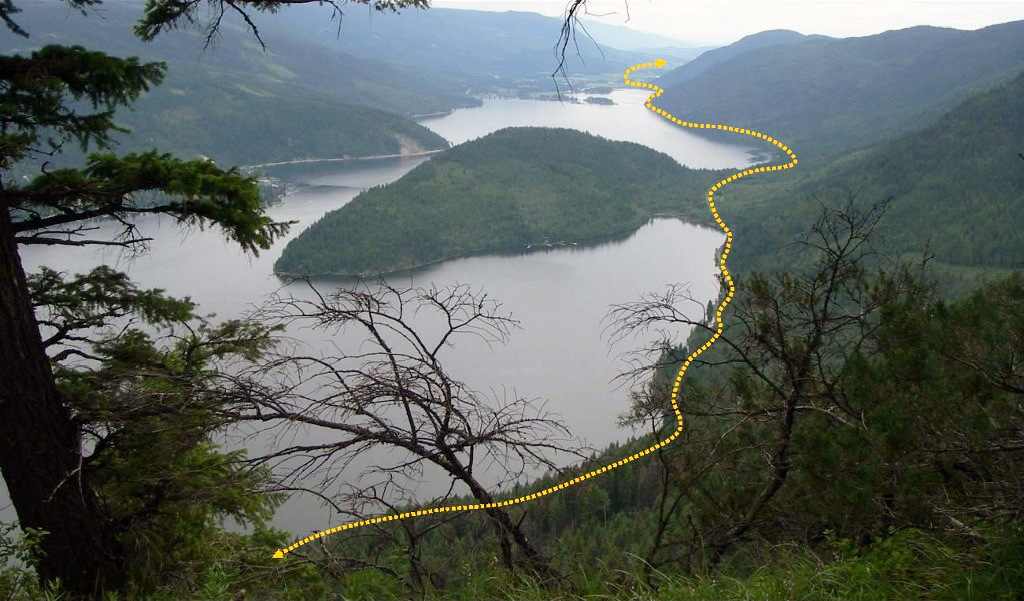 Key partners for trail development include the municipalities and regional districts that fund and maintain trails and Rec Sites and Trails BC, which oversees all recreational use of Crown land and supervises site maintenance. As well, the Trail Alliance works with BC Parks to help them plan, maintain and build trails. Respect for Secwepemc values and interests guide all projects under the overall theme, to Take Care of the Land (Y'icwetsutce) and Secwepemc leaders from all four Shuswap Lakes bands provide direction.
We can all look forward to a future filled with opportunities for nature based recreation, thanks to the Trail Alliance's dedication to its vision of "establishing the entire Shuswap watershed as a united destination centre known for its active lifestyle, vibrant culture, natural beauty and commitment to ecological sustainability." The pandemic revealed the importance of investing in outdoor recreational infrastructure because many of us depended on enjoying the trails to keep fit and stay healthy when the indoor recreational services were closed.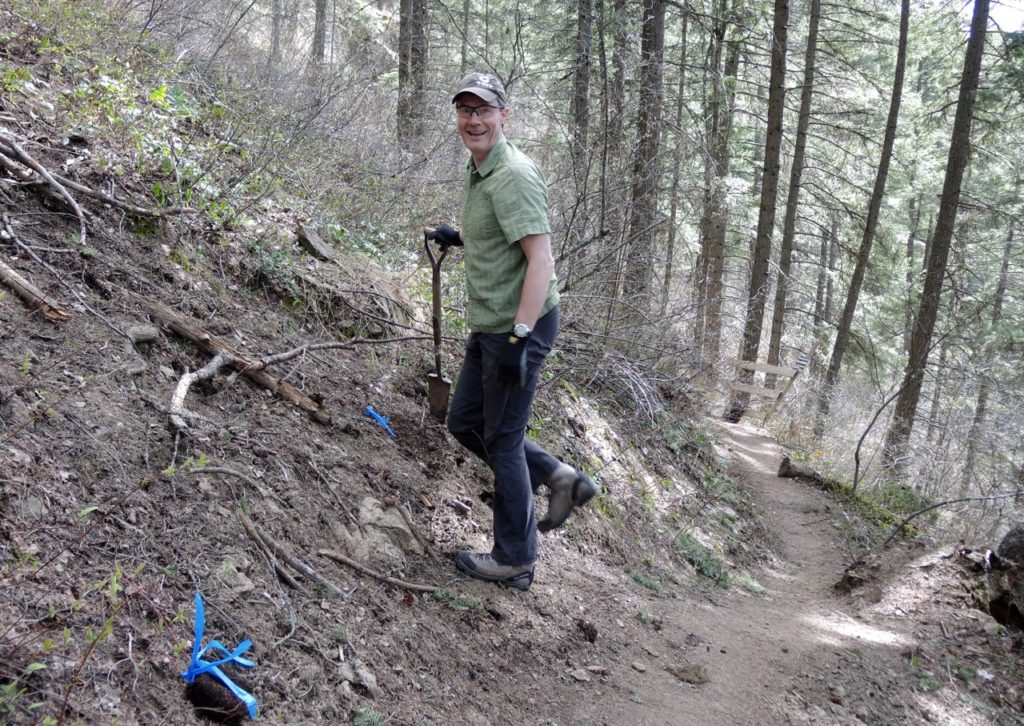 POSTSCRIPT
The column above provides only a brief overview of the Shuswap Trail Alliance (STA). It would take many pages to adequately describe all the work that has been accomplished, as well as what is planned for the future. To provide a better understanding of the amount of collaboration that occurs in expanding the trail network, consider how in 2019 there were over 50 organizations and hundreds of individuals and volunteers involved, with financial support from over 130 sponsors and funding partners.
The existing network of 75 hiking and biking trails and trail systems are managed by either the Columbia Shuswap Regional District (CSRD) as part of its parks program, the municipalities, BC Parks or Rec Sites and Trails BC. For most of the newer trails, the STA helped with the planning and/or supervised the construction. A new trail guide brochure is produced nearly every year by the STA in partnership with Shuswap Tourism and there is an online guide available here.
There are dozens of potential new trails identified in the Regional trails Strategy, along with many existing areas that need more planning and work. Access management is one of the major challenges faced by the STA and its partners, given the number of unauthorized access routes and the complexities involved in providing options for both motorized and non-motorized recreational use. There have been some successes, including the use of steel gates in the Larch Hills.
A number of other groups need to be recognized for their contribution to Shuswap's vast network of trails, especially many of the older trails that were in use before the STA was organized, including Shuswap Outdoors, Salmon Arm Greenways, the Larch Hills Nordic Society, the Skmana Ski Club, and the Switzmalph Cultural Centre. The STA has not replaced the work of these groups, but rather it now helps them achieve their goals.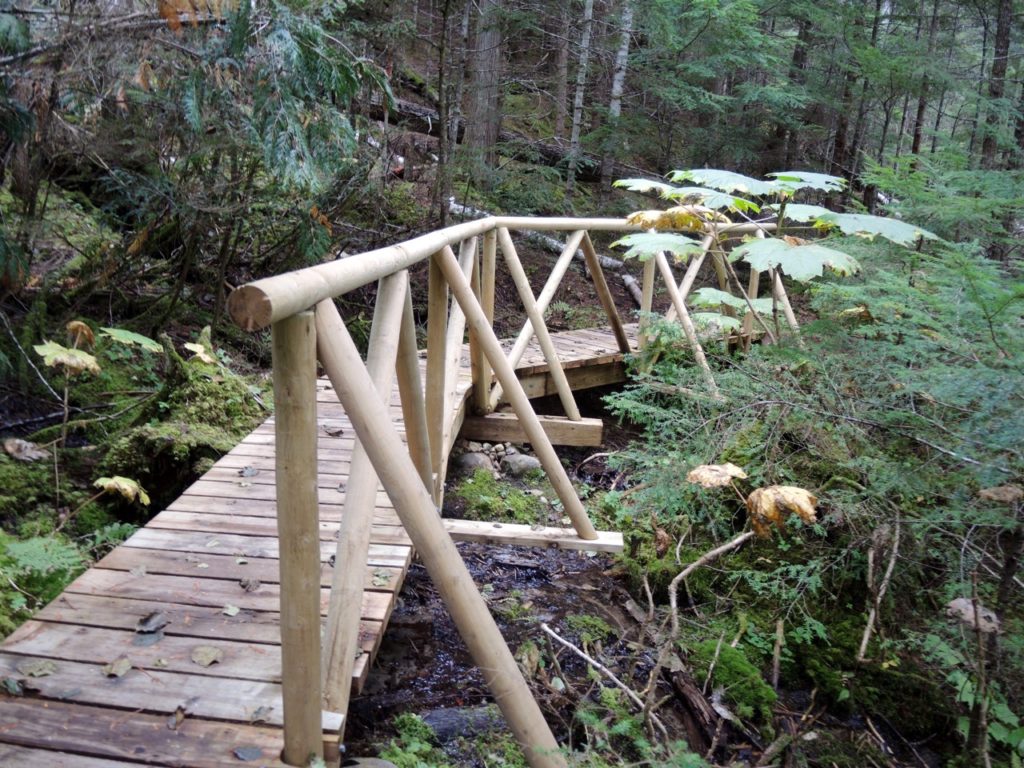 A good example of the work that STA has helped accomplish is the system of trails at North Fork Wild, a 21 hectare property that was willed to the CSRD by the late Peter Jennings. The property included trails built by Peter and his friends that needed revisions, upgrading and infrastructure improvements, all of which was done by the STA crews in conjunction with the regional district. North Fork Wild is now a popular hiking area that is often used by school groups.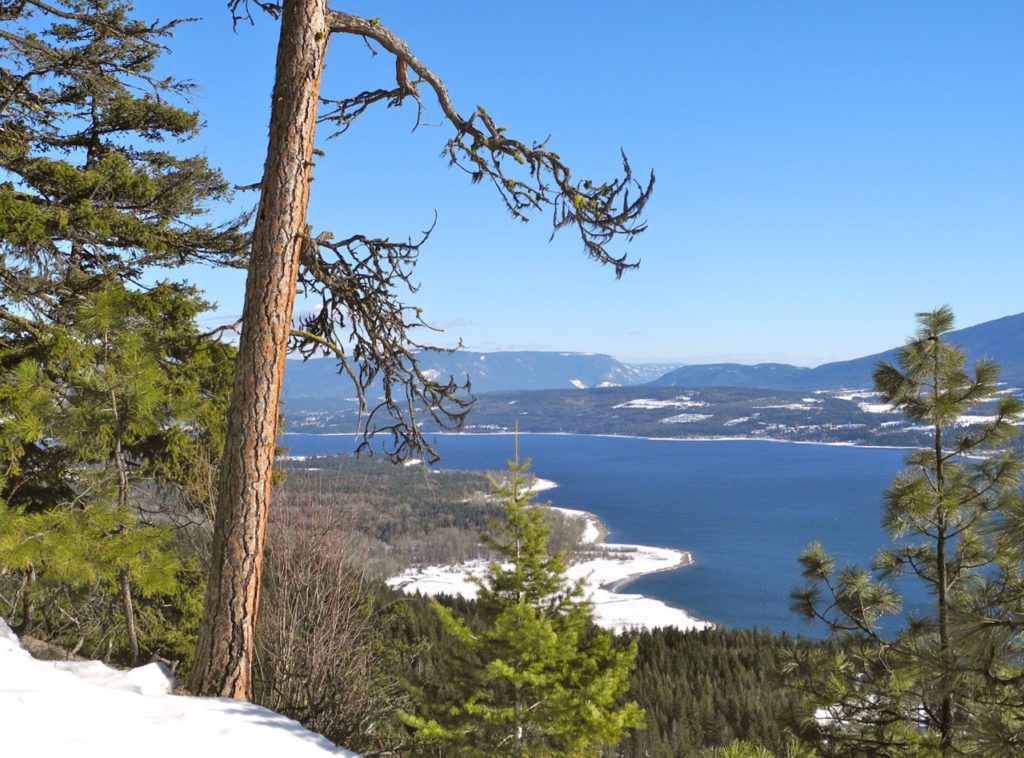 There are many trail developments in process that we can look forward to in the future, including the West Bay trail that will connect the Salmon Arm foreshore trail with Switzmalph and could eventually extend further west, the two Lee Creek Bluffs hiking and biking loops with incredible views of Shuswap Lake, and perhaps one day, an actual hut-to-hut trail in the Anstey Highlands that would bring alive the original vision that STA Executive Director Phil McIntyre-Paul began with for his recreational work in the Shuswap.