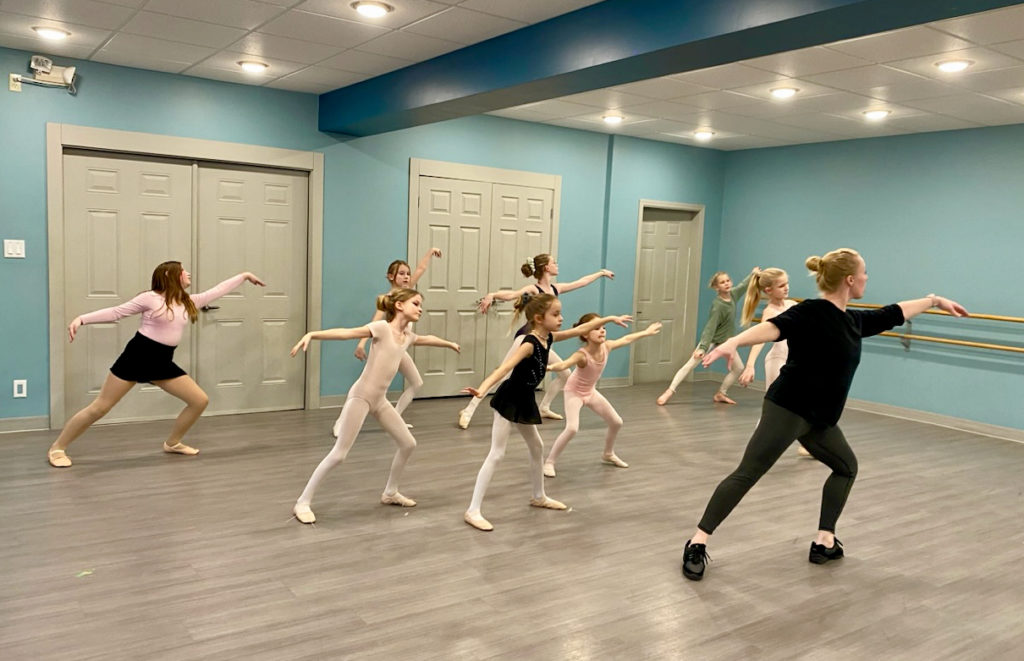 For a community to excel it often takes a visionary with new ideas to create the spark that inspires others to take actions for creating positive changes. In the South Shuswap, a key visionary is Karen Brown who moved to Blind Bay in 2011. Flush with ideas from her previous work experience managing home learning for a school district, she and her husband opened a small shop that sold books and games oriented towards home schooled children. Karen soon realized there was a larger need for after-school instruction in the arts, which inspired her to open a studio for dance and music instruction called FACES, for Fine Arts Community Explorations in the Shuswap.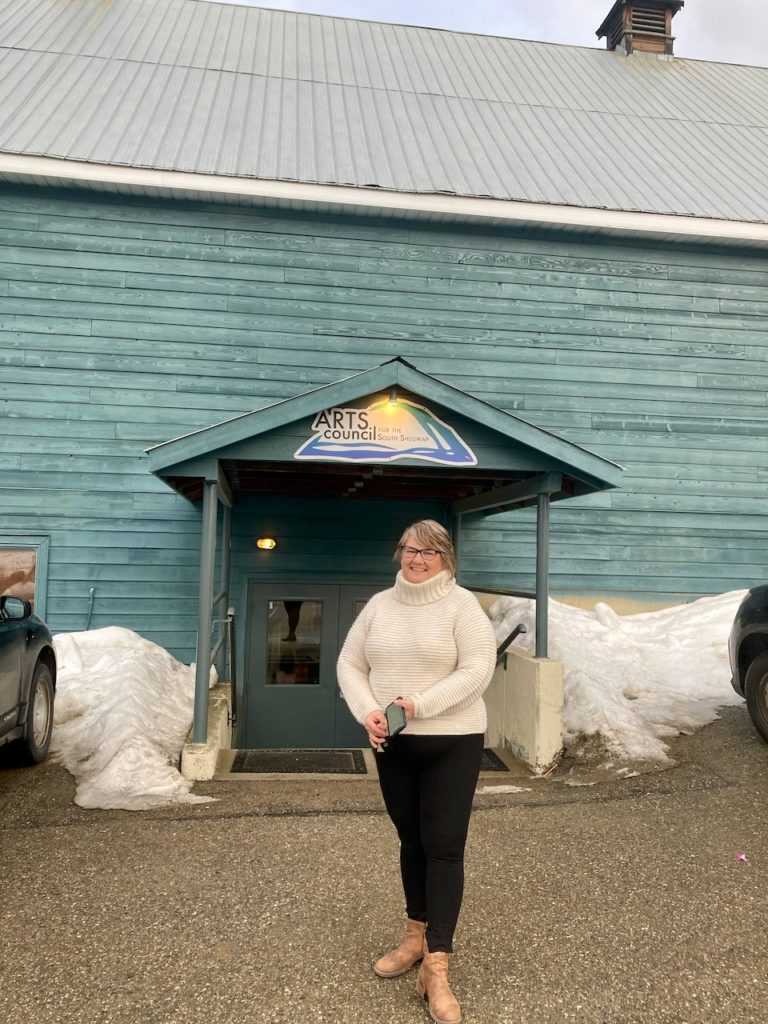 Although FACES was a success for the students and instructors, the rental costs forced Karen to come up with a new approach. After meeting with other arts and culture groups, she came up with a plan to create a non-profit that could not only provide youth arts educational opportunities, but also foster more arts and culture opportunities for all ages. Fortunately, there was another local non-profit dedicated to youth musical theatre that also had charitable status and in 2013 they teamed up and changed the name to the Arts Council for the South Shuswap.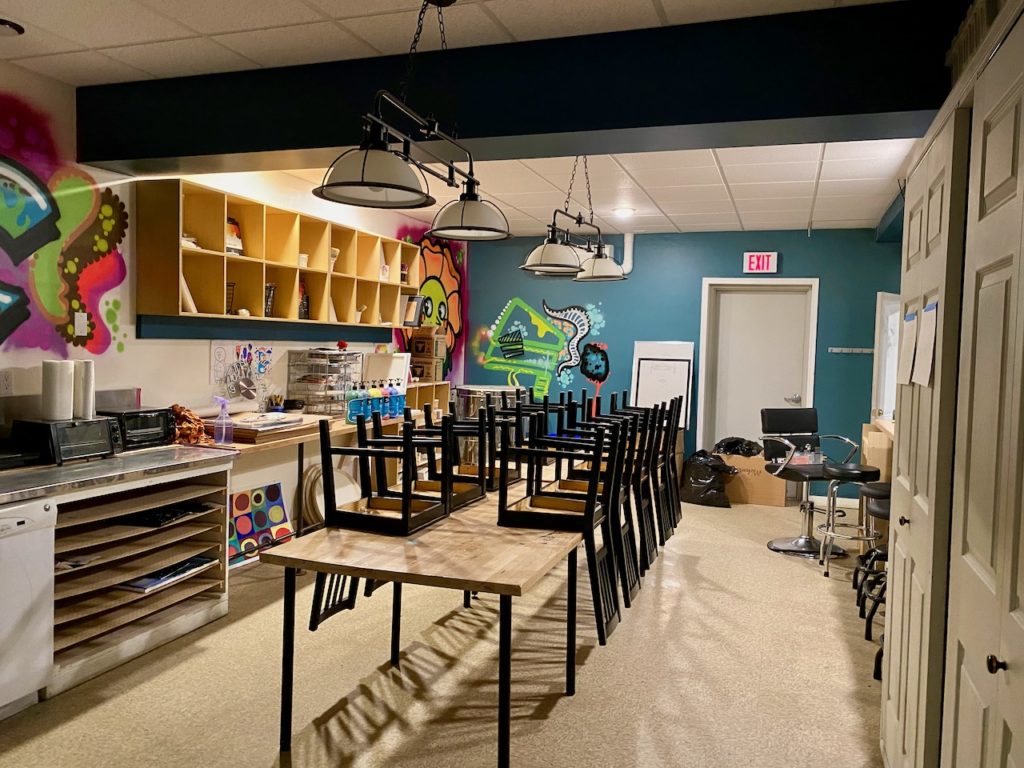 The first need was for a facility for the students and instructors to use for their classes. Although the South Shuswap has many community centres, most of them were either too busy or did not have the needed space. Fortunately, they met with local musicians Larry and Jane Stephenson, who suggested they consider using the available lower floor of the Carlin Hall, a 2,000 sq. ft space. It was perfect and the next step was renovations that included adding a sprung dance floor and classrooms, all made possible thanks to a loan from Community Futures Shuswap. The hall benefits as well, because the Council covers 50% of its operating expenses, thus freeing up its funds for more activities.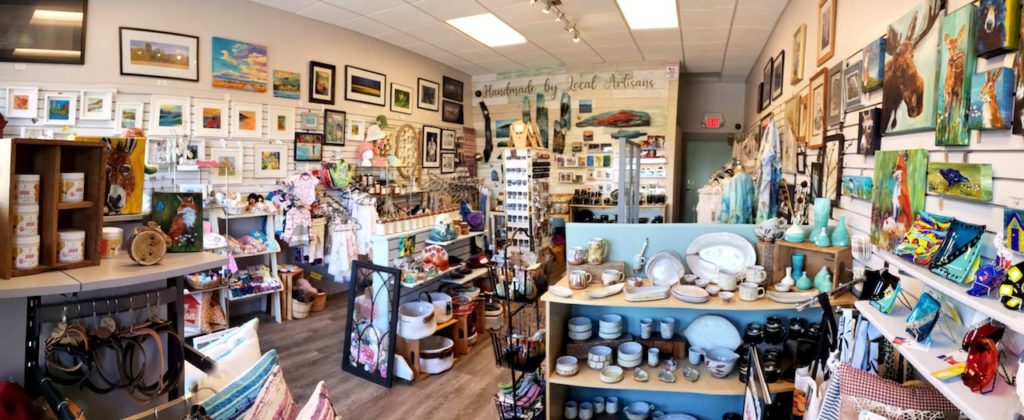 Today, the Arts Council runs many programs that provides creative services for thousands of people in the South Shuswap and elsewhere. One very successful initiative that the Council helped launch is the Shuswap Artisan Market that offers original arts and crafts in a Sorrento shop next to the highway. This arts cooperative morphed out of the former Shuswap Festival of the Arts, where local artists sold their works and received prizes awarded by judges. Over the years, the organizers for this event ran out of steam, and for all their efforts the financial rewards for the artists were slim. Now, through the Artisan Market, local artists are receiving substantial higher returns and both locals and tourists can purchase beautiful arts and crafts that showcase our region.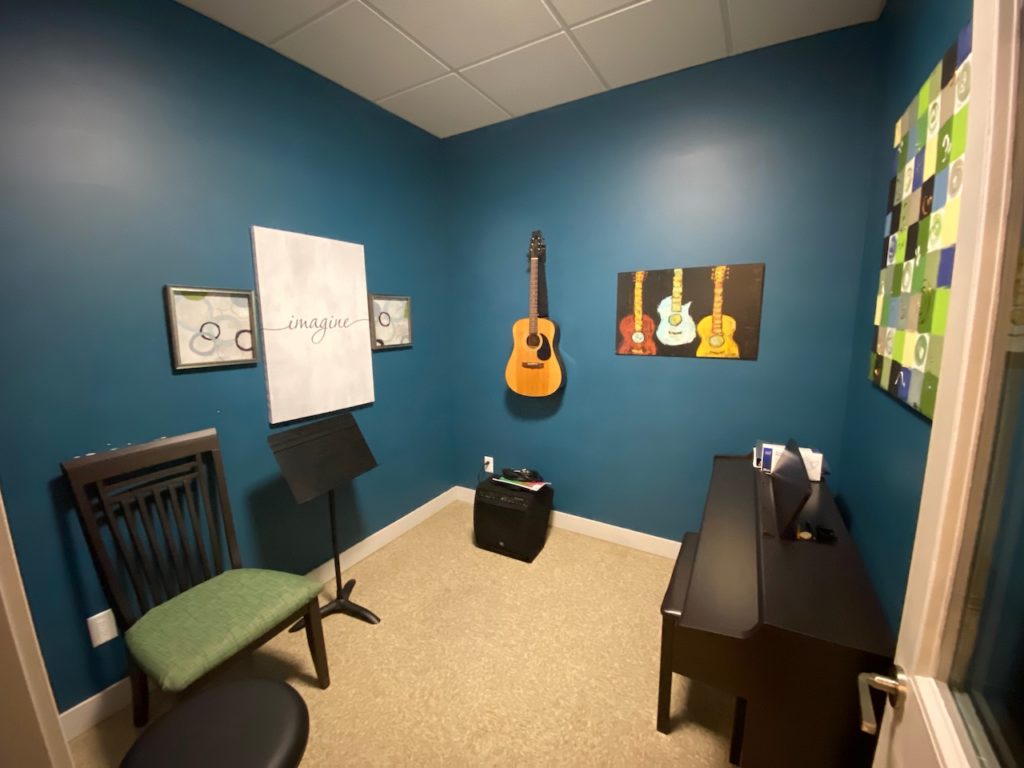 For much of the year, the FACES Studio is a busy place. Currently, five instructors provide programs for 65 dance students, 23 music students, and 36 visual arts students. During the upcoming Spring break, the Shuswap Children's Musical Theatre will come alive with a production of "You're a Good Man, Charlie Brown," with performances at the Carlin Hall stage on March 25th through to a partnership with the Moving Theatre Performing Arts. Parents appreciate how FACES can offer tuition at a very affordable rate, thanks to its non-profit status.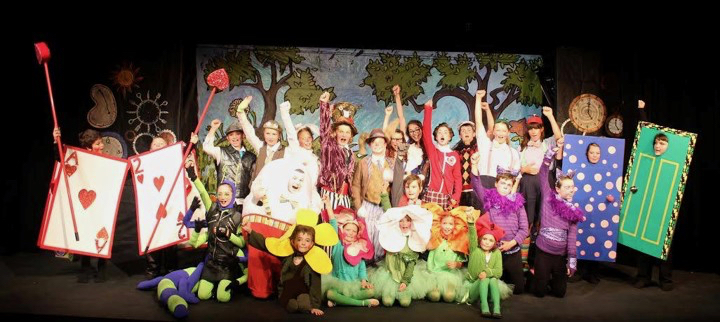 The largest numbers of people who appreciate the work of the Arts Council are the many patrons who attend both the Small Music Crawl performances during winter months and the thousands who attend the Music in the Bay weekly shows during the summers. In addition to talented musicians, many who are singer/songwriters, who perform at Centennial Field, there is an artisan market, a beverage garden and food trucks.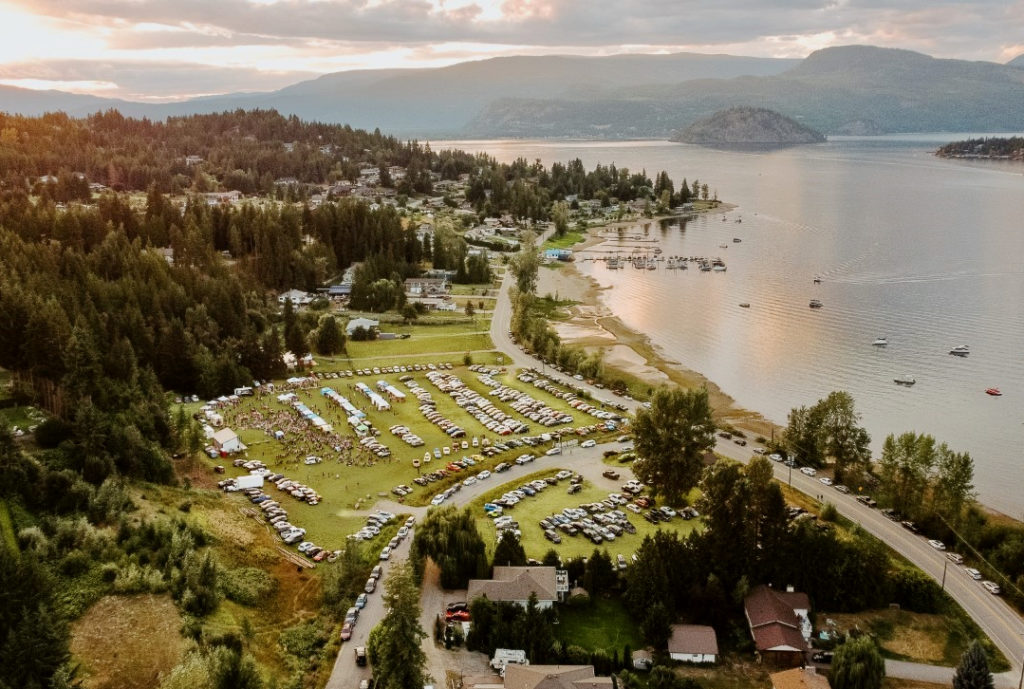 All this amazing amount of culture, which also functions as an economic driver, is made possible thanks to the efforts of eight volunteer directors and just two contracted staff. Jacquie Middlekoop is the administrator who does all the bookings and invoicing, and Karen serves as the executive director, who over the years has been able to obtain many thousands of dollars in grants that enable the Council to provide its many services for affordable fees. The South Shuswap is a richer and more vibrant place thanks to its Arts Council.
POSTSCRIPT
After our tour, Karen provided more about the their program goals: To recap, our goal at FACES is not to create prima ballerinas, thespians or highly accomplished musicians.  Our goal is to plant a seed and introduce kids to many art forms.  We feel by connecting kids to the arts, they will grow up to be better human beings.  Through their learning they will learn to become vulnerable…even comfortable ' in their own skin', which will give them the skills and the confidence to make better choices in life, hopefully a life filled with an appreciation for the arts in all its forms.  
The FACES dance program focuses on working with younger students with non-competitive classes, that finish with recitals. Some of the students continue with dance instruction at one of the studios in Salmon Arm, where the programs include competition.
To learn more about the Arts Council and their FACES studio, visit their website. The Arts Council also works closely with the South Shuswap Chamber of Commerce, which sponsors an exciting, informative website with information and stories about the Shuswap that includes a calendar of events. Visit DotheShu here.
REGISTRATION NOW OPEN for a week-long Spring Break Musical Theatre Intensive presented by Moving Theatre Performing Arts in collaboration with the Arts Council for the South Shuswap & FACES.    For kids ages 8 to 17! Spots are available on a first-come first served basis.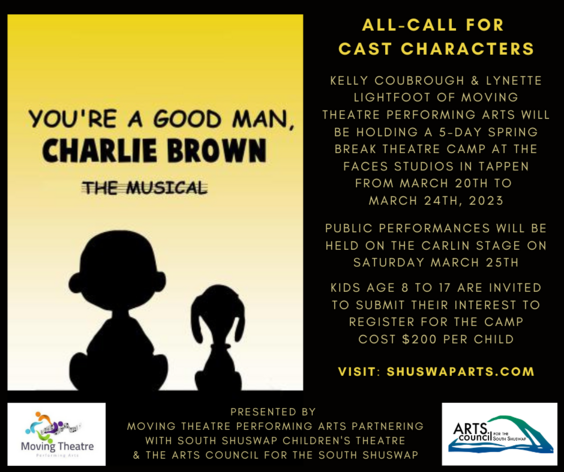 A big shout out to the FACES instructors: Megan Oag is the visual arts teacher, Kelly Coubrough and Andres Bernal are the music teachers, Talia Richardson is the junior dance teacher, and Missy Morrison-Charko is the artistic director and lead teacher of the dance department. Here is her very impressive resumé:
Missy is a 2004 Cum Laude graduate of Syracuse University (New York) with a BFA in Musical Theatre and minor in Political Science. A current proud member of the Actor's Equity Association, she performed for four holiday seasons in Irving Berlin's "White Christmas" (Ordway Center in St. Paul, Sony Center in Toronto, Fox Theatre in Detroit and The Wang Center in Boston). She has performed across the United States in such shows as "Mack and Mabel" with Donna McKechnie (Goodspeed Opera House in Connecticut); "The Wizard of Oz", "Footloose", "Jesus Christ Superstar" and "Hello, Dolly!" with Michele Lee (Kansas City Starlight Theatre and on tour); and Syracuse Stage's "West Side Story" and "The Wizard of Oz". She was a featured dancer and singer at Busch Gardens Theme Park in Williamsburg, VA for five summer seasons; the 2004 "Miss Finger Lakes" and a 2004 Top Ten Finalist and Preliminary Winner in the Miss New York Pageant for Miss America.  She has been an Adjudicator for United States Tournament of Dance both regionally and nationally, and other various dance competitions in both Canada and the United States. 
Missy trained in tap, jazz, lyrical, ballet, musical theatre and voice since the age of five in Pennsylvania, New York City and across the United States with some of the country's top choreographers and performers. She competed extensively across the United States, winning numerous awards and titles from competitions such as Dance Masters of America and Showstopper, and after college she settled into her performing career residing in New York City. She has taught dance in Pennsylvania, Virginia, and New York; at various studios, Busch Gardens Theme Park and Syracuse University. Missy is a Certified Pediatric Sleep Consultant and Owner of Say Yes To The Rest Pediatric Sleep Consulting.  She resides in Blind Bay, BC with her husband and two young children.